FOR IMMEDIATE RELEASE:
April 1, 2022
Maija Hurst
Forward Thinking Systems
516-862-8487 (EDT)
[email protected]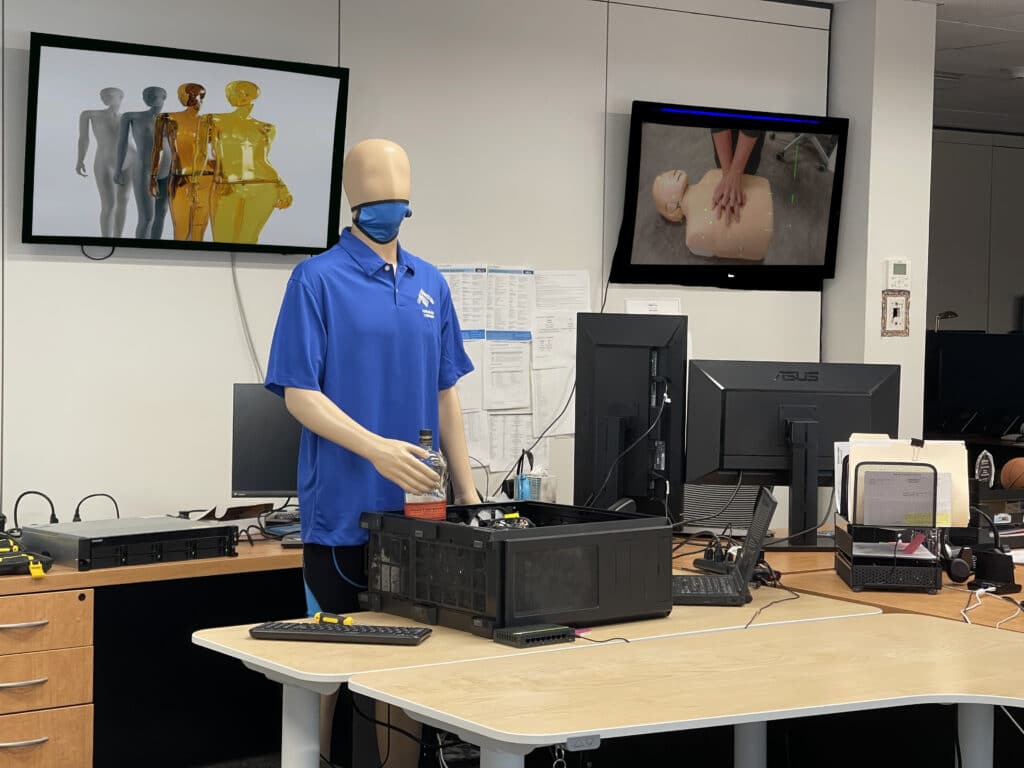 Forward Thinking Systems, a leading fleet management solutions provider, would like to announce the addition of its newest executive team member, Speedbump Spencer.
Speedbump Spencer will lead our team in the pursuit of industry-leading safety standards as the Conditional Part-Time Vice President of Crash Testing.
Spencer brings 12 years of experience in insurance premium mitigation, emergency room prevention, accelerometer data collection, and close-up vehicle inspections to the team.
"We're thrilled to have Spencer finally join the FTS team in this official capacity," shared David Isler, CEO. "He's been a loyal advisor and great listener during Covid. I'm glad we finally have him as part of the team. His ability to withstand the pressure of our testing protocols is crucial to our operations here at FTS."
Speedbump Spencer's Accomplishments
Spencer's accolades include a world record for the longest duration spent attached to the grill of a moving five-axle semi-truck, a county record for most cranial impacts without concussion, and Most Lively Team Member, 2017. He is also useful in positioning himself in odd places around the office and scaring the shit out of unsuspecting coworkers, especially at night.
Speedbump Spencer will be an integral part of testing our new Pedestrian Warning feature for FleetCam. Initially, tests were conducted by developers. While this was entertaining for onlookers and those driving the test vehicle, the unlucky programmers were less than thrilled with the experience. With Speedbump Spencer, we can use his talents as often as we want, in any lighting condition, and he never complains.
At the time of this release, Spencer, unfortunately, could not be reached for comment. Nevertheless, we here at Forward Thinking Systems are excited to officially have him as part of our team. Spencer's bravery will spearhead our efforts in ensuring our systems, such as FleetCam, are suitable and safe for all on the road.
**/**/**
For more information on FTS team members, please visit ftsgps.com/about
About Forward Thinking Systems (FTS):
Forward Thinking Systems (FTS) was established in 2005. Our team is dedicated to building fleet management solutions that give our customers an edge. Our portfolio of innovative tools helps our customers to be more efficient and effective in their day-to-day operations. We provide the tools to manage vehicles, assets, and teams – whether our customers are on the road or in their office.
Photos: Forward Thinking Systems