The best mobile management app – Field Warrior® – is officially ready for iPhones and iPads, and available for download in the App Store now.
Most of the features you know and love from the Android version are included in the initial iOS release, but for now, Field Warrior® iOS does not have electronic logbooks. Rest assured, we're already working on adding ELD and will be releasing that update in the near future.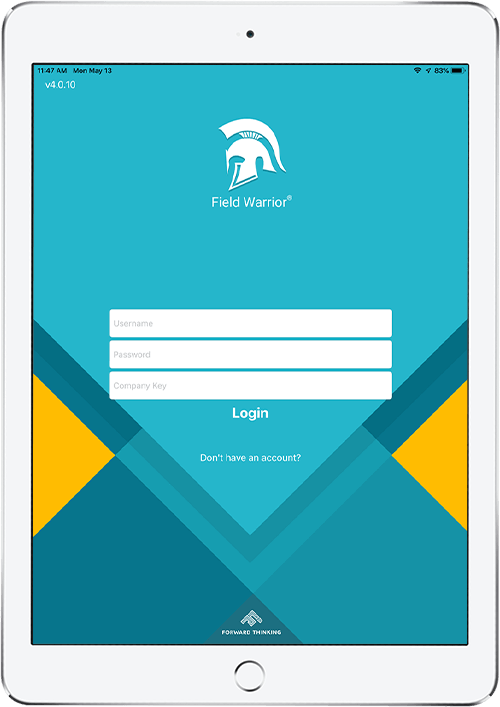 What's Field Warrior®?
Field Warrior® is a mobile workforce app that makes day to day tasks easier to manage in and out of the office. It's packed with a number of useful tools like real-time GPS tracking, digital DVIRs, driver messaging, custom forms with digital signature captures, and more. It helps you see exactly where your workers in the field are, notifies you when mechanical issues are reported, and streamlines back-office paperwork to help ensure compliance.
Field Warrior® is a user-friendly app that compiles everything you need out in the field into one intuitive system.
Field Warrior® iOS Features
Digital DVIRs
Make sure your vehicles are ready for the road with electronic pre- and post-trip vehicle inspections. Field Warrior® DVIRs are customizable to ensure that you don't miss anything while conducting a walk-around. They're also timed so you can be sure they're not being rushed.
When something needs attention, use the device's camera to snap a photo of the problem and attach it to the DVIR. That way, you and the shop are always in the loop about necessary repairs.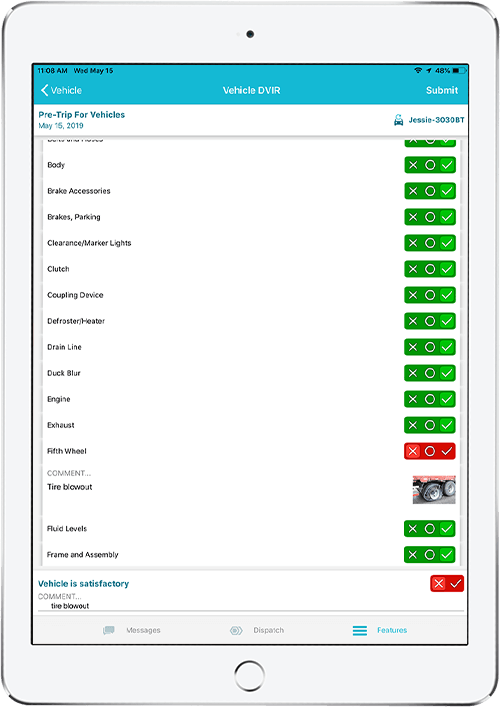 Digital Forms and Signatures
Keeping track of important paperwork has never been easier. Go paperless with customizable digital forms for proof-of-delivery, driver inspections, and more for real-time automated reports and audits. You can even take photos of a delivery and attach it to a form to have evidence that the job was completed. Learn more about custom digital forms.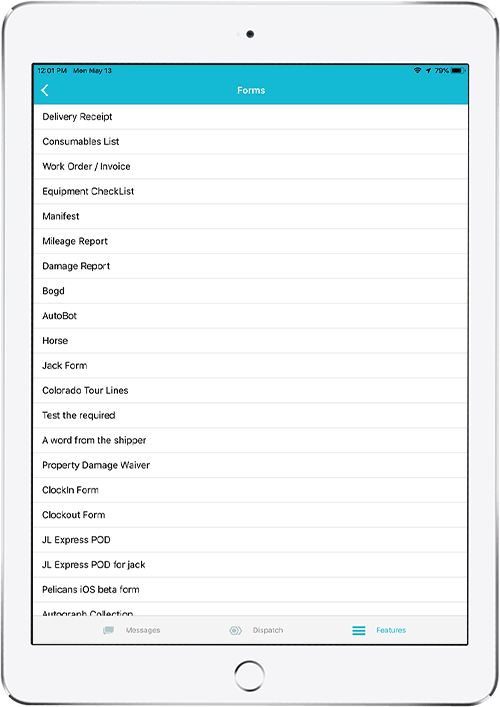 Two-Way Messaging
Easily connect dispatch and drivers with two-way messaging. Pre-written messages are available to drivers so they can respond quickly and safely. And messages can be marked as urgent when something needs immediate attention.
You don't have to worry about important information or conversations disappearing from your app either. All your messages are stored in case you need to reference them later.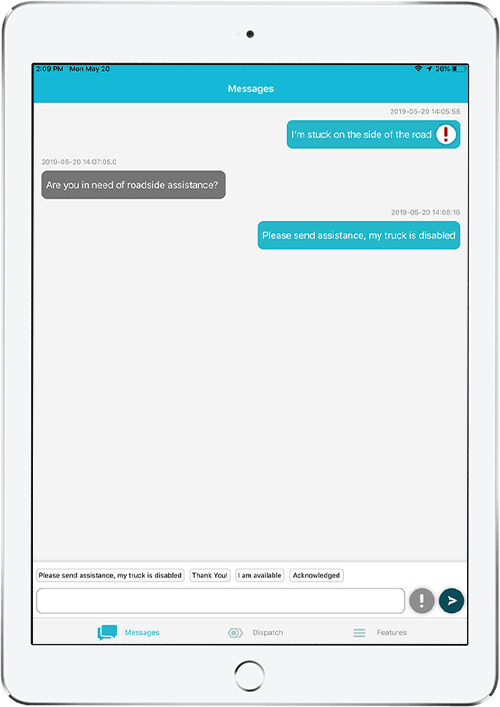 Fuel Logs
Use Field Warrior® to easily track and manage fuel logs. Entries are listed out in the app, and drivers can attach photos of receipts right to them; making it easy for you to track expenses and stay organized.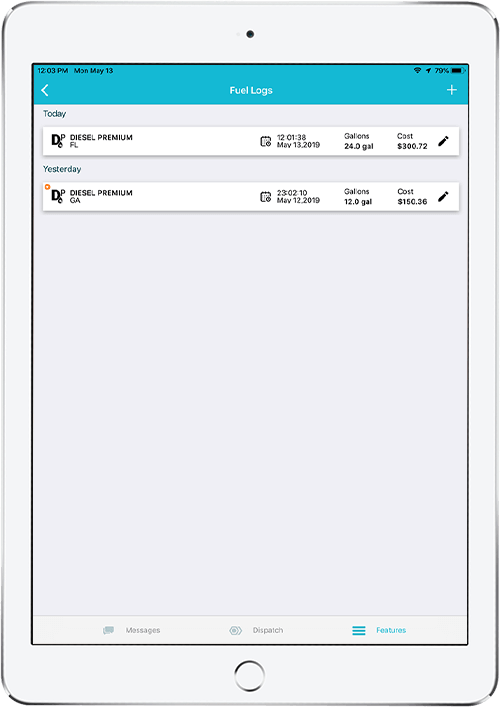 Use Field Warrior® to Handle it All in the Field
Field Warrior® is designed to make managing things in the field safer, smoother, and more efficient. With Field Warrior®, it's easier to make sure vehicles are properly maintained and "paperwork" is organized. It helps you keep an eye on your entire operation while keeping workers accountable.
See what Field Warrior® and the rest of Forward Thinking Systems' products can do for you and your business. Contact us today to get started.