FleetCam® 2.0 was a major upgrade to the fleet camera experience that brought significant improvements to the software and hardware. Now, we're making the user experience even better with more great features!
Enhanced Breadcrumb Trail Snapshots
Every 5 minutes, FleetCam® captures and stores a snapshot from all of the cameras and displays them along the vehicle's breadcrumb trail.
With the redesigned display, you will now see activity data like address, engine status, vehicle speed, and direction alongside the snapshots. You can also visually follow along the vehicle's route by clicking the new next/prev buttons.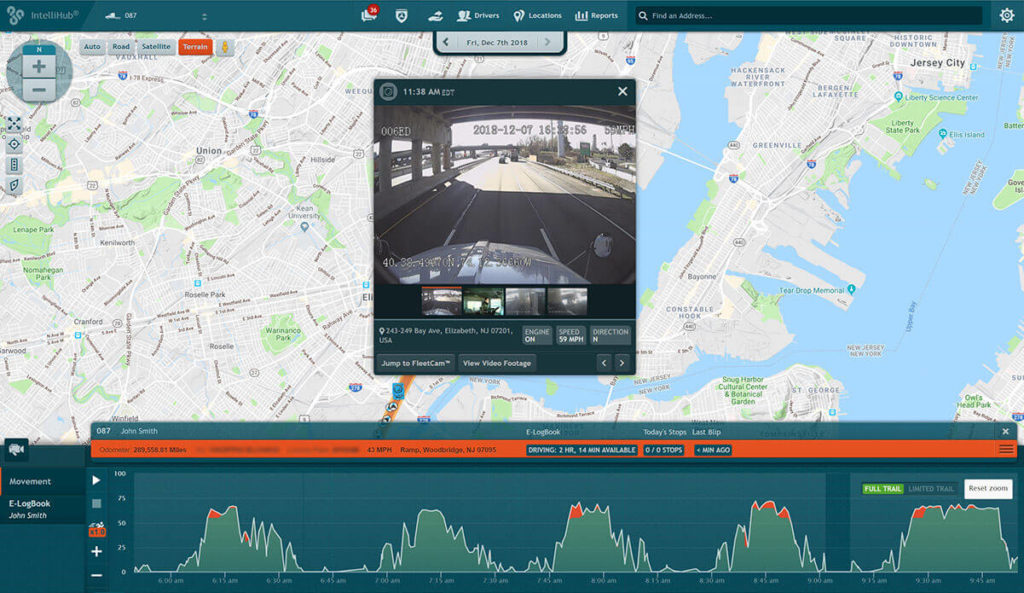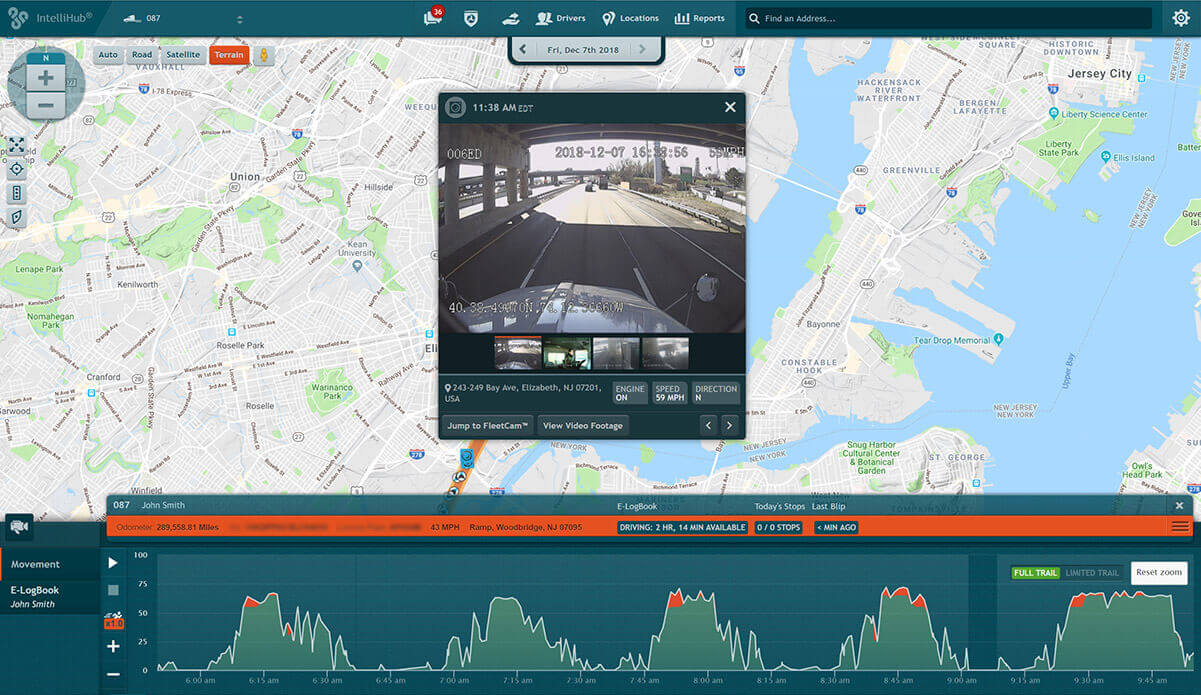 We also added Jump to FleetCam® and View Video Footage buttons that help you quickly find, stream, or download video from the time of the snapshots.
Directly Download Historical Video
Until now, you had the option to download historical video after streaming footage. That's still an option, but now you can also directly download historical videos without streaming them first -- saving you time and data.
We also added the ability to download the automatically captured driver behavior events like harsh acceleration and braking.
For all downloads, FleetCam® lets you choose between standard or high definition video.
Visual Timeline Graph
Browsing each vehicle's stored video is a whole lot easier. We added a visual timeline that lets you easily see all the video that's currently available to stream or download from your FleetCam® 2.0 cameras. The graph's color coded areas show you what's available on the hard drive and SD card, as well as what's stored on both.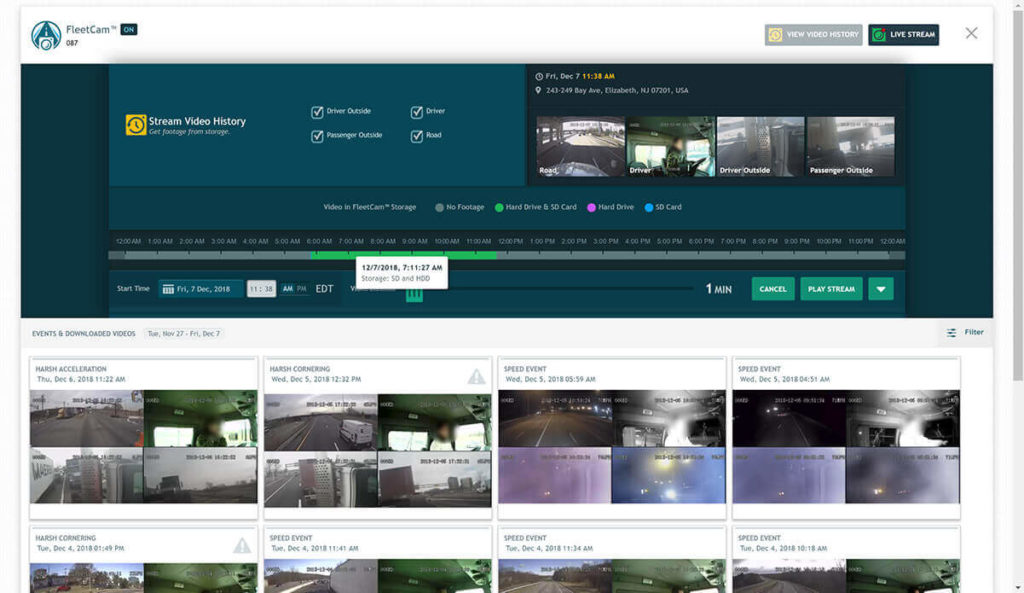 Get a Demo
FleetCam® 2.0 includes rugged HD cameras, a mobile DVR that supports up to 4 cameras per vehicle, flawless live-streaming, and more. Get in touch with us to learn more about FleetCam® and get your free demo.