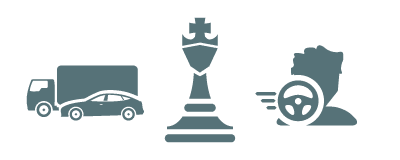 Fleet tracking and waste management software solutions designed for your fleet.

Understand every aspect of your fleet's performance. Our waste management software solutions solve real problems for the people who are involved in the daily operations of transportation fleets like yours.

Remove waste safely and efficiently using our advanced fleet tracking and management software solutions. Monitor hopper and packer blade activity. Track waste collection progress. Make sure no stops are missed, and easily answer questions when customers call.


This technology helps to ensure drivers follow safety protocols – something that's critical when most of their routes are through residential neighborhoods. Our GPS tracking solutions show you if someone is speeding, rapidly accelerating, or harshly braking, allowing you to immediately address poor driving behavior before one of your trucks is involved in a crash.


Serve more customers in less time. Our fleet management provides relevant data that shows the full scope of your fleet's activities, helping you spot where you can make improvements and act.