Plug and play native integrations with the leaders in commercial vehicle GPS navigation systems
Custom integrations between our truck GPS commercial navigation app , CoPilot Truck and more mean your drivers don't have to worry about switching back and forth between multiple apps.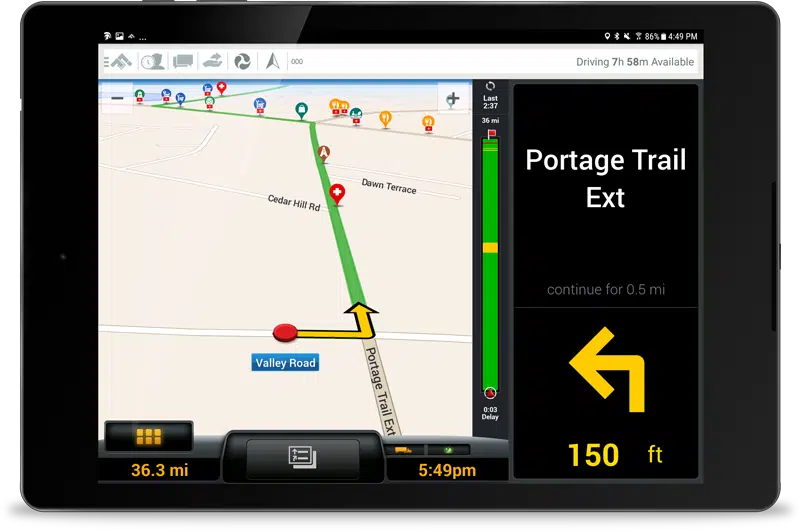 CoPilot Truck Achieve fleet-wide
Achieve fleet-wide efficiency and consistency, by empowering your drivers with highly accurate, safe, truck-legal CoPilot Truck navigation. Routes are calculated based on vehicle profile information, routing parameters, and load type.
Choose from default vehicle profiles or create custom profiles, then easily switch between them depending on the type of load you're carrying. CoPilot Truck also helps drivers safely maneuver lane changes with helpful highway lane guidance and much more.