The Forward Thinking Systems Suite of Fleet Management Tools Can Coach Drivers in Real-Time, Track Your Assets, Optimize Routes, and More. Commercial Fleet Management Has Never Been Easier.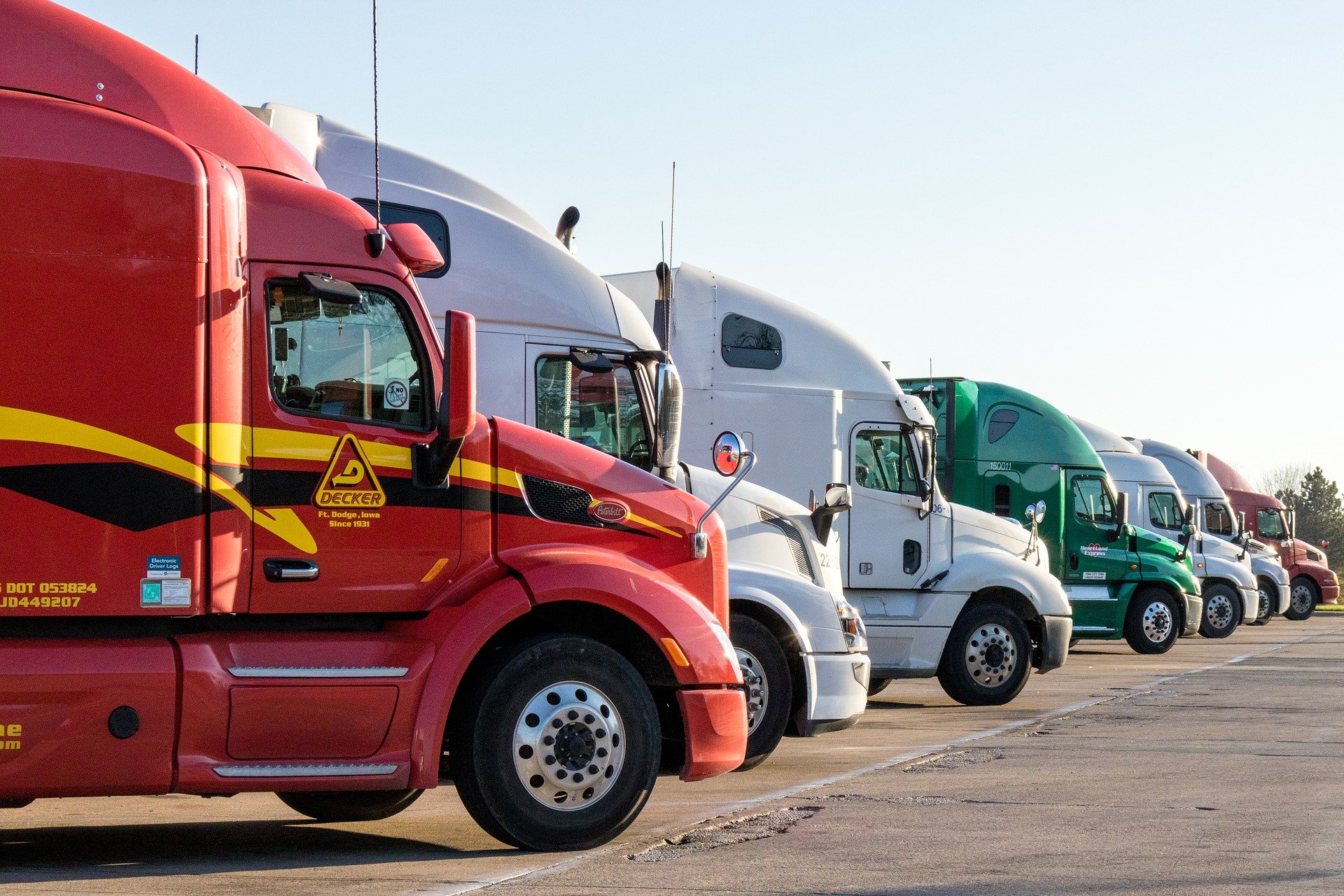 Key Points
Fleet management tools like FleetCam® video telematics and DriveShield® help reduce your risk and improve your fleet safety by giving you the tools to help prevent costly accidents, improve driver behavior, and reduce liability while providing real-time footage from up to 8 cameras.
IntelliHub® and the Monarch® mobile app give fleet managers access to driver speed, location, and direction, ignition status, fleet maps, ELDs, and more – regardless of whether they're in the office or on the go.
Field Warrior® gives field workers the ability to generate DVIRs, punch time cards, manage ELDs, and utilize turn-by-turn navigation in one easy-to-use app. Furthermore, Field Warrior supports two-way messaging and customer signature capture.
Route Matrix® automates the routing process while enabling fleet managers to adjust as needed. You can easily visualize the route and identify any unauthorized stops.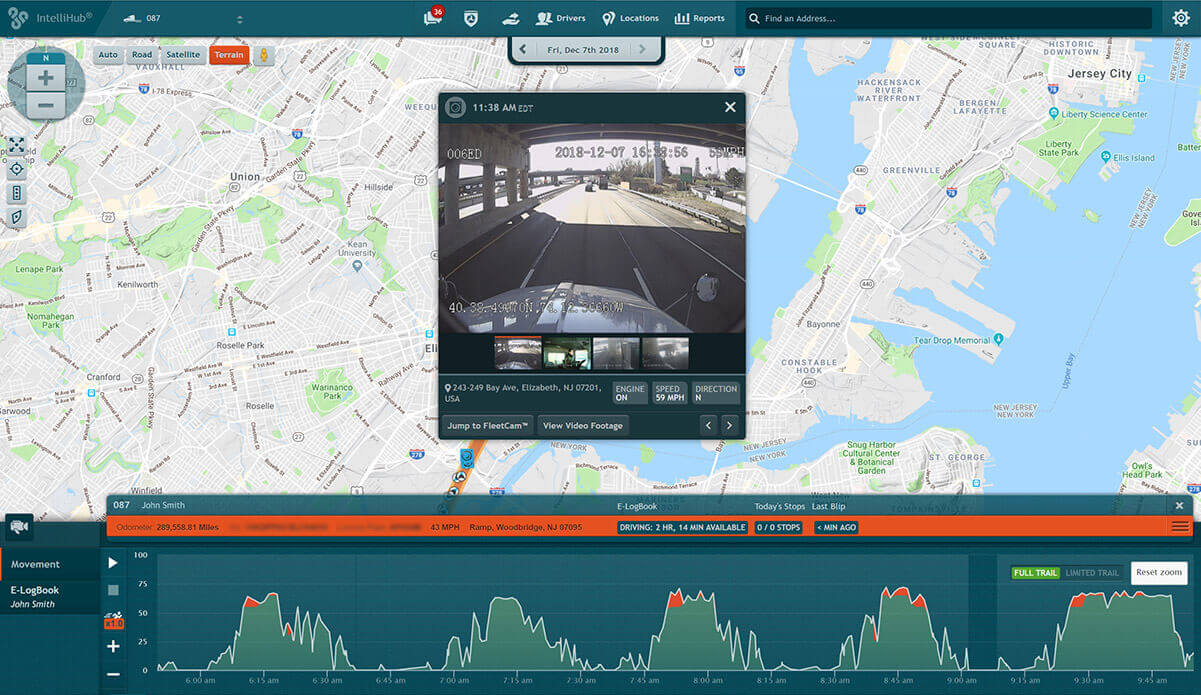 Every fleet needs a set of powerful fleet management tools. And Intellihub is the perfect cornerstone for yours.
Essentially, It's a real-time, browser-based command center for your entire fleet. With IntelliHub, you can keep track of all your fleet activity in one place.
This includes data such as:
Driver Speed, Location, and Direction
Driver Behavior
ELD Duty Status, and more
Furthermore, IntelliHub's driver tracking offers the industry's best smart breadcrumb trail. Our solution gives your command center the ability to easily track location, manage vehicle dispatching, set and view activity alerts, and produce fleet reports– all into a single, easy-to-use interface. A solution for your business that delivers on user experience and performance.
In addition, you are always connected to your drivers' Electronic Logging Device (ELD) so can access driver logs in real-time in an easy-to-understand interface. The simple, logical design makes it easy to spot driving violations or coachable moments. More importantly, you'll have important insight into why a violation occurred, who was really at fault, and how it could have been prevented.
IntelliHub features dozens of reports. These reports are broken down by fleet, driver, and vehicle for to meet the needs of your business.
Other key features of IntelliHub include:
Vehicle Maintenance Management
Live Alerts and Notifications
IFTA Reporting
Driver Scorecards
2-Way Messaging
Custom Icons to Identify Different Vehicle Types
GIS Layer Map Overlays
Live Vehicle Camera Monitoring with FleetCam
Fuel Card Integration
Dispatching & Route Optimization
IntelliHub works to give you total control of your fleet. At the end of the day, you can rest assured that every aspect of your commercial fleet operations is covered.
Easy Fleet Management – Even When You're Away From the Office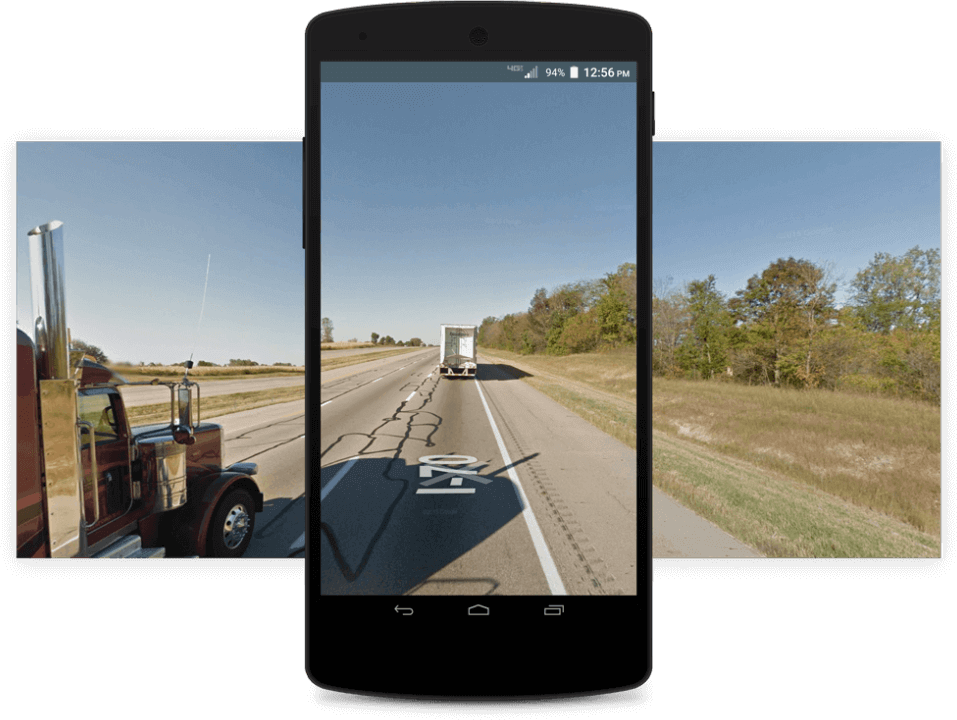 Monarch is an on-the-go mobile app for fleet managers that takes the power of IntelliHub and puts it in the palm of your hand. Monarch's intuitive features allow you to:
View Real-Time Data
View Activity History
2-Way Message with Fleet Workers
View Fleet Map
Find Nearby Drivers
Monarch's powerful features allow you to view your entire fleet on a map with real-time updates on vehicle ignition status, current speed, scheduled stop statuses, and more. We know you are always on-the-go. With our Monarch mobile app you can take your operations with you.
FleetCam® Helps You to Avoid Costly Incidents with AI Driver Assistance and Real-Time In-Cab Alerts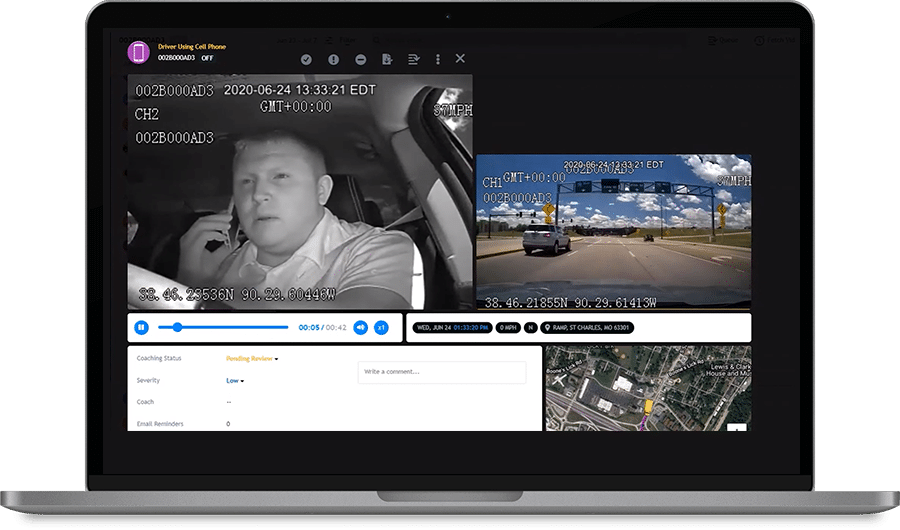 One of the most valuable tools for any fleet manager is a collection of live camera feeds. FleetCam is an all-in-one vehicle camera system that helps to:
Increase Safety with AI Driver Assistance
Deliver Real-Time In-Cab Alerts
Integrate Real-Time Driver Behavior Self-Coaching
With FleetCam, you can get a 360º view of your vehicles with up to 8 cameras. Furthermore, you can live stream up to 5 cameras at once!
FleetCam's audiovisual alerts are another invaluable tool.
These in-cab alerts help to wake up drivers who are fatigued, encourage focus by alerting them to keep their eyes on the road and off their cell phones, as well as enforce no-smoking policies. Reducing your risk with fewer accidents and improved driving, you can save on operational costs by reducing insurance and legal claims.
With FleetCam, you'll even get a snapshot into your fleet operations every 5 minutes. Snapshots are displayed along the driver's route line, so it is easy to look back and make assessments as incidents occur. Also, FleetCam allows you to remotely access current and historical video logs. This saves time by removing the need to physically access the vehicle.
The benefits don't stop there, however. With FleetCam installed, you can confidently discern lousy driving habits from poor road conditions, evasive maneuvers, traffic delays, and more.
FleetCam automatically saves short clips from all angles when unwanted driver behavior occurs. And, by adding our DriveShield application you give your drivers the ability to self-coach, saving you time from having to intervene.
DriveShield Establishes Trust with Your Fleet. Delegate Coaching with In-App Training and Quickly Resolve Disputed Incidents
DriveShield empowers drivers to take control of their scorecards and self-coach to improve their driving.
Through DriveShield, drivers can:
See Past Activity
Complete In-App Training
View Their Driver Score
View Trends and Emerging Patterns
Drivers are also equipped to dispute inaccuracies and leave comments through the DriveShield app. Whether they're cut-off by another driver or avoiding an obstacle, they'll have a chance to set the record straight.
When an event is triggered, drivers can view a recording of the event, see the impact on their Daily Score, and dispute the incident as needed. Establishing trust, communication, and understanding with your fleet will keep your operation running smoothly and your customers happy.
DriveShied implements coaching via a simple four-step process.
In-Cab Alerts
Self-Coaching
Training Courses
Escalation to Supervisor
DriveShield uses the advanced AI, cameras, and sensors of our FleetCam system to help prevent undesired driving habits.
This includes harsh braking, following too closely, phone usage, smoking, and more. Your organization is in full control of what constitutes a violation for your drivers.
When a safety event is triggered, drivers are alerted with real-time, in-cab audiovisual alerts to prevent a violation. If enough of the same event is triggered, DriveShield will issue a self-coaching option for the driver. Additionally, the threshold for when an alert escalates to self-coaching is customizable by management.
If a driver's behavior fails to improve and the company has the Driver Training add-on, the driver will be assigned mandatory training videos. Once the driver is notified, they have seven days to complete their assigned training.
If a driver's behavior still fails to improve over time, the matter is then brought to a supervisor for review and coaching. Ultimately, DriveShield empowers drivers and fleet managers to build trust, communication, and a safe, healthy team.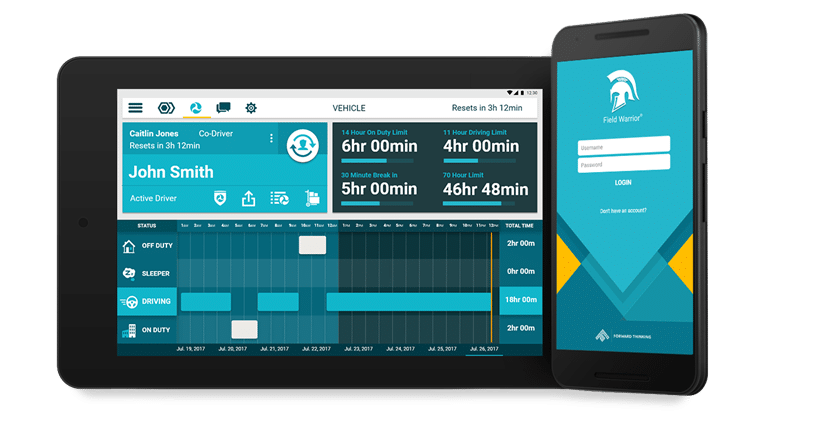 Field Warrior is the mobile tool that empowers your boots on the ground to effortlessly manage their tasks, reports, collect signatures, and more. It helps drivers and managers to stay on top of their workload and make the most of their time out in the field.
Tablets and smartphones equipped with the Field Warrior app provide insight to fleet managers by allowing them to track driver locations even when they're working outside of a vehicle. And with two-way messaging, staying in touch with your driver has never been easier.
Field Warrior features include:
Real-Time GPS Tracking
Commercial Navigation
Report Generation & Exporting
Driver ID & Behavior
Signature & Image Capture
Timecard Verification
2-Way Messaging
Dispatched Stops
Custom Digital Forms
ELD Rule Compliant
Field Warrior combines GPS tracking, electronic logbooks, dispatching info, navigation, digital forms, signature captures, easily exportable DVIRs, and more into an easy-to-use app.
Route Matrix Takes the Guesswork Out of Route Optimization and Maximizes Profits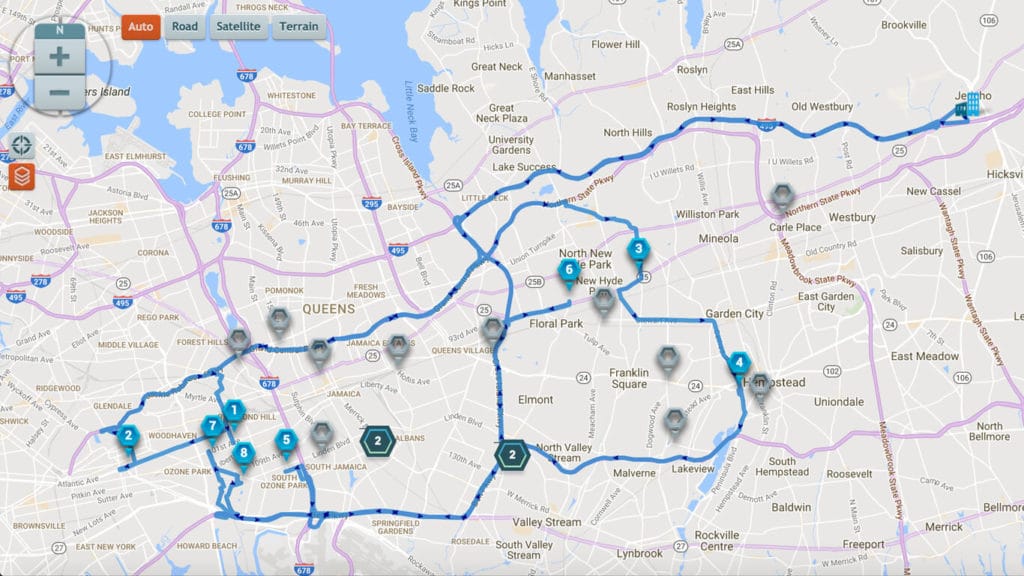 Every fleet needs a route optimizer. And Route Matrix is one of the most powerful fleet management tools a fleet can have. It works seamlessly with our other products to provide you with the most efficient routes possible. With Route Matrix, you can maximize productivity through our automatic route optimization tool.
In Route Matrix, stops are automatically sorted in the most efficient order by taking distance, travel conditions, and other factors into account.
Furthermore, you can always manually adjust your routes as needed. Whether you need to give a supplier more time to load, unload or skip a stop, you'll remain in full control.
With Route Matrix's interactive map, you also can easily view current routes along with unassigned stops. Furthermore, you can set alerts for only what you need to know. For example, you could say "Only show me stops that are less than 10 miles from Bob's Tire," or "Only show me stops that have the word 'Tire' in their name."
Save yourself the time and hassle of routing with Route Matrix.
Forward Thinking Systems' Line of Fleet Management Solutions Helps Your Fleet Become More Profitable, Productive, and Prosperous
Gone are the days of missed opportunity, poor routing, and tension between management and fleet workers due to a lack of trust and communication. The Forward Thinking Systems suite of fleet management tools smooths out the kinks of running a fleet.
With FTS products like IntelliHub, FleetCam, and DriveShield, you can optimize your business for team health, productivity, and profit.
Photos: Forward Thinking Systems