Fleet insurance premiums for semi-trucks are constantly going up, with trucking companies experiencing rate hikes of up to 29 percent. It's unsurprising that truckers and trucking companies are hunting around for any way to stop or, better yet, reverse increases which can affect their bottom line (and the overall economy as they are forced to raise prices).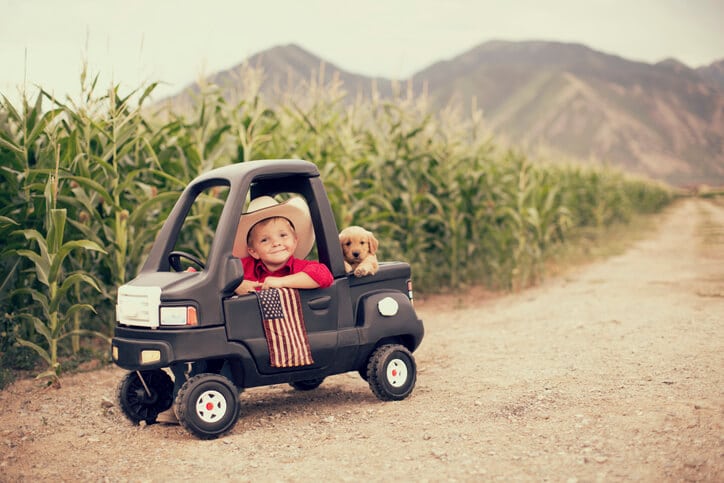 It's not entirely the insurance company's fault – payouts have gone up, and some massive jury settlements against trucking companies have made the sector less profitable as of late. In fact, many insurers are reporting losses on commercial auto policies.
What are businesses doing to save money on their fleet vehicle insurance premiums?
Fleets are looking to advanced safety technology to keep insurance costs under control. Auto insurers will often lower premiums for drivers who take advantage of the new devices and safety measures.
However, because of the conservative nature of the insurance industry, there are no guarantees that one particular insurance company will lower rates because of the investment in safety technology. companies want more data to prove that technology can help reduce the number of claims and thus their costs. That's why it's important to shop around for the right insurance provider and make sure you are getting the best rate for your particular operation.
The investment in safety features does more than just save you money on insurance. It helps ensure your employees all go home safely while helping to protect your reputation and bottom line. Here are some technologies to consider that can help lower your insurance premiums while keeping your operation running smoothly and safely.
1) ELD Data
The final ruling on electronic logging devices requires that all trucks have a compliant ELD that collects certain data. Some insurers now have a program where you can share your data with them in return for a driver specific discount. For instance, Progressive offers discounts from 3% to 15% through their Smart Haul program. The data used helps assess how safe an individual driver is, which many companies are now using for training purposes.
For compliance reasons, companies should use an ELD device that is approved by the Federal Motor Carrier Safety Administration (FMCSA). For safety reasons, the logs should be readily accessible by the company. Although some drivers may resist sending this data to the insurance company, companies can tie ELD data to driver bonuses, encouraging safe driving and helping them realize what's in it for them.
2) Fleet Dashcams
On the topic of monitoring and improving driver behavior, fleet dashcams have become much more common. Fleet vehicle cameras can provide drivers with ready feedback (sometimes combined with driver monitoring apps on their phone) to help them spot common errors and assist in ongoing training.
In-cab cameras can also help demonstrate who was at fault in an accident; reducing a company's liability. Some insurers are actually offering to pay for fleet cameras in vehicles rather than offering a discount, which is definitely worth considering because of the positive impact on driver improvement.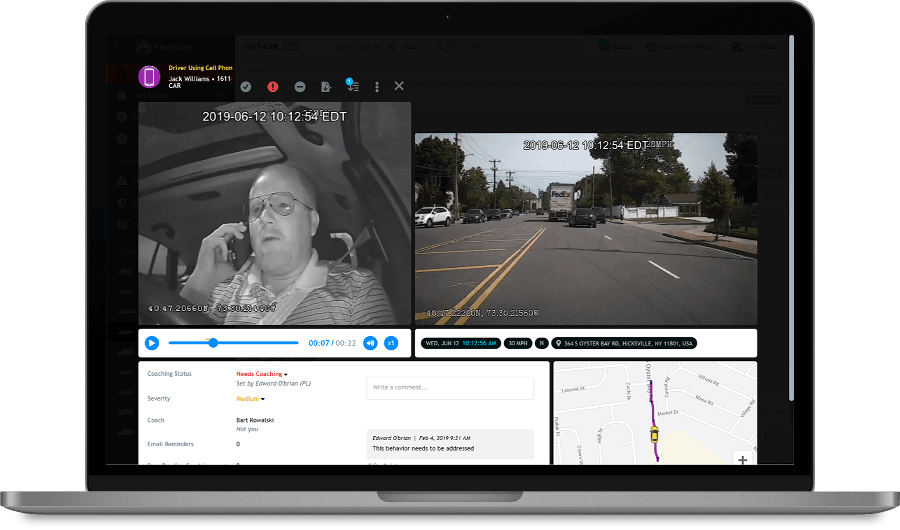 The best fleet camera systems include AI cameras and sensors, which help detect when a driver is driving unsafely or not paying attention to the road. In-cab alerts can notify drivers when they are doing something that puts them and others at risk; thus reducing the likelihood of a crash and ramifications that come with that.
3) Collision Mitigation
Collision mitigation systems, which include front crash avoidance systems, can both warn drivers and even automatically apply the vehicle's brakes. Automatic application helps when a driver cuts a large truck off, which unfortunately, is a common occurrence. More and more trucks are rolling off the assembly line with collision mitigation systems as a standard safety feature, but the effect on insurance premiums is still somewhat uncertain. Check with your individual insurance carrier to determine what kind of impact this can have on your rates.
4) Lane Departure Warning
Lane departure warning systems produce an audible alert when a driver drifts out of his lane. They can thus reduce crashes on divided highways. However, some companies are electing not to use them.
Because of the width of the vehicle and the high chance of cross winds on some routes, the system can go off a lot, interrupting the rest of a co-driver sleeping in the back of the truck. The additional fatigue is considered a higher risk. Because of this, it's unlikely that lane departure warnings will result in significant premium reduction, and should be considered on a case-by-case basis.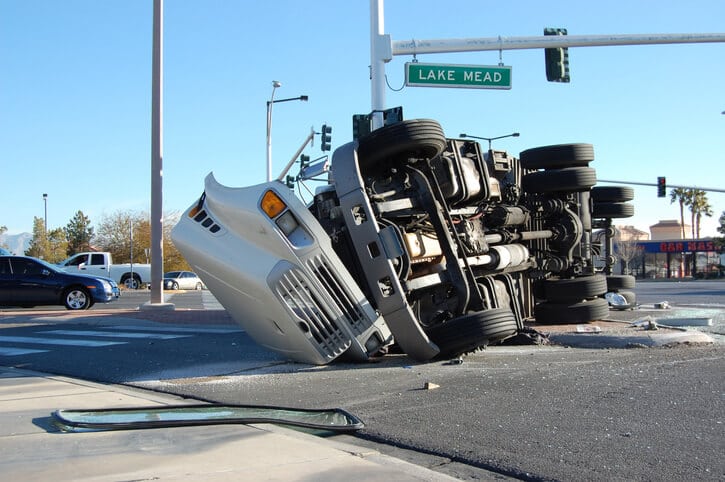 5) Mitigating Distracted Driving
Distracted driving is a huge driver of accidents, and truckers are not immune. Because of this, some companies are forcing drivers to install apps that detect when the vehicle is in motion and shut the phone down.
Others are installing technology to remind drivers not to use their cell phones while driving, or to enforce smoking policies in their fleet vehicles. Insurers are, at the very least, likely to expect that companies have solid rules in place against talking on the phone or, worse, texting while driving.
6) Blind Spot Warning Devices
Semis have large blind spots. Motorcyclists are at particular risk from a truck not seeing them before making a lane change or a turn. In fact, over 75 percent of the victims of fatal accidents involving large trucks are so-called vulnerable road users: motorcyclists, pedestrians, and bicyclists. Devices can use visual, audio, and/or haptic signals to warn the driver if there is a vehicle in the blind spot.
Companies should install a system specifically designed to detect motorcyclists and cyclists. A study published in 2016 said that BSD systems could prevent 14.3 percent of accidents involving trucks and vulnerable road users. If this bears out, then this is another technology insurers could start expecting companies to use.
7) GPS Fleet Tracking
GPS fleet tracking is used for a variety of things, but one of them is loss prevention. A commercial truck might be carrying over a million dollars worth of goods. Thieves are generally not after the vehicle itself, but its contents.
GPS tracking allows companies to track down a truck that is stolen. Most thefts take place when a driver stops at a truck stop and runs to get snacks or go to the rest room, forgetting to lock the cab and giving thieves an opportunity to steal the vehicle.
With GPS tracking there is a better chance of at least getting the vehicle back. Most thieves will now abandon the tractor on the assumption that it is tracked. GPS tracking should, ideally, also be put on the trailer. GPS tracking is becoming standard on semis because of its other uses but might also be appreciated by insurers.
Using GPS tracking also helps to ensure that your driver doesn't end up stuck under a bridge or traveling down a road the truck shouldn't be on.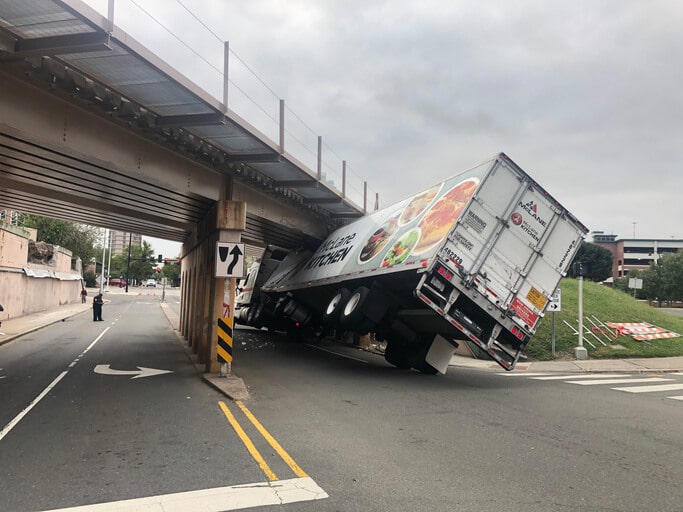 A commercial navigation system gives drivers turn-by-turn directions to your destination with the vehicle's weight, height, and load in mind. That means drivers are only taking safe, approved roads; no bridges that are too heavy to drive on, no overpasses that the truck will smash into, no tickets for transporting materials on illegal routes. It's a major safety feature that can help save a fleet save money and ensure deliveries arrive on time without interruption.
Every Penny Counts
It is very likely that in the not too distant future, performance-based premiums, set by driver, are going to become more and more widespread. Companies that implement driver coaching, in cab cameras, and distracted driver mitigation tactics are going to be better prepared for this trend and able to benefit from discounts that are offered.
Installing more safety technology doesn't guarantee a reduction in premiums (unless your insurer is specifically asking for it), but can definitely help you avoid making claims, paying deductibles, and experiencing other problems related to driver accidents. Thus, it's a good idea for trucking companies to consider how new safety technology can help their company and drivers improve.
If you're looking for ways to keep your fleet drivers accountable while helping to keep your insurance rates in check, let us know. Contact us and a friendly human will help set you up with a comprehensive safety system that works for your fleet.