The Department of Transportation (DOT) conducts roadside inspections 365 days a year at weigh stations across the United States to keep roads and drivers safe. If you're a fleet manager or truck driver, you or your team have probably had your fair share of DOT inspections over the years, but you might not be as familiar with the different levels.
In this article, we'll explain the 6 levels of DOT inspections, the most common vehicle and driver violations, and how Forward Thinking Systems can help you and your team pass your inspections like a pro. 
What Is A DOT Truck Inspection?
A DOT inspection is a safety check-up of drivers and all commercial motorized vehicles weighing over 10,000 pounds. These inspections are required annually and run by each state's Department of Transportation with the assistance of state troopers, The Federal Motor Carrier Safety Administration (FMCSA), and The Commercial Vehicle Safety Alliance (CVSA).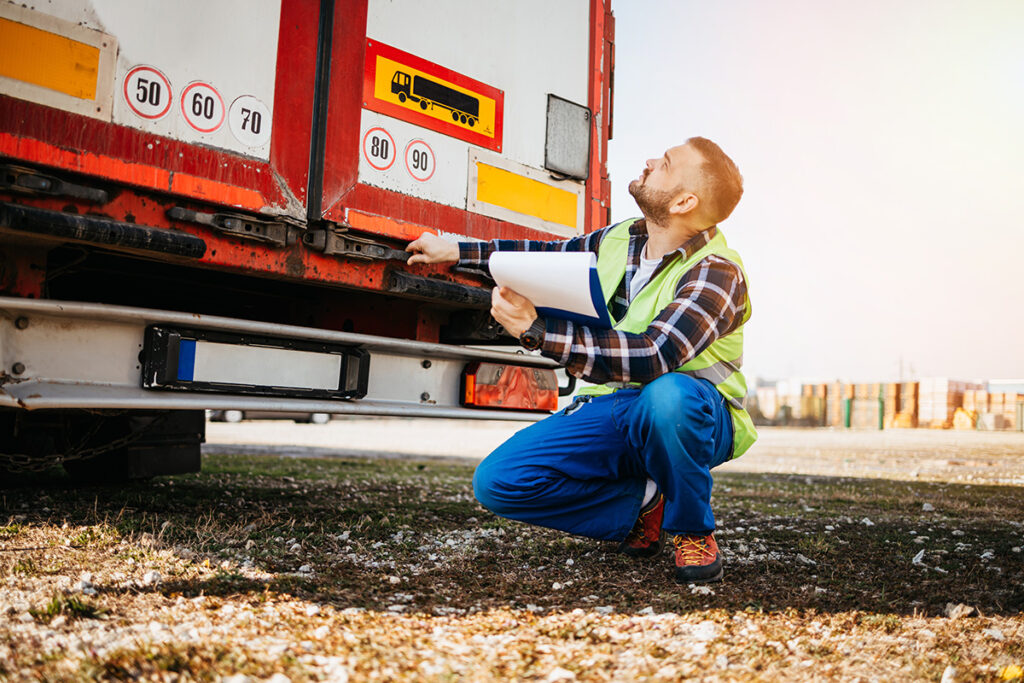 The 6 Levels Of DOT Inspections
DOT inspections consist of a six-level North American Standard Inspection Program to ensure the safety and compliance of drivers and trucks on the road. While any level of inspection can occur at any time, Level 1 is the most commonly performed. However, it's important to learn all six if you're a driver because you won't know which level of inspection you'll be receiving until you're stopped. Here's a look at the six-level of DOT inspections and what you should expect with each one:
Level I: North American Standard Inspection
As mentioned, this is the most commonly performed inspection in addition to being the most comprehensive. Drivers should expect to undergo a review of themselves and their vehicle, including a search for alcohol, drugs, and/or other dangerous items.
The vehicle part of the inspection could include (but isn't limited to) the parts below:
Seatbelts

Brake systems

Coupling devices

Exhaust system and fuel system

Emergency exits and/or electrical cables

Frame

All lights (headlights, turn signals, brake lights, and tail lights)

Safe loading

Securement of cargo

Steering mechanisms

Suspension

Tires (wheels, rims, and hubcaps)

Windshield wipers
For the driver part of the inspection, drivers should expect their documents to be checked including one or all of the following:
Commercial driver's license (CDLs)

Medical examiner's certificate

Skill performance evaluation (SPE) certificate

Record of duty status (RODS)

Hours of service (HOS) log

Driver and vehicle inspection reports (DVIRs)
Additionally, drivers might be screened for drug or alcohol use.
Level II: Walk-Around Driver/Vehicle Inspection
The name pretty much explains it. A Level 2 inspection is almost identical to a Level 1 with the one difference being that inspectors don't check anything that requires them to get underneath a vehicle. Other than that, drivers can still expect the same vehicle parts, documents, and drug/alcohol testing in the lists above.
Level III: Driver-Only Inspection
A level 3 DOT inspection leaves out the vehicle checks and only focuses on the drivers. These checks typically include looking at the driver's:
Record of duty status (RODS)

Driver's license

HAZMAT requirements

Medical examiner's certificate

Skill performance evaluation (SPE) certificate

Driver and vehicle inspection reports (DVIRs)

Carrier identification and status

HM/DG requirements

HOS log

Seat belt use

Any Alcohol and/or drug use
Level IV: Special Inspections
Level 4 DOT inspections are often used to track trends because they are special one-time inspections for a specific vehicle part or feature. For example, an examiner might look at vehicles' Electronic Logging Devices (ELDs) for Hours of Service (HOS) research or draw common violations conclusions.
Level V: Vehicle-Only Inspection
Level 5 is the opposite of a Level 3 DOT inspection. Instead of focusing only on the driver, this inspection only focuses on the vehicle. It checks for the same vehicle parts as outlined in Level 1 but without a driver present.
Level VI: Enhanced NAS Inspection for Radioactive Shipments
This level of DOT inspection is limited to only vehicles that carry hazardous materials or radioactive cargo. It's basically the same inspection as in Level 1 with an added emphasis on radiological shipments and requirements and enhanced out-of-service criteria.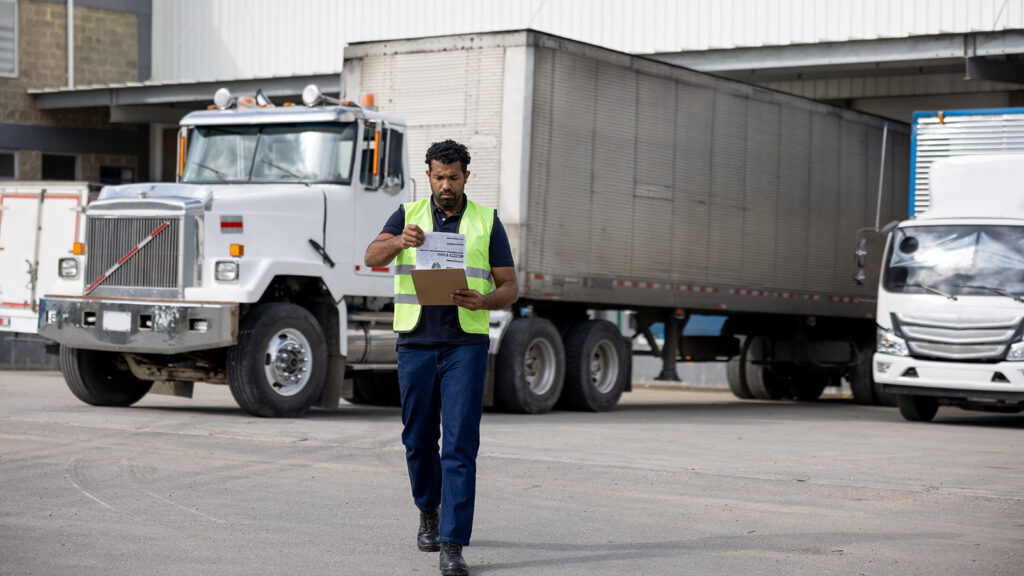 Common DOT Inspection Violations
Undergoing these annual inspections can result in one of three things for drivers and/or vehicles: 1). They're cleared with no violations, 2). They have non-serious violations that they're required to fix within 15 days, or 3). The driver or vehicle is placed out-of-service (OOS) for serious violations. Violations can impact Compliance, Safety, Accountability (CSA) scores and your fleet's bottom line, efficiency, and reputation. Serious offenses can even result in revoked licenses. Here's a list of the most common DOT inspection violations so your fleet can be proactive and avoid them:
Common Driver Violations:
Logging violations

Missing or expired medical certificate

Invalid or expired license

Not wearing a seat belt

Exceeding HOS laws
Common Vehicle Violations:
Lights not working

Tire tread below 2/32 of an inch

Oil, grease, or transmission fluid or fuel leaks

No current annual inspection on file

Improperly loaded cargo

Discharged or unsecured fire extinguisher
Keep Your Fleet Prepared For DOT Inspections With FTS
Avoid these common violations and keep your fleet on the road with Forward Thinking Systems' (FTS) comprehensive fleet management solutions. Whether you manage a couple of dozen construction excavators or thousands of government vehicles, FTS makes it easy to gain visibility into your fleet health, driver behaviors, and more. FTS can help you:
Forget about the hassles of DOT inspections and see what FTS' fleet management solutions can do for your fleet today by reaching out to get a free demo.