In Dec 2017, the current U.S. ELD mandate went into enforcement. Since then, commercial motor vehicles are required to use an ELD. You already know what an ELD is, but are you getting the most out of yours?
In this guide, we'll cover everything you need to know about ELDs.
Let's dive in.
Updated: 7/11/2023
ELDs are a crucial part of the fleet industry. Even if your fleet is not required to use one, insights like usage habits can be huge.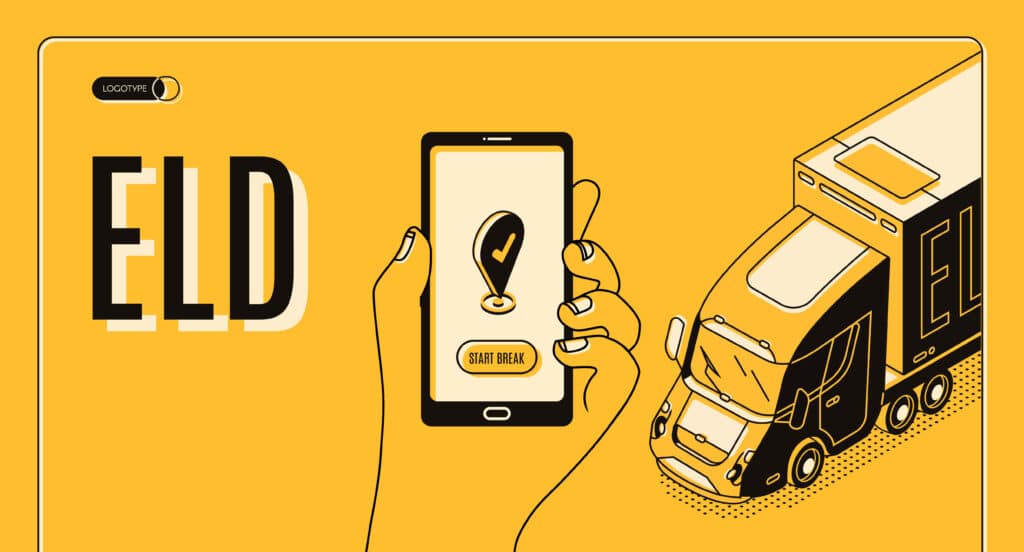 Table of Contents
1) What is an ELD?
—How does it work?
—What data does it record?
2) Who must use an ELD?
—What are the exemptions?
3) Why Are ELDs Important?
4) What are the benefits of using an ELD?
—How they improve driver safety?
—How they improve CSA scores?
—How they improve fleet efficiency?
—How they improve vehicle inspections?
—How they reduce paperwork?
5) Other FAQs
—What do I do if it fails?
—Can I use my phone as a logging device?
—Can truckers still use paper logs?
—HOS vs RODs?
—What are the laws in Canada?
—What are the laws in Mexico?
—What are the laws for foreign drivers in the U.S.?
6) Choosing the Best Solution for Your Commercial Motor Vehicle Fleet
—How To Choose a Device
—How much do they cost?
7) The FTS Solution
What is an ELD?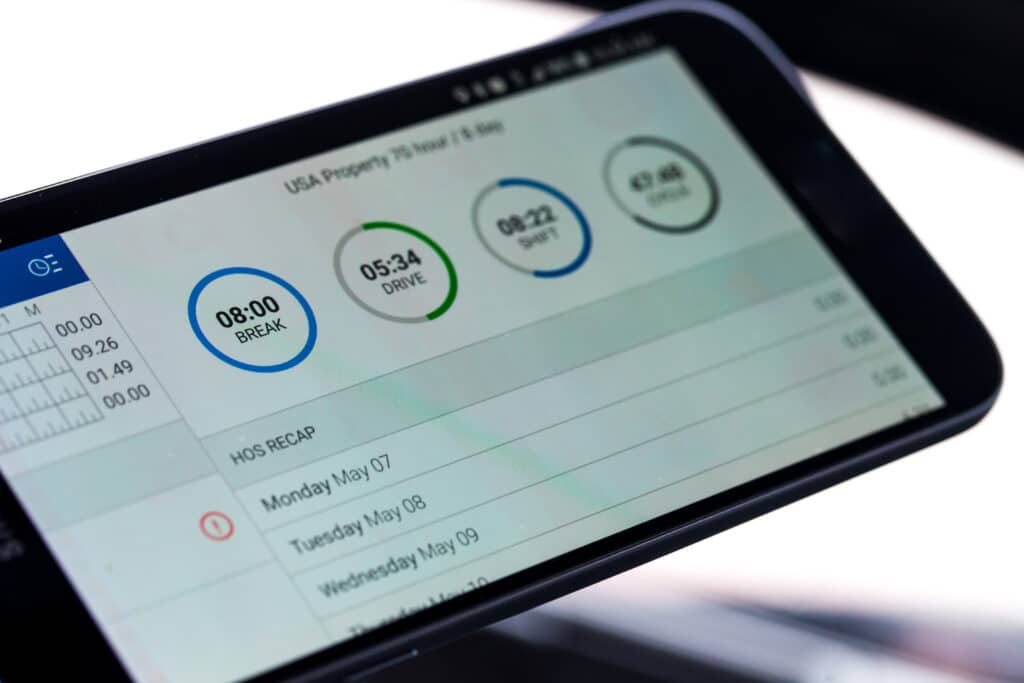 An ELD, or electronic logging device, is hardware that receives and records data for commercial vehicles. It's connected to the engine of a vehicle. It can automatically record driving time, ignition status, vehicle location, provide a record of duty status (RODS), and more.
Furthermore, it keeps drivers and truck dispatchers aware of important information about the engine and driver conditions in real-time. It does away with the need for paper driver logs.
How does it work?
The device talks directly with the vehicle's engine control unit (ECU). From there, the device receives the data and logs it.
Data is stored on a server for dispatchers and inspectors to view. Its ease of access is invaluable in helping drivers meet compliance checks during inspections.

Lastly, information is often displayed on an in-cab device or tablet for truck drivers to view.
What data does an ELD record?
Electronic logging devices offer useful data. This includes ignition status, mileage logs, GPS history, hours of service, and more.
The FMCSA mandates certain features (vehicle motion status, engine hours, etc.), but the full list of recorded data varies by provider.

Most, however, provide the following information:
Vehicle identification number (VIN)
Motor carrier information
Date & Time
Geographic location (continually updated)
Distance traveled
Ignition status changes
Engine diagnostics
Driver authorization
Driver log-in/log-off
Hours of Service (HOS)
Driver's daily record & certification
Duty status changes
Who must use an ELD?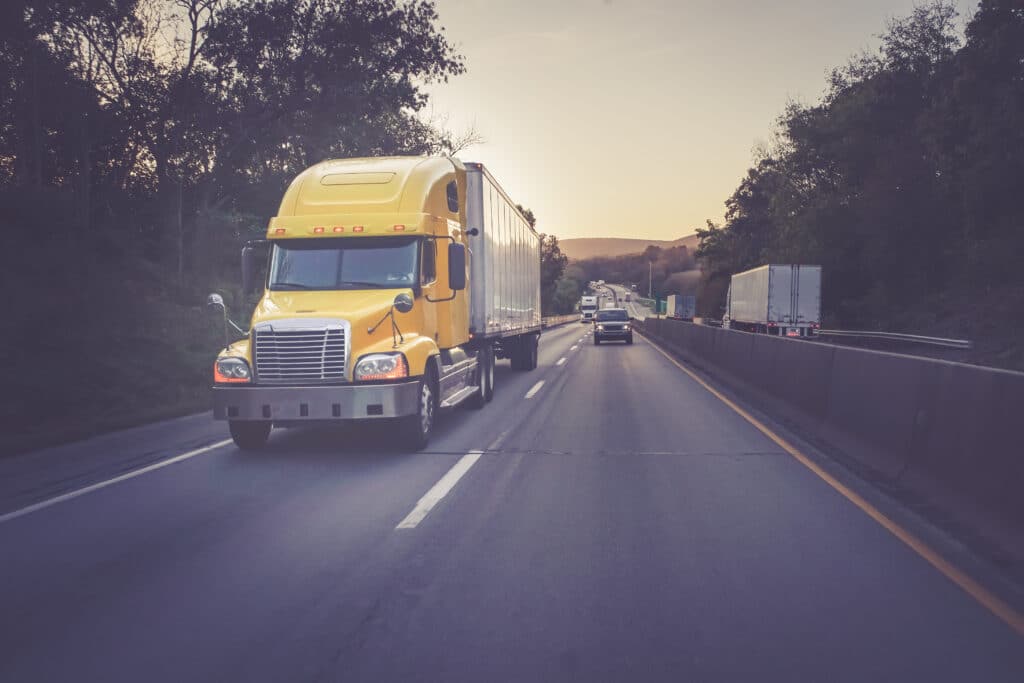 The U.S. ELD mandate requires electronic logging devices for most commercial vehicles that regularly operate in the U.S.
Anyone required to provide hours of service (HOS) records for their business needs to use an electronic log.
Before, the trucking industry and other motor carrier drivers were only required to file a paper Record of Duty Status (RODs) report. With an electronic solution, more accurate hours of service logs are now possible.
Now, you must be able to easily present this information with an FMCSA-registered solution in the event your data is requested.
Some carriers may still use manual logs, but this is generally limited to less frequent operations.
If you expect to have eight or more days of paper duty status logs within a 30-day period, you must follow the ELD mandate. This mandate (in general) applies to all:
Commercial vehicles operating in the United States
Vehicles with HAZMAT loads
What are the U.S. ELD Exemptions?
There are a few exceptions to the ELD mandate, however.
U.S. Exemptions include:
Drivers who use a ROD for eight days or less within a 30-day period
Short-haul (150 air-mile radii) drivers
Drivers with vehicles older than the model year 2000
Agriculture and livestock vehicles
Driveaway/towaway drivers whose vehicle is part of the shipment
All other commercial vehicles and commercial trucks must use an ELD.
Why Are ELDs Important?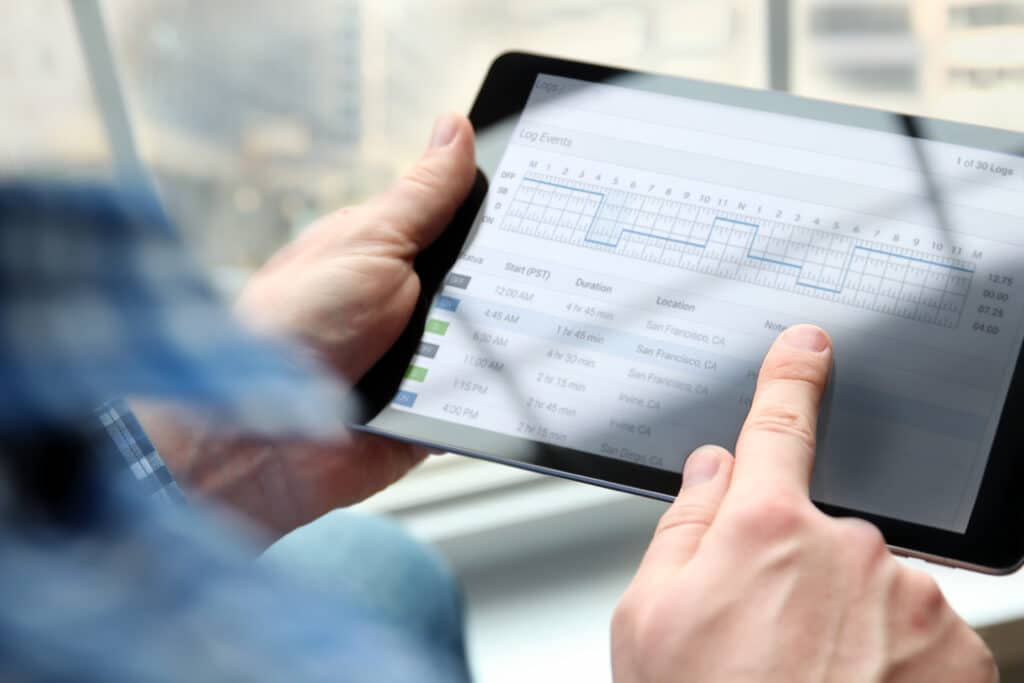 ELDs are important for fleet managers and operators. They improve safety, provide accurate driver records, and help with compliance.
They also save time when dealing with Federal Motor Carrier Safety Administration (FMCSA) mandates and requests. If you've ever been inspected, you likely know how lengthy it can be when your documents aren't in order.
Drivers need an electronic logging device to record all the required information into their logs without a hassle.
Lastly, ELDs help improve safety and efficiency. Ensuring your drivers are aware of their time on the road is imperative to your operations and helps prevent driver fatigue and overworking. With the ELD mandate in place, we can enjoy safer roads and work conditions.
In the end, having electronic driver logs, even if you aren't required to, can save you time, hassle, money, and improve safety.
What are the benefits of using an ELD?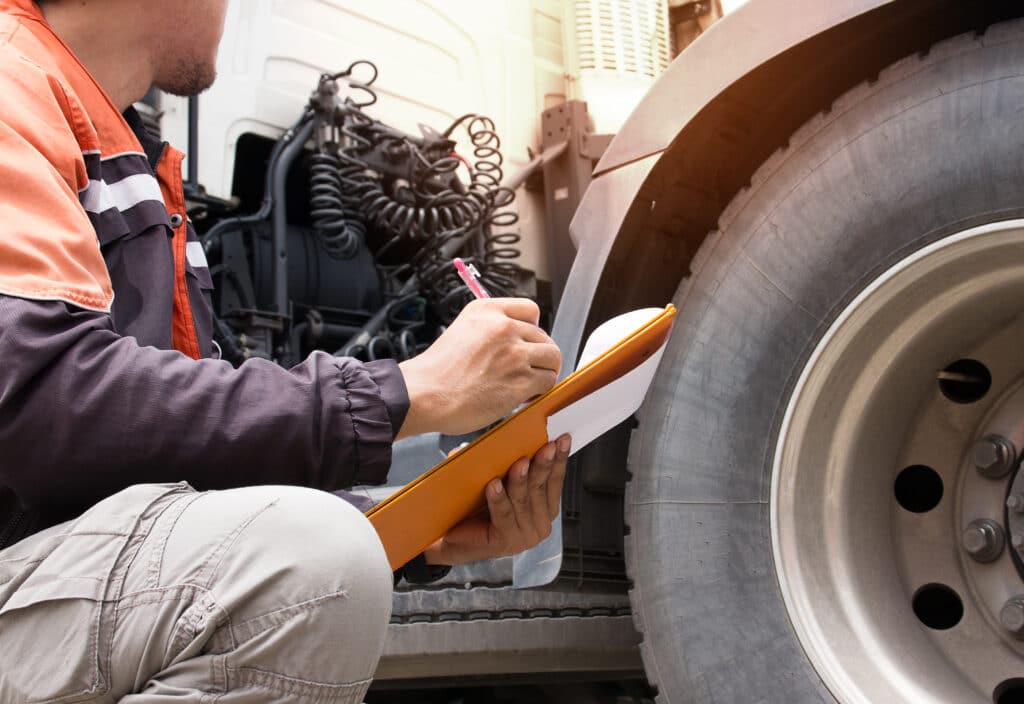 An ELD can have many important benefits for carriers and drivers. Since it automatically records driving activity, your team can easily track valuable metrics. These metrics can help you get the most out of your vehicles and increase ROI. Furthermore, industry and government compliance becomes much easier.
ELD benefits include:
Increased operator safety
Simplified HOS and RODs process
Reduced paperwork
Decreased opportunity for logging errors
Real-time visibility of data
Streamlined fleet compliance
Safety is everyone's number one priority. And an ELD helps keep drivers and those around them safe. Also, Managers can ensure drivers aren't overworked, fatigued, or out of compliance by keeping accurate records of hours of service. This leads to more well-rested drivers and, by extension, safer roadways.
In addition, they can help improve safety by logging critical maintenance data.
Following the ELD mandate closely helps improve your CSA scores. Doing so helps you meet compliance requirements and removes an element of human error from hours of service logs.
A CSA (Compliance, Safety, Accountability) score is one of the most important metrics for a fleet. Higher CSA scores are what customers are looking for when choosing a fleet to carry their goods.
Fleet owners can use their data to reduce fuel costs, human error, paper use, overlooked maintenance, and more. Operators can cut back on costs by monitoring engine idling, maintenance needs, and route planning. Plus, they can keep the fleet running at a higher efficiency level while also helping office staff with documentation and reports.
Roadside inspections take time. Filling out reports for inspections also takes time. An ELD can reduce the amount of time spent during inspections and keep your fleet on the road with increased accuracy and less downtime.
Even if your operations do not require an electronic logging device, having one in your vehicles will dramatically reduce the time drain of inspections. It can also shorten reporting and help your team avoid unnecessary violations.
RODs and HOS logs used to be all paperwork. And they cost the industry over a billion dollars in administrative fees.
With an ELD, data transmits electronically. This makes drivers happier and saves the industry a lot of money. The drivers also save valuable time by not having to manually log all the information.
Other FAQs
If your electronic device fails, you'll need to have a paper logbook on hand to record hours of service and RODs. Also, be sure to have logs for eight days or more to remain compliant.
While smartphones cannot cover every ELD need, apps like Field Warrior allow drivers to transmit DVIRs and easily view data easily while out in the field.
Not exactly. If your fleet/vehicle falls under one of the FMCSA exemptions listed above, you can still use paper logbooks. Yet, most drivers must use electronic logging devices.
HOS and RODs are mostly interchangeable terms nowadays. HOS logs are records of driving time but are typically associated with old AOBRD rules. Likewise, RODs are a way for commercial drivers to record driving hours but are typically in reference to newer ELD mandate laws.
Canada mandates ELDs to be used at all times. If stopped, drivers must have ELD logs for the current day and the previous 14 days on hand.
Canada offers four main ELD mandate exemptions.
Currently, they include vehicles:
manufactured before 2000
under a rental agreement less than 30 days
operating under a permit from a provincial or territorial HOS director
operating under a statutory exemption
Mexico requires only that you have RODs. ELD or paper logs will do. Drivers also must have eight hours off for every 14-hour shift. Finally, Drivers must not drive for more than 14 hours in a 24-hour period.
The U.S. requires ELDs to be used at all times. But, several exceptions apply. For example, foreign drivers do not need an ELD if traveling within a 100 air-mile radius of the border.
Choosing the Best ELD Solution for Your Commercial Motor Vehicle Fleet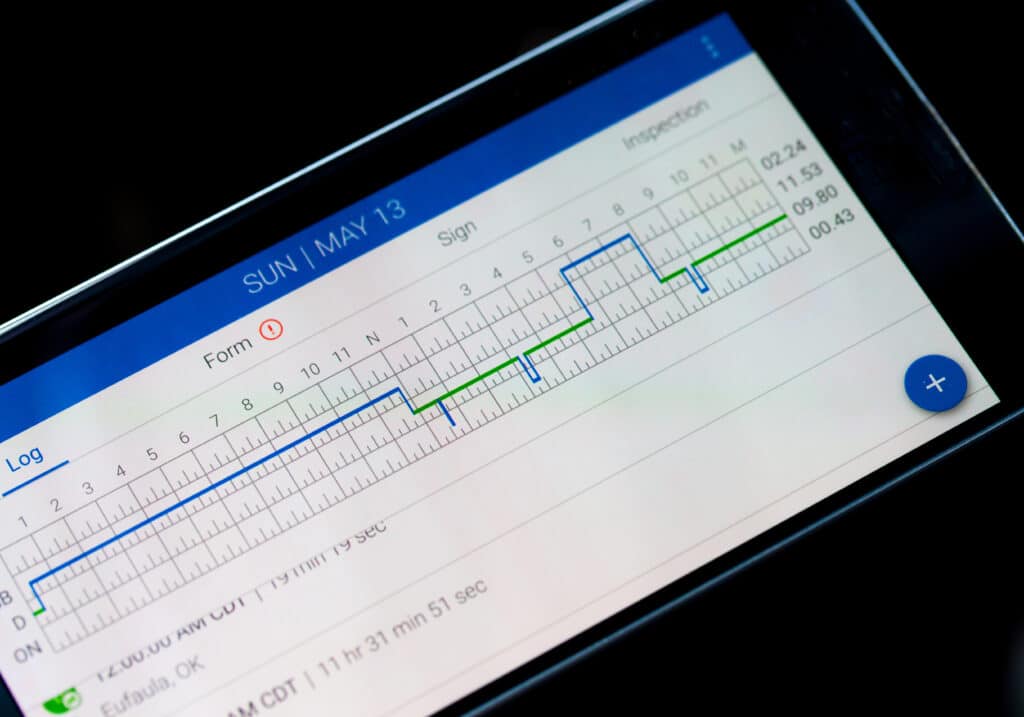 Choosing the right device for your fleet can be tough. There are several ELD providers, but not every device is created equal.
Connectivity with other systems is also an important consideration. When selecting an ELD provider, customer service, price, quality, and features like integration with fleet management software, route optimizers, and driver apps are all things to consider.
To ensure your fleet is compliant, you'll want to confirm the device conforms to set technical specifications, is certified by the manufacturer, and is registered with the FMCSA.
Your provider will control pricing, timing, and even the layout of your system. You'll want to consider the best option for your fleet by looking at customer service, available features, installation support, contract details, and more.
According to FMCSA, the average price of a device is about $495 per truck. Fees range from $165-$832 per truck annually.
The FTS Solution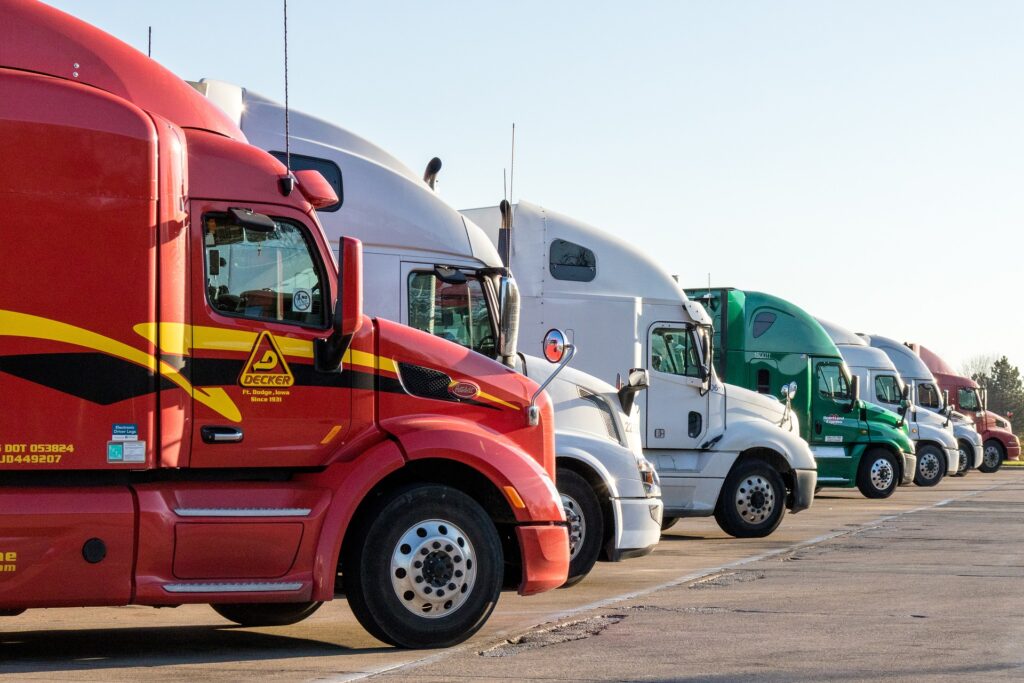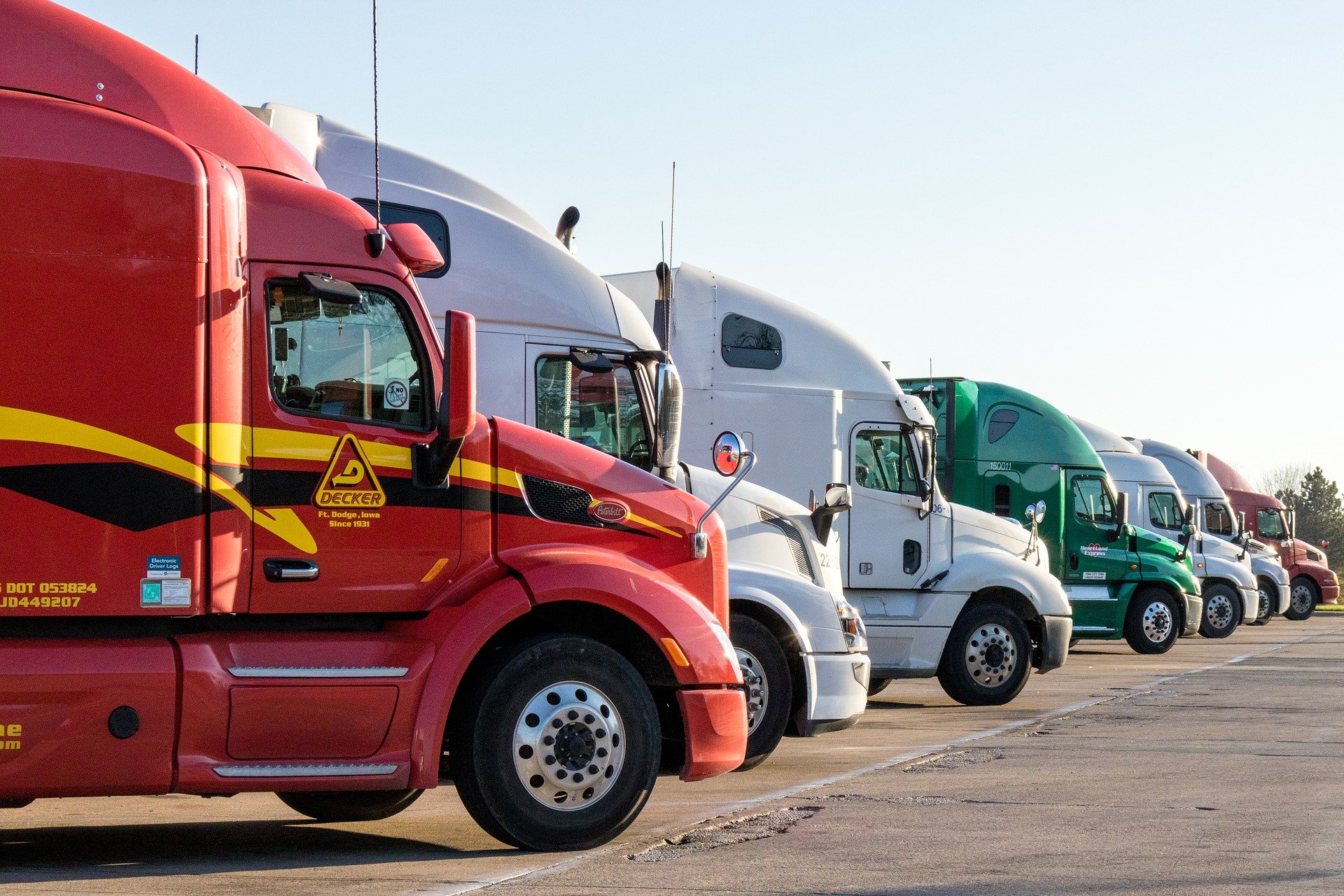 Our ELD solution is designed to help you be compliant without complications! You'll have all the usual benefits of an electronic logbook plus a built-in fleet tracking system, flexible device options, and real-time alerts. To learn more about our solution, schedule your free demo today!
Additional Resources
https://www.fmcsa.dot.gov/
https://www.cvsa.org/

Photos – Adobe Stock