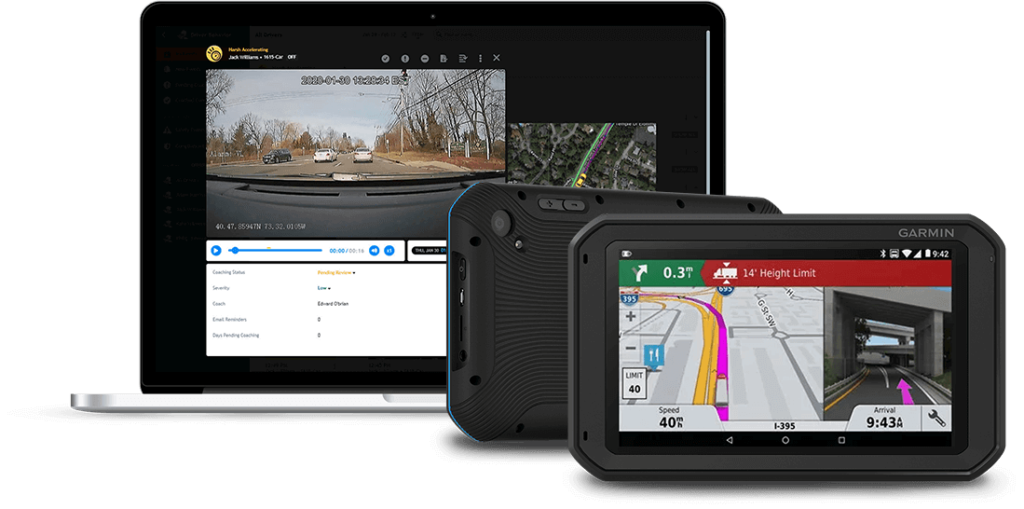 Did you know that Garmin is ending Android support for telematics service providers? In March of 2021, Garmin notified customers of the change. Also, Garmin stated that they would stop selling the 600 and 700-series fleet navigators.
You may be wondering what this means for your fleet?
Let's dive in.
Key Points
Garmin no longer sells fleet navigators that support telematics service provider integration or Android SDK.
Telematics Service Providers will need to find alternative hardware to support their software.
Fleet managers will want to ensure their telematics service is not interrupted by looking into other hardware solutions.
Garmin Fleet Navigators to Lose Android SDK Integration
As of May 2021, Garmin is no longer selling navigators that support the Android Software Development Kit (SDK). This means the Garmin 600 and 700-series fleet navigators are the last Garmin products to support external Telematics Service Providers (TSPs). Without Garmin support for Android SDK, TSPs will be limited in integration options with Garmin products.
Ultimately, Garmin will retain a position in the fleet navigation market. However, they'll no longer integrate other TSPs that require an Android operating system. Likewise, ELDs won't integrate with Garmin navigators either.

At this time, Garmin is exclusively offering its dēzl™ line for fleet operations.
What This Means for Fleets
If your fleet currently runs on a Garmin product, you'll need to consider your options carefully. But the clear answer for most businesses is to side with a dedicated TSP.
Having a dedicated TSP solves more than just the problem of navigation. Without a TSP, your fleet could be losing valuable time, resources, and profit. Telematics Service Providers offer ways to manage your fleet, generate reports, optimize routes, prevent bad driving habits, and more.
If your telematics service business offers services via Garmin products, support will end in April.
How to Move Forward With/Without Garmin Fleet Products
In short, this should be a simple task for most businesses. You'll want to look at your options and find a new GPS that supports Android SDK along with your TSP.
If you're unsure of what direction to take, feel free to reach out to our team for a free consultation.
Here at Forward Thinking Systems, we love the Android 7″ rugged tablet with commercial navigation. It offers all the key features of a fleet GPS with added durability. So, if you're already an FTS customer, there's no need to worry. We've got you covered.
If you're not already working with us, claim your free demo below! We offer the most intuitive and helpful tools on the market. And to top it off, we cater our products to fit your business, not the other way around.
Photos: Forward Thinking Systems