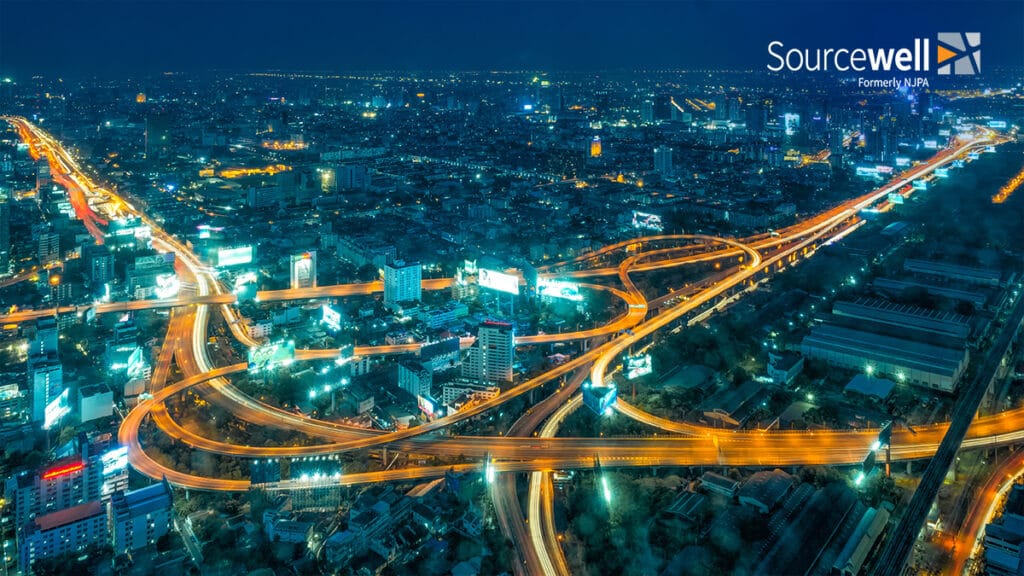 Sourcewell offers an efficient alternative to the Request for Proposal (RFP) process.
It's no secret that RFPs can be time-consuming. Thankfully, there is another way to make the most of your purchasing power.
Let's dive in.
Key Points
Sourcewell helps public agencies by acting as a contract vehicle. They source pre-approved vendors and offer in-house help with the buying process.
Using their service can shorten the time it takes to select a qualified vendor.
Sourcewell is governed by peers and has been operating for over four decades.
Public agencies can access vendors by industry, see pricing on ready-to-go contracts, and select the desired supplier or product all with the click of a mouse.
Who does Sourcewell help?
Whether you're a school district superintendent, non-profit director, or local government operations manager, it's essential to know about Sourcewell.
Sourcewell provides a valuable service for public agencies. In fact, it's a public agency itself. They operate as a member-focused cooperative and serve as a municipal contracting agency.
What is Sourcewell?
Firstly, Sourcewell is a purchasing platform for public agencies.
Essentially, they help non-profits and government agencies secure the hardware and tech needed to stay competitive while also saving time.
Secondly, Sourcewell is governed by an elected Board of Directors. Voting members are chosen from a pool of local government officials. Additionally, a Senior Leadership Team (SLT) oversees a growing staff of over 150 public employees. Lastly, Sourcewell acts as a public entity in accordance with Minnesota Statute 123A.21.
Funding for Sourcewell's service comes from participating vendors. Vendors pay a percentage-based admin fee on all sales made through the platform. It's also worth noting that Sourcewell receives no state or federal financial aid. Rather, it is a fully self-funded organization.
How do they do it?
In short, Sourcewell helps government, education, and nonprofit entities simplify the purchasing process. They do this by pre-screening vendors and offering an alternative to the RFP process.
In the review process, vendors must meet strict government compliance standards. And, they make it easy for organizations to find the right vendors with a simple search on their website.
In essence, you'll spend less time waiting for and reviewing bids. Oh, and there's no fee, no obligation, or liability to join!
Lastly, they offer a wide range of vendors in multiple industries to meet your technology needs.
What are the primary benefits?
Those organizations that choose Sourcewell's route to purchase will benefit from the following:
Efficient alternative to a long RFP process
Vetted RFP vendors
Pre-negotiated pricing
Also, Sourcewell streamlines the process. They operate to give member organizations a cooperative purchase advantage, almost like an agency supermarket for qualified vendors.
Why We Became a Vendor
With all these benefits, it's easy to see why Sourcewell's RFP approval for Forward Thinking Systems (FTS) was such an honor.
"Managing fleets in the public sector is a crucial responsibility, and Forward Thinking Systems provides state-of-the-art solutions for tracking and fleet optimization," says Dan Seidl, Supplier Development Administrator, Sourcewell. "Having a Sourcewell contract offers a purchasing platform to fleet managers so FTS can capitalize on demand in this growing category."
With our membership, we've made it easier for agencies and organizations looking to upgrade their commercial fleet management and GPS tracking to work with us.
"FTS can leverage the convenient benefits of the contract to quickly satisfy customer needs and close sales faster… Sourcewell is very excited to be working with Forward Thinking Systems as a contract-awarded supplier… We very much look forward to this relationship."
In closing, by becoming a Sourcewell vendor, we can offer our services through a trusted, neutral platform that's also easy to use for clients to drive their fleet forward.
Photos: Forward Thinking Systems