Great Compliance Safety Accountability (CSA) scores are a must for any successful commercial vehicle fleet. A roadside inspection may begin with a single visible violation but doesn't always end there. And penalty points from roadside violations can add up quickly if the inspector conducts a thorough driver and vehicle review.
But how do you improve your CSA score? And is the scoring process changing soon?
In this post, we'll answer these questions as we cover…
CSA Scores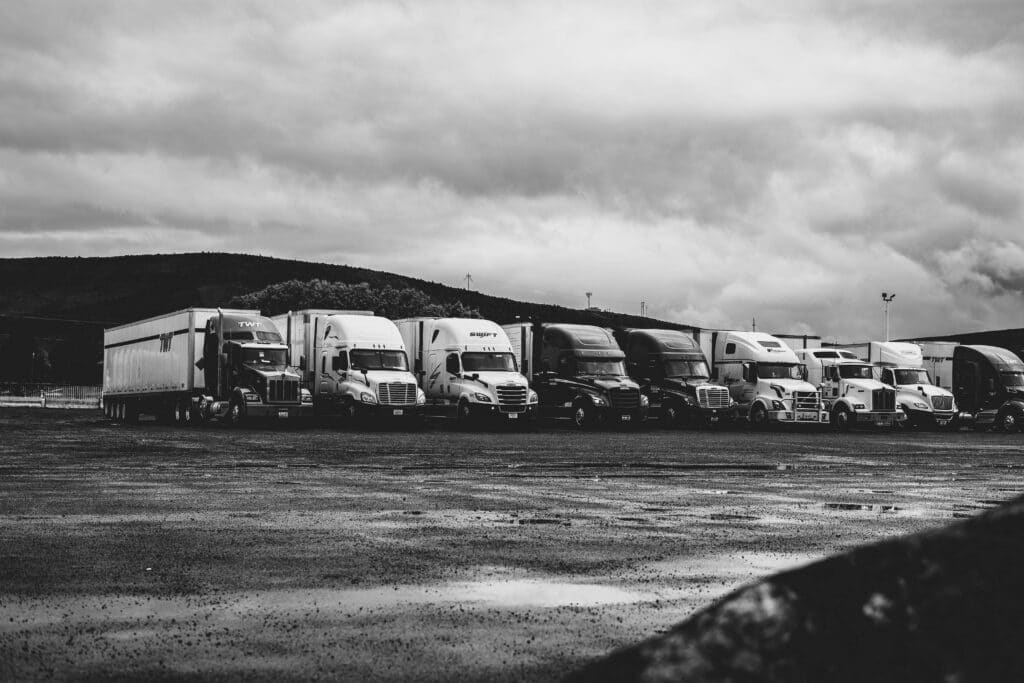 What is a CSA Score?
A CSA score, or Compliance, Safety, Accountability score, is a safety measurement system used to identify high-risk fleets, carriers, and drivers. The goal of the CSA score is to ensure best safety practices are followed.
The CSA program is governed by the Federal Motor Carrier Safety Administration (FMCSA). It's essentially an accountability check for motor carriers and drivers alike. Furthermore, these scores are continuously monitored and updated to best reflect fleet, vehicle, and driver safety.
It is important to have a high CSA score not only for safety but for the range of additional benefits that come with it.
The Benefits of a Good CSA Score & Why It Matters
The primary benefits of a good CSA score can include:
On the other hand, if your CSA score is subpar, the FMCSA is likely to keep close tabs on your operations. Further decline leads to alert status and, eventually, an Out-of-Service Order (OOSO), barring you from operating.
But it's not just the government's meddling that matters; public perception plays a role too.
Even though some of your data is only visible to you (the carrier) and to law enforcement, much of your fleet's safety and compliance data is publicly available for anyone to find on the CSA website—including your customers and competitors. All they need is your DOT number or motor carrier business name.
What's not available to the public, is your crash history, hazmat compliance, and BASIC percentiles.
CSA Scores – Dispelling the Myths
Before diving into ways to improve your CSA score, we need to dispel a few myths:
Myth #1 – CSA Score: Point totals determine whether or not the FMCSA will intervene.
Each violation adds anywhere from 1-10 points based on severity. Of course, you want to keep your points as low as possible, but there's no minimum point total that determines when the FMCSA will take action. Instead, the total points are used to rank your fleet with other fleets that have a similar number of crashes, inspections, and violations. It's the resulting percentile ranking that determines your fate.
For instance, the intervention threshold for Hazardous Materials (HM) Compliance is 80%. If your HM Compliance score is higher than 80% of carriers similar to yours, the FMCSA will prioritize you for intervention.
Myth #2 – CSA Violation: Your CSA score is based on CSA violations found during inspections.
This is only partially true. There are a couple more components to your score.
Crash reports provided by states to the FMCSA
Violations discovered during onsite and offsite investigations
CSA Scores – Tips for Hiring Drivers

One of the most valuable and affordable tools at your disposal is the FMCSA's Pre-Employment Screening Program (PSP).
Never hire drivers without checking their PSP record
Carriers using PSP have decreased their crash rates an average of 8% and driver out-of-service (OOS) rates by 17%, according to a PSP safety analysis. In fact, carriers with 6-20 drivers decreased crash rates by over 20%.
A PSP report shows you a driver's five-year crash report and three-year roadside inspection report via the FMCSA. It's worth noting that every crash and inspection the driver was involved in will be on the report, regardless of who was at fault.
Reviewing PSP reports helps you:
Find honest drivers – This is an often overlooked benefit of PSP reports. For a few bucks you can make sure drivers aren't lying on their applications or failing to mention previous employers or accidents.
Find the safest drivers – Aside from the obvious, be sure to also look for violations on pre-trip inspections, logbooks, speeding, and additional safety data. Excessive violations like these are often signs of an unsafe driver who could negatively impact your fleet's CSA score. Remember, a driver's CSA score can easily affect your fleet's CSA percentiles.
How can I access PSP records?
To request PSP records, you need to be a PSP account holder. Carriers with 99 or fewer vehicles pay an annual subscription fee of $25 for a PSP account. The subscription fee increases slightly to $100 per year for carriers with 100 or more vehicles. You can sign up for a PSP account online or download the motor carrier enrollment agreement to sign up by mail, fax, or email.
Be aware that you can only request a driver's PSP record for pre-employment screening purposes and you must have the driver's permission. As long as you're a PSP account holder, PSP records cost just $10 each.
Drivers can also request their own PSP record from the FMCSA Motor Carrier Management Information System (MCMIS) at any time for $10 (no annual subscription required).
CSA Scores – How to Improve Them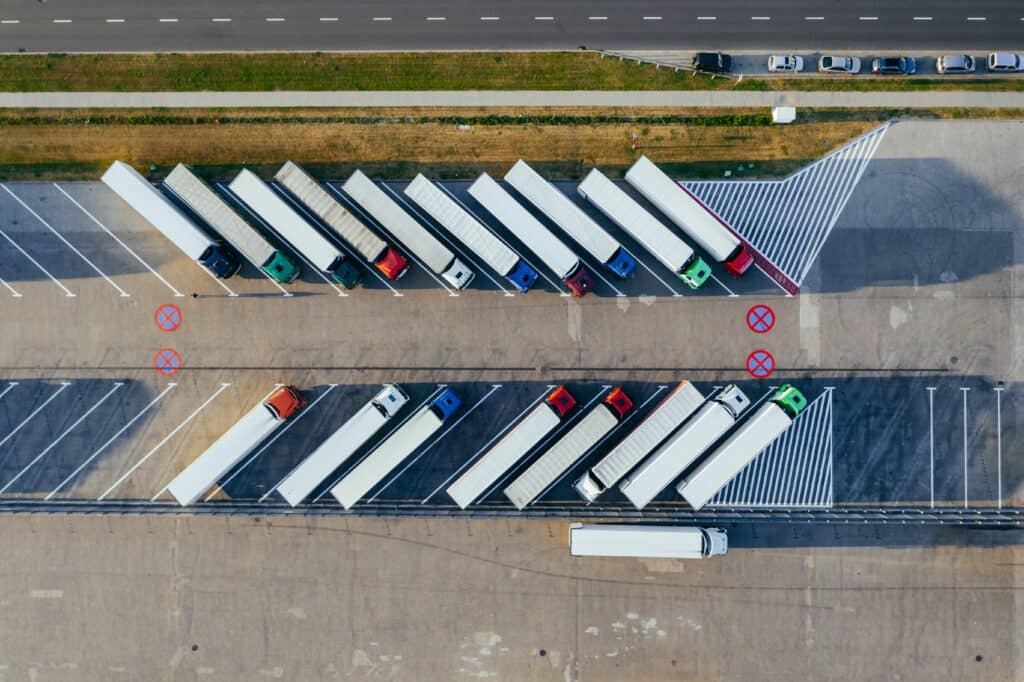 As mentioned above, the FMCSA doesn't actually generate or endorse any sort of score. This means that the CSA "score" isn't really a score at all.
It's a percentile. Seven BASIC percentiles to be precise.
Behavior Analysis and Safety Improvement Categories (BASIC):
Unsafe Driving
Crash Indicator – Not Public
Hours of Service (HOS) Compliance
Vehicle Maintenance
Controlled Substances/Alcohol
Hazardous Materials Compliance – Not Public
Driver Fitness
Here are some practical ways to reduce the risk of violations and avoid penalty points in each BASIC category.
Unsafe Driving / Crash Indicator
Avoid drivers with a history of speeding (7-10 points)
Eliminate or try to minimize in-cab distractions like texting and eating (10 points)
Always wear seat belts (7 points)
Never tailgate or change lanes without signaling (5 points)
Avoid the far left lane, regardless of state laws (3 points)
Hours of Service (HOS) Compliance and Fatigued Driving
Commercial Vehicle Maintenance
31% of roadside inspections are triggered by visible vehicle defects such as lights and tires. These types of roadside violations are much easier to avoid if you are regularly monitoring and conducting preventative maintenance and Driver Vehicle Inspection Reports (DVIR). Electronic DVIRs help guide drivers through their pre-trip and post-trip inspections without paper forms.
Considering that:
20% of vehicle violations are related to lights (2-6 points)
20% of violations are due to issues with brakes (4 points)
9% are for tire issues, half for tread depth (3 -8 points)
Drivers should:
Understand how to properly inspect their vehicle (2- 4 points)
Be familiar with CSA inspection data
Submit DVIRs before and after every trip (required by FMCSA) to ensure there's no issues with their vehicle maintenance routine
Make it a habit to regularly check lights, flashers, and reflectors
Keep equipment clean to decrease chances of inspection
Controlled Substances & Alcohol
Never hire a driver without checking their PSP report
Institute a zero-tolerance policy for illegal drugs/alcohol (10 points)
Train supervisors to recognize drivers under the influence (10 points)
Make sure no one drinks alcohol within 4 hours of being on-duty (5 points)
Hazardous Materials Compliance
Ensure that drivers always know how to properly secure their cargo (1-8 points)
Don't shy away from adding more straps or chains, loose cargo is a common infraction (1-7 points)
Ensure drivers always stop at railroad crossings (5 points)
Use edge protectors when hauling cargo with sharp corners
Driver Fitness
Drivers should have their CDL on hand at all times (8 points)
Hire drivers that can speak English – 6% of driver violations are due non-English speaking drivers (4 points)
Drivers should always carry their medical certificate and renew their DOT physical early. Medical violations account for 8% of all driver infractions (1-2 points)
With common sense and some discipline, you can reduce your points for each BASIC and improve your CSA score.
CSA Scores – Inspection Scoring Made Easy
When your fleet has enough safety data in a BASIC, you're given a BASIC percentile ranking from 0-100 based on your fleet's violation rate. The percentiles rank your fleet relative to other carriers similar to yours, and they're used to decide if your fleet is having trouble with safety performance.
If one of your BASIC percentiles reaches a predefined threshold, you'll be hearing from the FMCSA in the form of warning letters and/or investigations.
The seven BASICs consist of over 900 different violations. The three main factors that ultimately decide your fleet's ranking are:
Number of violations
Severity of violations
Date of violations (recent violations carry more weight)
Here's how it works:
Violations increase your CSA scores anywhere from 1-10 points based on severity (higher scores are bad)
Because the weights reflect the relative importance of each violation within each particular BASIC, they cannot be compared meaningfully across the various BASICs
Points are multiplied depending on how recent the violation wasFor carriers:

3x – 1-6 months
2x – 7-12 months
1x – 13-24 months

For drivers:

3x – 1-12 months
2x – 13-24 months
1x – 25-36 months
The sum of all violations in any one BASIC during a single inspection is capped at 30. However, the cap is before the time multiplier. This means that a penalty of 30 points will be 90 for the first six months and 60 for the following twelve months, due to the 3x and 2x multipliers.
If a violation results in an Out-of-Service Order (OOSO), 2 additional points are added to the severity score
Points drop off after 24 months for carriers and 36 months for drivers
Can I challenge the results of a DOT inspection?
Yes. If you discover incorrect/incomplete information on your record, the FMCSA's DataQs is where you submit your request for a review. We suggest checking out the DataQs Help Center for more information on how to review your safety data, how to submit a Request for Data Review (RDR), and much more.
What happens if I fall below one of the BASIC thresholds?
The DOT will initiate an intervention if your BASIC score drops below a certain threshold. Interventions are meant to catch safety problems before they become a reoccurring issue. Thresholds vary from 65%-80% depending on the BASIC and carrier type (passenger, hazardous material, and general).
CSA Scores – Types of CSA Interventions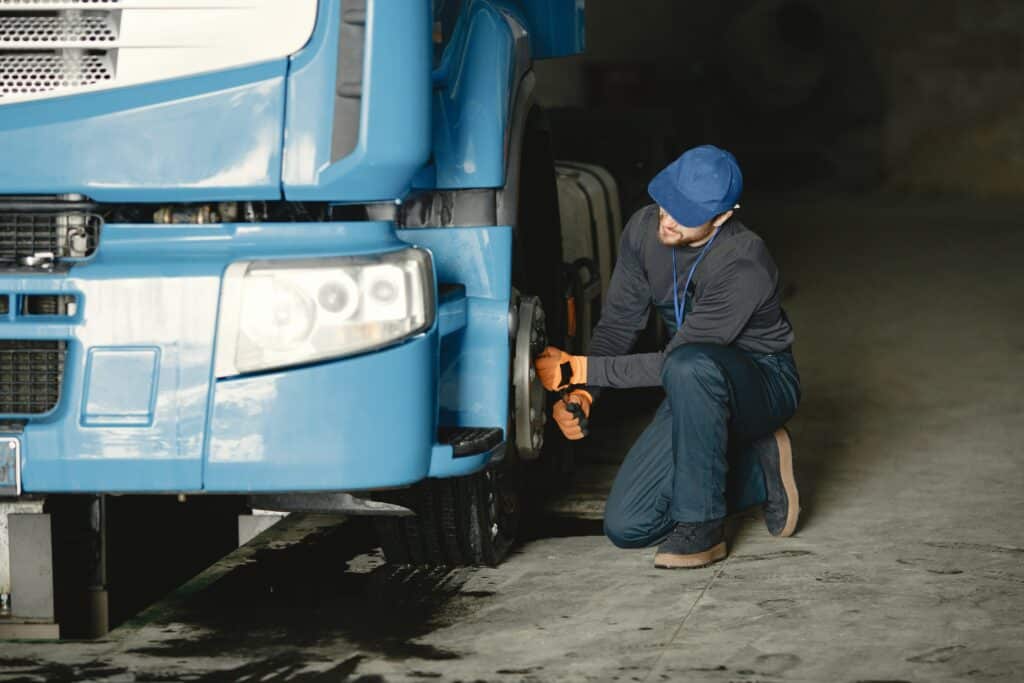 Early Contact
Investigation
Offsite Investigation – A Safety Investigator will review documentation remotely to determine safety and compliance issues.
Onsite Focused Investigation – A Safety Investigator will focus on specific safety and compliance issues at your physical location. They may choose to interview your employees and inspect their vehicles.
Onsite Comprehensive Investigation – The investigator will review your entire safety operations onsite.
Follow-On Interventions
Cooperative Safety Plan (CSP) – This is a voluntary plan intended to address safety issues with the help of a Safety Investigator.
Notice of Violation (NOV) – You're notified that your fleet has severe violations. To avoid fines you must take corrective action and provide evidence of it. You can also choose to contest the NOV if you feel it's incorrect or inaccurate.
Notice of Claim (NOC) – This notice means your violations are severe enough to warrant fines.
Operation Out of Service Order (OOSO) – This is the most serious intervention. You must stop all motor vehicle operations if you receive an OOSO.
CSA Scores – Changes Are Coming
For years, trucking industry groups argued that CSA score thresholds by BASIC group do not accurately correlate with safety risks.
With the passage of the FAST Act (Fixing America's Surface Transportation) in December 2015, the CSA score percentiles were removed from public view as potential changes are evaluated.
Safety Measurement System Changes and Delays
The FMCSA expects to adopt a new CSA program based on the Item Response Theory (IRT) model. The new model promises to be more statistically sound and relevant to gauging fleet safety culture and designating a fair CSA Score.
However, changes to the CSA program have faced significant delays due to the inability to clearly explain it to carriers and drivers, uncertainty in FMCSA leadership, and pending Biden administration review of the safety program.
In July of 2018, the FMCSA announced it expected to implement the new system in September 2019. To date, there are still no changes.
But, there is light at the end of the tunnel with recent transportation funding via a bipartisan bill and a Feb 15, 2023 announcement from the FMCSA.
The recent announcement provides a look into nine proposed changes to the scoring structure.
These changes include:
Reorganized "BASICs"
Reorganized Roadside Violations
Simplified Severity Weights
Improved Intervention Thresholds
Proportionate Percentiles
Greater Focus on Recent Violations
And more…
Stay tuned, as we'll cover these changes in-depth and in plain English soon.
For now, you can download a copy of the proposed changes here.
Lastly, here you can submit feedback on the proposed changes through May 16, 2023.