Paper records are holding back your business. If your drivers are still filing a driver vehicle inspection report by hand, you could be spending thousands a year on paper alone. Not to mention, even a single incorrect commercial motor vehicle inspection report could land you with up to a $14,960 fine. But there's a better way.
In this article, we'll cover the drawbacks of relying on a paper system and the benefits of going digital with your pre-trip and post-trip inspections.
Let's dive in.
What is DVIR?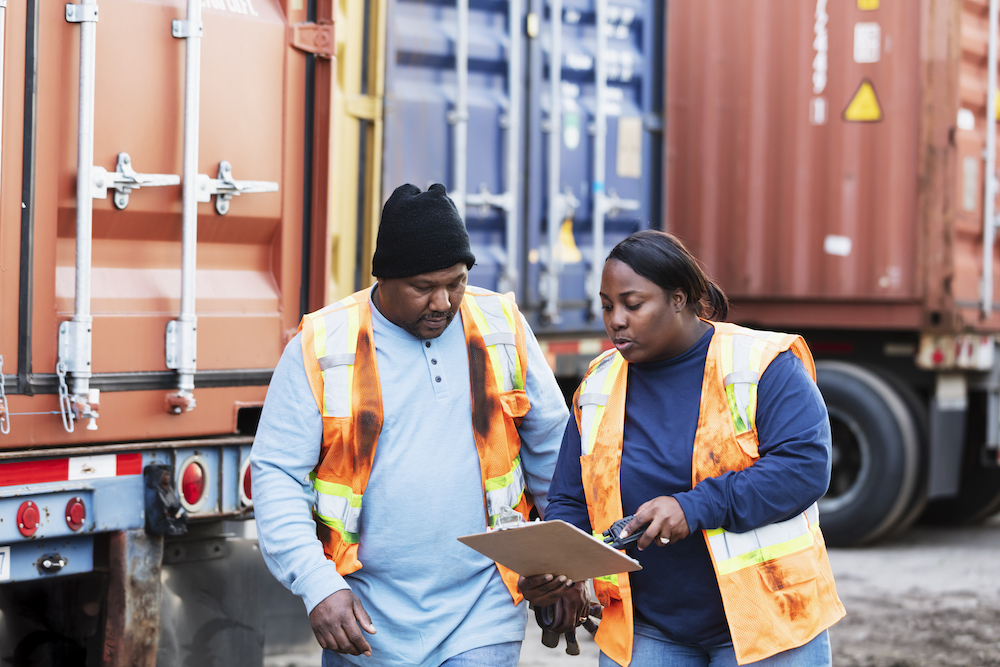 A Driver Vehicle Inspection Report (DVIR) is a daily report that drivers have to complete for commercial motor vehicles. This includes a pre- and post-trip inspection completed before and after the driver's shift.
The purpose of DVIR is to ensure the safety and roadworthiness of the vehicle. Inspections typically include essential components such as brakes, tires, lights, steering, and other critical systems. After completing the inspection, drivers fill out a DVIR form, documenting any issues and indicating if repairs are needed.
This inspection process is mandated by government regulations, such as the Federal Motor Carrier Safety Administration (FMCSA), to prevent accidents caused by vehicle malfunctions. By adhering to DVIR procedures, transportation companies can maintain a safer fleet, reduce potential liabilities, and ensure compliance with legal requirements.
The Problems with Traditional DVIR Forms
Traditional DVIR systems present several challenges that can impact fleet operations and safety. The DVIR process can be very time-consuming. Time is money, and losing employee time on forms and documentations costs your business in lost productivity. Paper reporting takes time to print, deliver, manually fill out, return, catalog, store, and report. That's a lot of time that could be better spent.
Recording inspection findings on paper requires manual data entry, which can introduce potential errors resulting in inaccurate or incomplete reports. Additionally, paper reports must be physically collected, reviewed, and processed, delaying the identification and resolution of critical vehicle defects. Fleet managers need real-time visibility into vehicle conditions to maximize productivity.
Managing and storing paper-based DVIR records can be cumbersome and disorganized. Retrieving historical data for compliance or analysis purposes can be time-consuming and prone to errors. Analyzing trends and identifying recurring issues across a fleet is critical for proactive maintenance planning to reduce overall maintenance costs and improve overall fleet performance.
Ensuring drivers consistently complete paper DVIR reports on time and accurately can be challenging. Non-compliance with inspection requirements may lead to regulatory issues and penalties. And for companies with multiple locations or a geographically dispersed fleet, collecting and consolidating paper-based DVIR reports is even more challenging.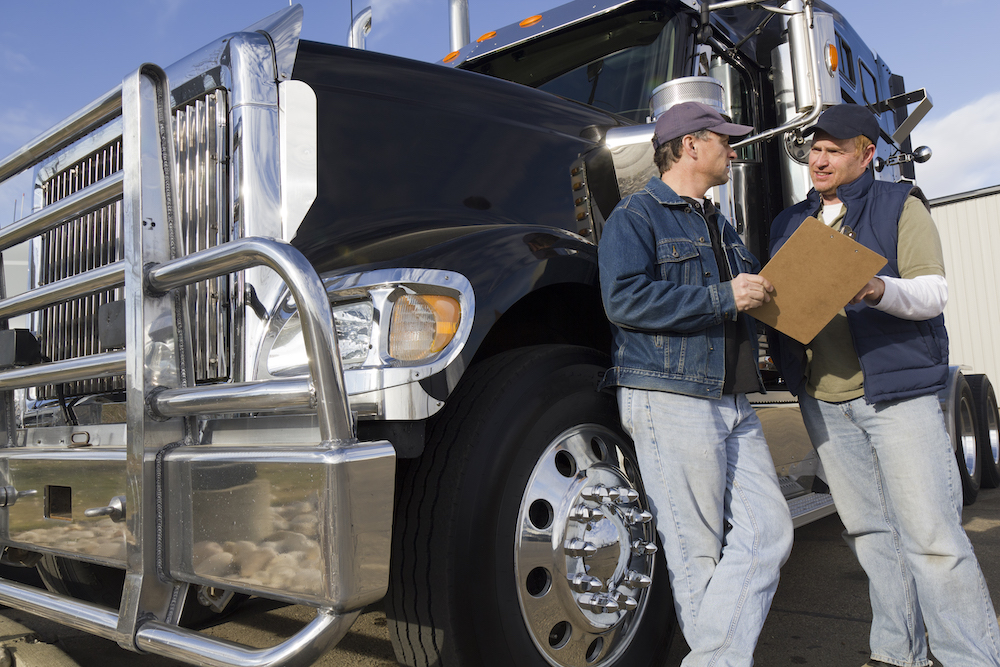 The Cost of Inefficiency & Errors
If you're still using paper for your driver vehicle inspection report process, you're spending and risking a lot. According to a report by Datamye, the average American business spends:
$8,000/year on rims of paper
$8,500/year on storage and filing
$30,000/year on labor costs with an in-house file manager
On top of that, FMCSA fines for non-compliance with the DVIR regulation can include:
Non-compliance with recordkeeping may lead to a $1,496 daily penalty
A maximum fine for inaccurate or falsified records of $14,960
Fortunately, there is a far more efficient way to save money, stay compliant, and simplify the inspection report processes.
Benefits of a Digital Vehicle Inspection Process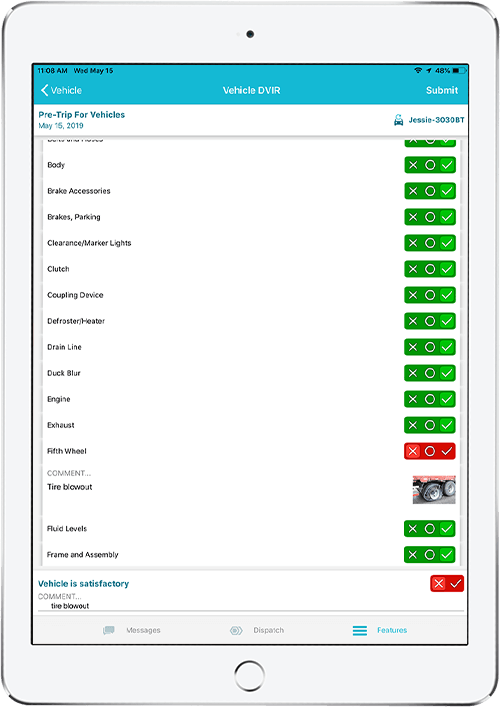 Electronic DVIR forms are, by far, the simplest, cleanest, and most efficient way to ensure your fleet business remains compliant while minimizing labor and material costs. And through the Field Warrior app, our digital DVIR solution provides a seamless maintenance workflow that simplifies inspections, improves compliance, and reduces the risk of fines.
Improved Pre-trip Inspection Efficiency
Electronic DVIRs improve efficiency by streamlining the entire inspection process. Using the Field Warrior DVIR tool, drivers just launch the app on their smartphone or tablet and follow the pre-trip inspection checklist. The intuitive and feature-rich design leads the driver through the entire process, saving valuable time for both drivers and administrative staff while facilitating proactive vehicle maintenance, increasing safety awareness, and minimizing downtime.
Our DVIR tool features several additional time-saving features, including the ability to add pictures with notes as well as saving the inspection for future reference. This feature, in particular, can save your team significant time by not having to re-enter inspection data for every new inspection. Just open a previous inspection and update the relevant fields. Fleet managers can also customize inspection criteria for different fleet vehicles, helping your team maximize their inspection time by only having to complete the fields relevant to that particular vehicle.
With our DVIR tool, you can improve your team's safety awareness. By seeing all vehicle inspection areas in one place, drivers get a more comprehensive understanding of their vehicles and the problem areas. With a more holistic approach towards vehicle maintenance, you can identify potential issues before they become a problem, preventing prevent accidents and keeping your vehicle on the road and out of the shop. With Field Warrior, you can reduce risk and get back to business quicker.
Enhanced DOT Compliance and FMCSA Record Keeping
The FMCSA requires that original copies of the driver's inspection reports and associated certifications of repairs are saved for at least three months. That can quickly become overwhelming in a paper format. Digital solutions improve record-keeping and compliance by enabling easy retrieval of inspection reports and seamlessly integration with fleet management systems for automated workflows and streamlined maintenance processes.
The Field Warrior DVIR solution stores every inspection report for you to access anytime. Drivers can also view the most recent information from their inspection report app and verify their DVIR data against Department of Transportation (DOT) roadside inspection data. Electronic DVIRs allow managers to find missing records and correct discrepancies from a DOT inspection, preventing errors and avoiding penalties or fines.
Whether your inspecting a fleet of passenger vehicles, commercial trucks, or heavy equipment, meeting federal regulations has never been simpler.
Cost-Effectiveness
Electronic DVIRs are significantly more cost-effective. By replacing paper forms with digital solutions, businesses can save costs associated with paper, ink, and labor involved in printing and storing physical forms. Moreover, digital DVIRs eliminate the need for expensive record storage solutions. High-capacity electronic storage devices get cheaper every day and require very little physical space.
Real-Time Reporting and Decision-Making
Real-time reporting is another key advantage of electronic DVIRs. Unlike paper-based systems, where forms need to be manually collected and processed, digital DVIRs enable immediate transmission of inspection data. Allowing fleet managers and maintenance teams to make critical safety decisions quickly.
Defects reported in the Field Warrior DVIR tool are automatically logged and stored in IntelliHub, our real-time fleet management portal. This makes managing and tracking repairs quicker and easier than ever. Automated alerts let you and your maintenance personnel know when drivers flag issues during pre and post-trip inspections. And when a defect is resolved, your driver will be prompted to confirm during the vehicle's next inspection. This seamless resolution workflow ensures your vehicles are not only being fixed but that they're being fixed in a timely manner.
A Better Driver Vehicle Inspection Report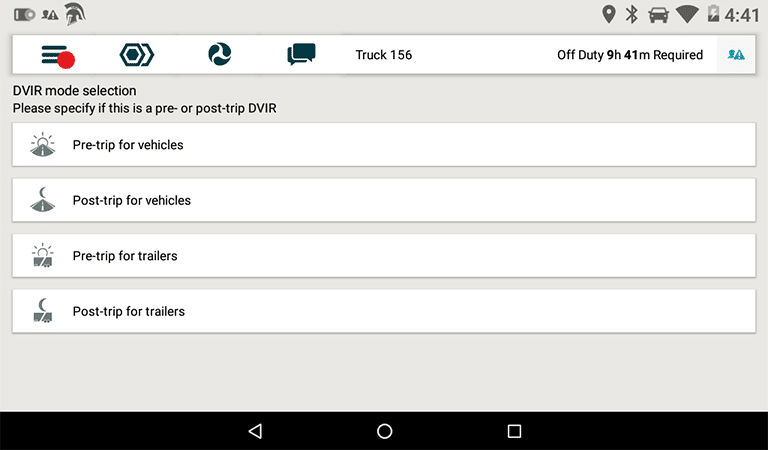 Field Warrior's digital DVIR tool gives you more time for the things that matter and significantly improves operational efficiency for your fleet.
With instant defect alerts, maintenance teams can quickly identify and address issues, preventing potential breakdowns or accidents.
Paperless logging eliminates the need for manual paperwork, reducing administrative tasks and saving time.
Defect images with driver annotations provide visual documentation for clearer maintenance communication with repair technicians.
DVIR duration check ensures that your team is managing their time wisely.
Instant sync and cloud storage enable seamless data sharing, eliminating the need for physical document transfers.
Improve your fleet's CSA score by reducing the number of violations, fines, out-of-service times, and maintenance costs. With a DVIR, you can see which drivers haven't completed their reports and correct the behavior before it impacts your CSA scores.
The traditional paper DVIR form process creates challenges. Field Warrior's digital DVIR solution is designed specifically to address them. Save time, prevent breakdowns, reduce administrative tasks, and unlock the full potential of your fleet with a digital DVIR solution.
FAQs
Digital DVIR tools streamline the inspection process, saving time for drivers and administrative staff. They enable immediate defect alerts, paperless logging, and allow for instant notifications for managers and repair technicians, resulting in quicker issue resolution and breakdown prevention.
By replacing paper forms with digital DVIRs, businesses save on costs associated with paper, ink, and labor. Additionally, digital DVIRs eliminate the need for expensive record storage solutions, resulting in significant cost savings for fleet maintenance operations.
Real-time reporting allows for immediate transmission of inspection data, enabling fleet managers to make critical safety decisions promptly. Unlike paper-based systems, digital DVIRs eliminate the manual collection and processing of forms– enhancing the decision-making processes.