What is DVIR? If you're new to the fleet management industry or are looking for a better way to complete required inspections for your commercial vehicles, you've come to the right place.
In this article, we'll explain what a DVIR is, when it's required, how it works, and the benefits of using electronic DVIRs.

Updated: 4/19/2023
DVIR Meaning & How It Works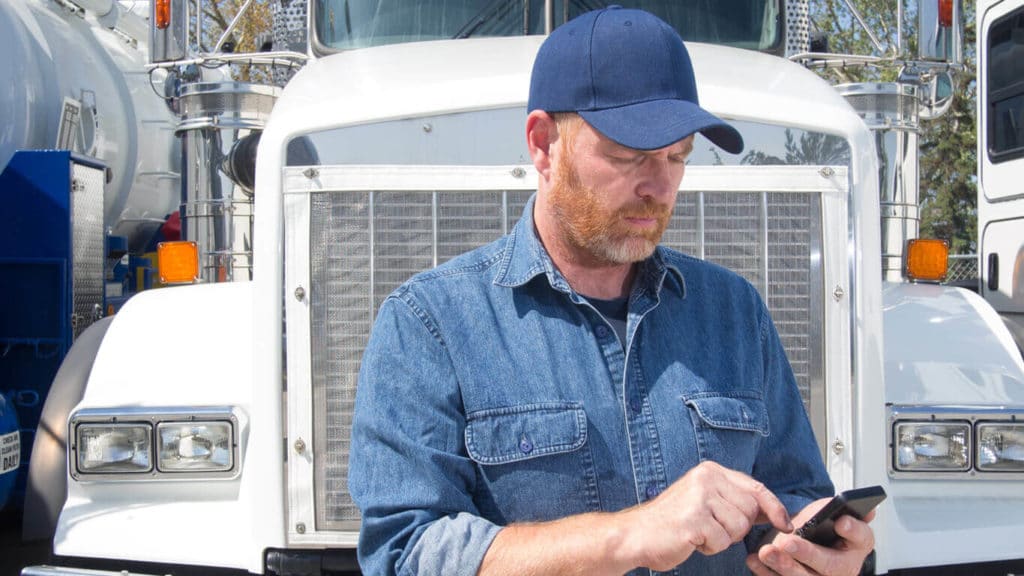 So what is a DVIR exactly? And how does it work?
A DVIR (Driver Vehicle Inspection Report) is a daily report that drivers have to complete for commercial motor vehicles.
Already familiar with DVIR and looking for an easy-to-use digital DVIR solution? Check out our FMCSA approved Field Warrior DVIR.
This includes a pre-trip inspection and a post-trip inspection. These are completed before and after the driver's shift.
A Driver Vehicle Inspection Report (DVIR) ensures there is a formal record that a commercial motor vehicle (CMV) driver has completed his or her required daily vehicle inspections.
DVIRs help identify safety issues and prevent hazardous vehicle parts and components from going unnoticed in addition to keeping commercial vehicles and their drivers in compliance with federal regulations.
DVIRs can be recorded on paper or electronically. Regardless, they must be kept at your business or where your vehicles are located for at least three months from the date it was submitted.
Law 49 in the Code of Federal Regulations (CFR), sections 396.11 and 396.13, specify DVIR requirements. These requirements are then enforced by the United States Department of Transportation (DOT) and the Federal Motor Carrier Safety Administration (FMCSA). To get the most out of your inspections, it's best to fully understand vehicle inspection rules.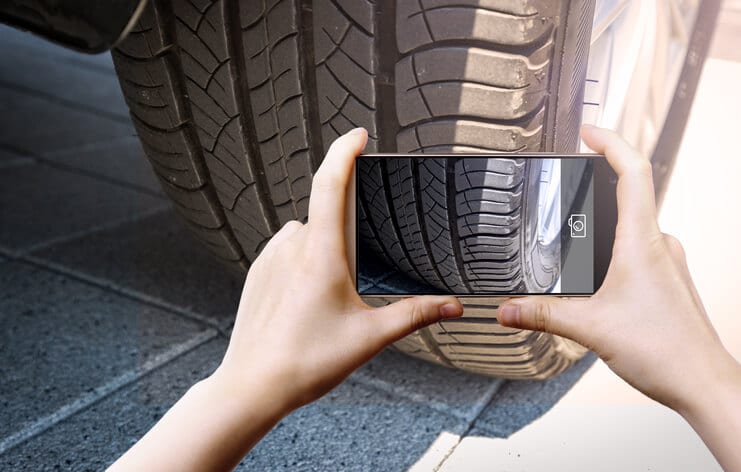 4 Steps of a Driver Vehicle Inspection Report
Completing a DVIR includes four basic steps that drivers need to follow, including inspecting the vehicle, reporting any defects, signing off on the report, and completing any corrective actions needed. Here's a further explanation of each step:
Step #1: Vehicle Inspection
During this first step, a driver will conduct a circle check inspection of their vehicle. This should include checking underneath the hood, a 360º walkaround looking for defects or damages, and starting the engine to test lights, brakes, and more.
There is a standard checklist of things that must be included in a Driver Vehicle Inspection Report. (See next section for the list in its entirety)
Step #2: Report Defects
The second step is to report any defects or damages found during the inspection. This includes anything that might affect the driver's ability to operate the vehicle in a safe manner or that could lead to a vehicle breakdown.
Step #3: Sign Off
Third, the driver will need to sign off on the Driver Vehicle Inspection Report and submit it to the motor carrier for review and/or take immediate action.
Step #4: Corrective Action & Repair Certification
Lastly, motor carriers should immediately repair and certify any reported defects or damages identified in the DVIR that would affect the vehicle's safe operation in order to keep the fleet safe.
Commercial Motor Vehicle DVIR Checklist
When completing the above steps, drivers have to follow the regulations outlined in Section 396.11 that states an inspection report must include a check of the following:
Brakes and air system (vacuum lines)
Steering mechanism
Lights and reflectors
Tires, wheels, and rims
Rearview mirrors
Coupling equipment and fifth wheels
Safety and emergency equipment
Power unit and trailer (if applicable)
Drivers will also want to include the date, the vehicle license number, fleet unit number, their signature, the mechanic's signature for any completed repairs, and the signature of the next driver in that vehicle to make sure the repairs were made on the report.
When is a DVIR Required?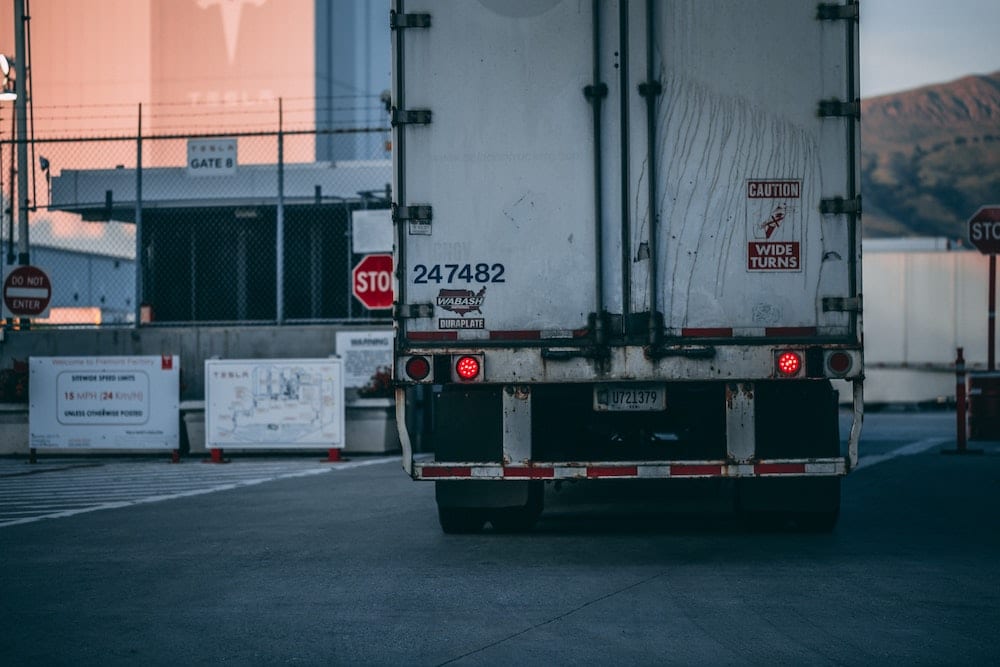 Per United States federal law, completing a DVIR is required for all CMVs with a gross vehicle weight rating (GVWR) of 10,001 pounds or more to ensure road safety and compliance. The DVIR regulation also applies to CMVs designed to carry eight or more occupants (driver included) or hazardous materials.
DVIRs are meant to reduce the number of crashes, injuries, and fatalities involving commercial motor vehicles. If you're using two or more commercial motor vehicles for business, there's almost a 100% chance you'll be required to fill out and keep DVIRs for each of your vehicles.
For a more detailed breakdown of if your vehicle is defined as a CMV and subject to DVIR regulations, visit the FMCSA answers page or view Federal Law 49 CFR for the written regulations.
DVIR Exemptions
There are a few instances where DVIRs are not required, however. DVIR regulations won't apply to the following operators:
Driveaway-towaways
Motor carriers with only one commercial vehicle
Private motor carriers carrying passengers, not as a business
Additionally, the Federal Motor Carrier Safety Administration repealed the requirement for drivers to submit a DVIR if no defects or damages were found in 2014. This means DVIRs aren't required to be submitted to the FMCSA if the vehicle passes the driver's inspection.
The only caveat is that this does not apply to passenger-carrying vehicles. If a driver is driving a commercial motor vehicle with passengers, the driver is required to submit a DVIR whether or not he or she finds any defects or damages.
DVIRs & DOT Roadside Inspections
In addition to the DVIRs that drivers are required to do, the Department of Transportation (DOT) also conducts commercial vehicle inspections following the six-level North American Standard Inspection Program.
Easy-to-record and maintain DVIRs make DOT roadside inspections smoother since drivers should have already inspected their vehicles. This means more passed DOT inspections and safer vehicles. Also, it means fewer out-of-service violations and better CSA scores.
Conducting a regular pre-trip and post-trip inspection can also point to maintenance issues that could become costly if not taken care of quickly.
DVIR Mandated Repairs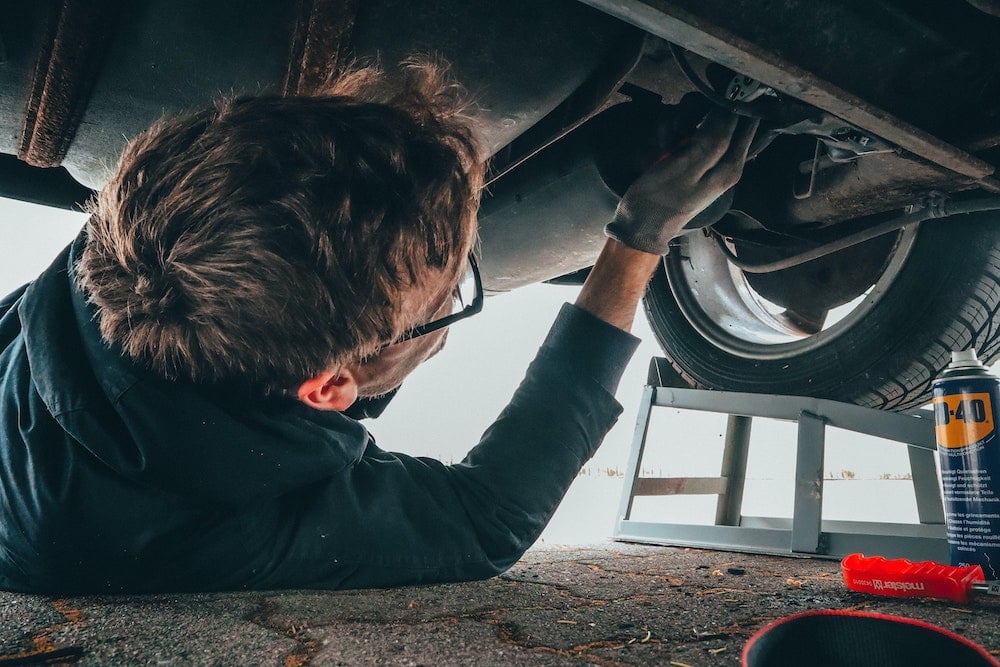 The FMCSA mandates that defects posing an imminent hazard discovered during the inspection process, must be repaired and certified by a mechanic before the vehicle is operated.
This requirement ensures that vehicle drivers diligently identify and report defects, including unsafe or missing equipment, during their daily vehicle inspections. By promptly addressing maintenance issues, drivers and fleet managers can ensure that all vehicles are in safe operating condition.
The mechanic's certification serves as a testament to the proper resolution of vehicle defects, enhancing safety and compliance within the fleet.
Penalties for Not Completing a DVIR
Since DVIRs are required by federal law, there are penalties associated with not following proper DVIR regulations.
This can include fines anywhere from $1,000 – $15,000.
Additionally, if a vehicle is found unsafe, the vehicle could be immediately put out of commission until repaired. Unplanned vehicle losses could lead to a hit in revenue and/or lower CSA scores, so it's important to follow DVIR regulations closely.
In any case, you can guarantee that conducting your pre-trip and post-trip inspections will save you all kinds of headaches like a frequent vehicle violation, fines, and a knock against your carrier's CSA score.
DVIR Record Retention
Each motor carrier is required to maintain a record of every driver's vehicle inspection report for a period of three months from the date of inspection. This includes every pre-trip inspection and every post-trip inspection for every vehicle. No exceptions.
Benefits of an Electronic DVIR
Regular inspections carry countless benefits. Using an electronic or digital DVIR carries even more.
All DVIRs (paper or electronic) can help prevent fines, out-of-service vehicles, failed roadside inspections, and help prevent unsafe operations as well as fatalities involving commercial vehicles.
However, digital DVIRs can dramatically improve efficiency, speed, record keeping, and record submissions.
The DVIR process as part of a truck driver's daily routine not only helps you fulfill your legal requirement with federal safety regulations, but also encourages safe operation, accurate inspection reports, and helps your truck driver remain confident during a roadside inspection.
Last of all, regularly uploading inspection reports helps fleet managers and drivers detect defective and missing parts like a faulty fire extinguisher, bad brakes, or worn-out tires.
Make DVIRs Easier and Stay FMCSA Compliant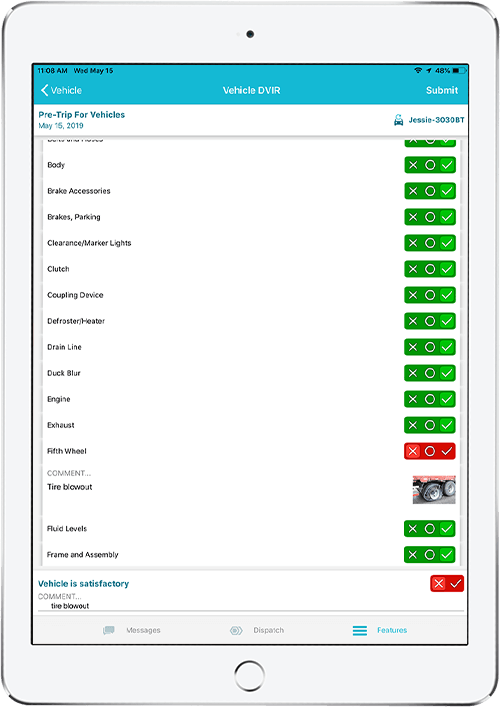 In need of an electronic DVIR solution or looking to automate your fleet's DVIRs?
Forward Thinking System's DVIR solution allows drivers to complete their DVIR digitally with Field Warrior® for iOS, Android, and approved Garmin devices
It's quick, simple, customizable, and FMCSA compliant. Plus, eliminating a written report in favor of electronic inspection opens the door to further DVIR benefits like:
Improving efficiency with electronic data collection
Capturing visual issues or damages
Reduced paperwork
Transferring information quickly
Increasing inspection data visibility
Field Warrior gives you a seamless maintenance workflow that simplifies inspections, improves compliance, and can dramatically reduce the risk of fines. Contact us to get started or learn more by scheduling a demo today.
FAQs
Yes, drivers must report defects to fleet managers or maintenance managers who will then arrange for necessary repairs.
Electronic DVIRs streamline communication, speed up inspection times, provide real-time access to reports, and facilitate automated record storage.
---
Psssst… Want to see how our fleet management software can help your business reduce accidents, improve driver safety, implement route optimization, and solve other top fleet management challenges?
Grab a free demo.
Do it.
Do it now.
Right down here. ⬇️