5G services are beginning to emerge just as major carriers finalize their plans to shut down their 2G and 3G networks. 5G promises to provide cutting-edge service with faster speeds and better connectivity; immensely improving users' day-to-day experience.
It may seem like a good idea to wait for 5G instead of upgrading your 2G/3G devices to LTE now, but you might want to reconsider. Here's why.
First off, what's happening with the 2G/3G shutdowns?
2G and 3G was once cutting-edge technology, but things have changed and carriers need to use their resources to keep up. Carriers are repurposing their technology to provide more efficient LTE data traffic while continuing to develop their LTE and 5G services.
Major carriers, including Verizon, Sprint, T-Mobile and AT&T are shutting down their 2G and 3G networks. When that happens, companies still using older equipment will be left in the dark; stuck with devices like GPS trackers that are no longer able to transmit their location.
If you're still using outdated GPS trackers or any other equipment that only supports 2G or 3G connectivity, those devices will no longer have a network to connect to after the shutdown. It means you will have equipment that has no way of sharing or receiving any data, information, or communications.
Cellular networks are staggering their 2G and 3G sunsetting plans to lessen the impact to customers and to give them time to make the switch to LTE.
Millions of devices will need to be replaced before these shutdowns take effect, including cellphones, GPS asset trackers, MDVRs, and IoT equipment with old routers and modules. Carriers are urging customers to make the switch to LTE as soon as possible to avoid any service disruptions.
What is 4G LTE?
4G LTE connected us to mobile internet in a way we've never experienced before. LTE (Long Term Evolution) is a 4G wireless network that is up to 10 times faster than 3G networks depending on an area's coverage, allowing users to stream, download and share digital content in ways that revolutionized mobile connections.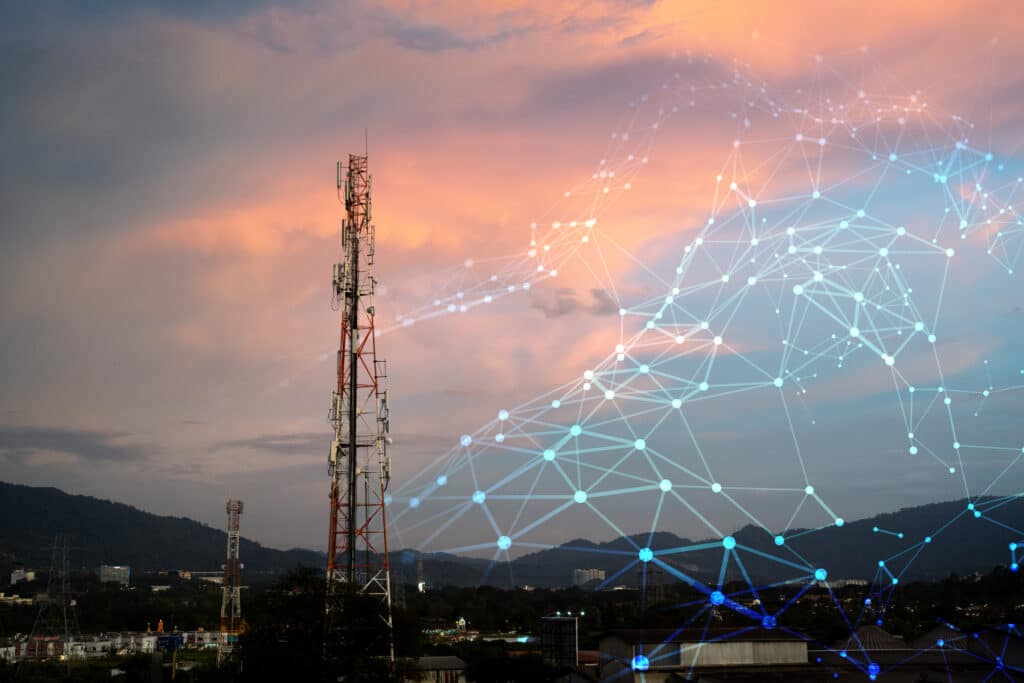 4G LTE-enabled users can use the internet on their mobile devices like they would on a desktop, allowing them to easily connect to social media, live-stream video, monitor remote devices and so much more. The LTE network has turned phones and tablets into mobile work stations and allowed businesses to expand in ways that would have been impossible 10 years ago.
LTE will help with the launch of the 5G network to help keep coverage consistent and reliable.
LTE coverage is based on which carrier someone uses. Each of the four major US carriers use different frequency bands to serve their customers. Currently, Verizon and T-Mobile have the largest channels set aside for their LTE services, ranging from 10MHz to 20MHz.
As technology continues to improve, so do LTE services. LTE Advanced is on the market right now, which promises to deliver true 4G speeds in more regions. LTE will also help with the launch of a 5G network, helping to keep coverage consistent and reliable while carriers work to expand their next generation of mobile connectivity.
What is 5G?
5G is the fifth generation of mobile broadband with significantly faster upload and download speeds, better connectivity to other devices, and vastly improved broadband. It will have massive capacity and performance while providing a more uniform user experience, meaning that users will experience less interruptions or slowdowns as they move around.
5G is expected to be a transformative technology that will redefine almost every industry.
Unlike 4G LTE, 5G will operate on three separate spectrum bands; the low-band, mid-band and high-band spectrum. Each spectrum band provides a different level of connectivity and service depending on that area's network coverage. Experts believe 5G will have 10 Gbps broadband speeds with peaks of 20 Gbps. 5G will be more responsive with lower latency rates. It will be backed up by the expansive 4G LTE network too; helping to provide continuous service as the new technology expands and improves.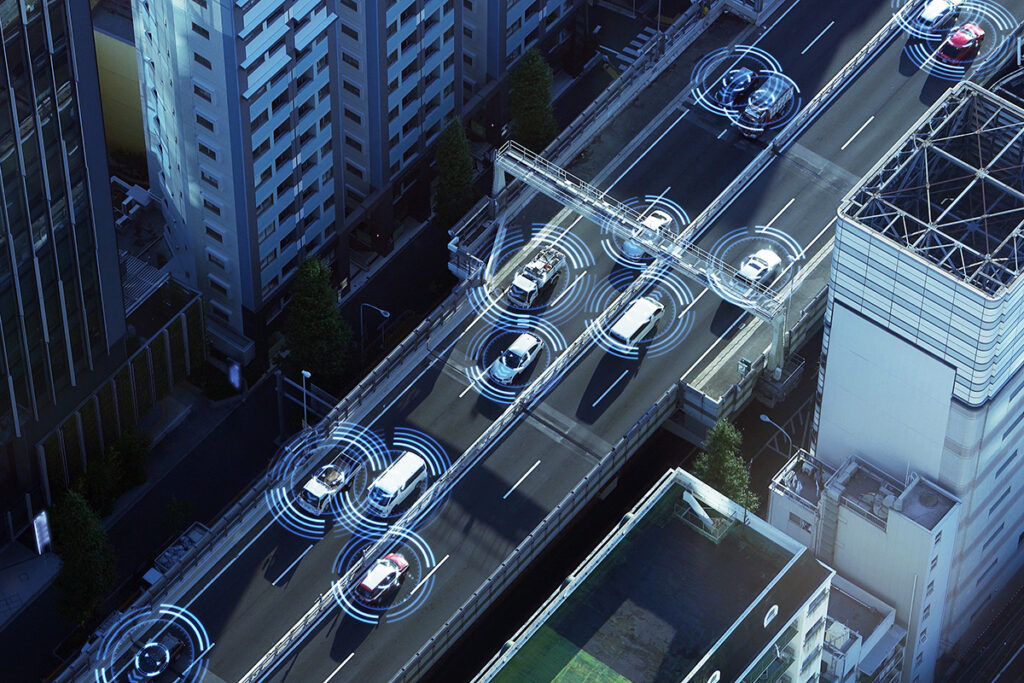 5G is expected to be a transformative technology that will redefine almost every industry including transportation, education, agriculture, retail, medicine, defense and entertainment. A 5G Economy study predicts that by 2035, 5G will support up to $12 trillion worth of goods and services.
With connection speeds up to 20 times faster than 4G, 5G technology goes far beyond cell phones. It will connect self-driving cars. It will enable companies to use delivery drones. It will help police respond to crimes faster. It will connect sensors, thermostats, cameras, and even robots.
5G presents an enormous opportunity for people and businesses alike. It is expected to expand rural America's access to modern technology and connectivity; helping to close the country's digital divide.
When will 5G services be available?
5G services are being developed by all major carriers, and some 5G services are currently being utilized and advertised. For instance, Verizon launched parts of its 5G mobile network in areas of Chicago and Minneapolis. Sprint has also announced it is launching 5G services in some cities. Samsung is releasing its first 5G phone in May, and Apple is looking at releasing a 5G device in 2020.
The initial deployments are focused on mobile broadband to boost capacity while providing a better user experience, like improving download speeds. However, these rollouts are only in select cities, and no one has launched any sort of expansive 5G network. It is expected to be years before 5G will be able to be fully utilized.
Why is it best to switch to LTE now instead of waiting for 5G?
5G services are beginning to emerge and promise to deliver an unparalleled experience. However, industry experts warn that it will be a long time before carriers are able to fully deliver on 5G's promised capabilities.
While many companies are beginning to launch their 5G services, these are limited releases. It will be years before expansive 5G networks are available. Carriers will have to update their expansive infrastructure systems in order to accommodate the new technology and all the new services it will support.
They will also have to upgrade all their equipment on the market to support 5G. While they are advertising some phones, it will be a long time before all their IoT devices, sensors and routers are 5G-compatiable.
4G LTE is becoming the default equipment setup for manufacturers. The LTE network provides reliable, high-speed coverage across the country. The 4G LTE network will also provide the backbone for 5G services while carriers work to fully develop the next generation of mobile connectivity. That means 4G LTE GPS trackers and other LTE devices will be viable for years to come; even after 5G networks are fully operational.
Avoid the Rush by Switching Now
Don't wait until the 2G/3G sunsetting dates are here. Upgrade your old 2G/3G equipment to LTE-capable devices now and make sure you're prepared for the upcoming shutdowns instead of rushing through the process at the last minute. The sooner you replace your old devices, the sooner you'll be enjoying the benefits that come with using a faster, more reliable, nationwide network.