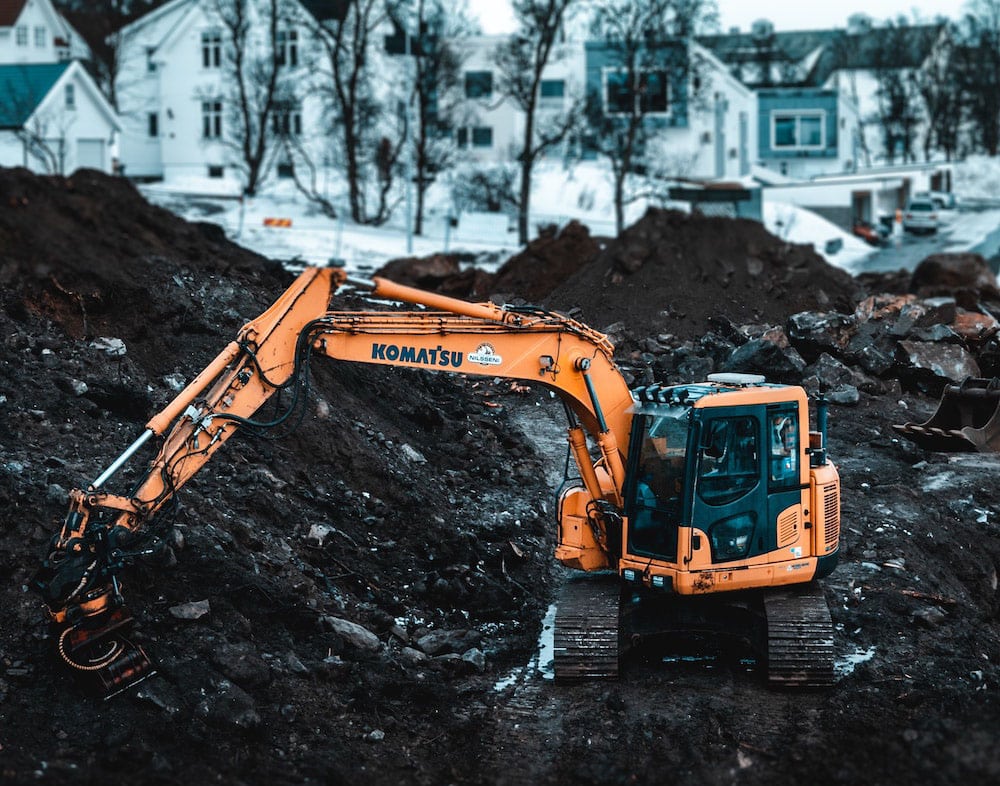 In the construction industry, asset tracking can provide you with major benefits.
Overseeing fleet vehicles, construction equipment, and heavy machinery is a daily task in construction management. And one of the most effective ways to handle these operations is through construction equipment tracking.
In this article, we'll discuss what asset tracking is, its benefits for construction management professionals, and highlight how to choose the best asset tracking system for your business.
Let's get started.
What are Assets?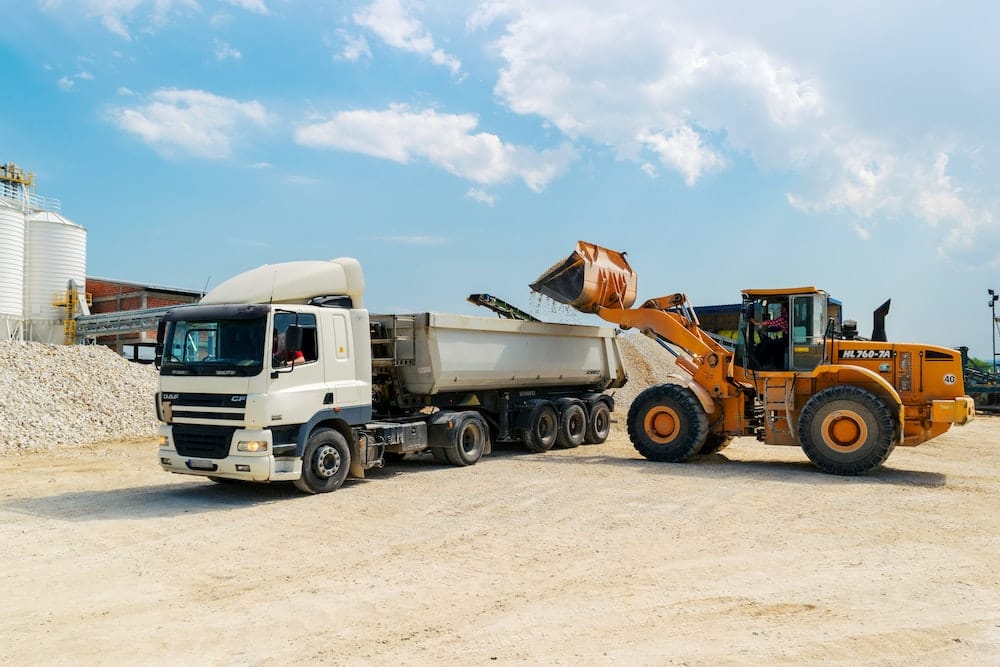 When you consider what brings value to your company, the first thing that comes to mind are the tools required to complete a project.
This might include specialized construction equipment, on-site trailers, vehicles, electronics, and even smaller equipment like hand-held tools.
These are assets because they're an investment and an integral part of your business.
Protecting and optimizing those investments is a key factor in growing your business. This is where asset tracking comes in.
What is Asset Tracking?
Asset tracking tells us the when, where, and how of company assets:
When they're being used
Where your assets are located
How they're being used
Asset trackers rely on GPS tracking data to give you real-time intel on the location, usage, and history of any specific resource you have tagged.
Why is Asset Tracking Important?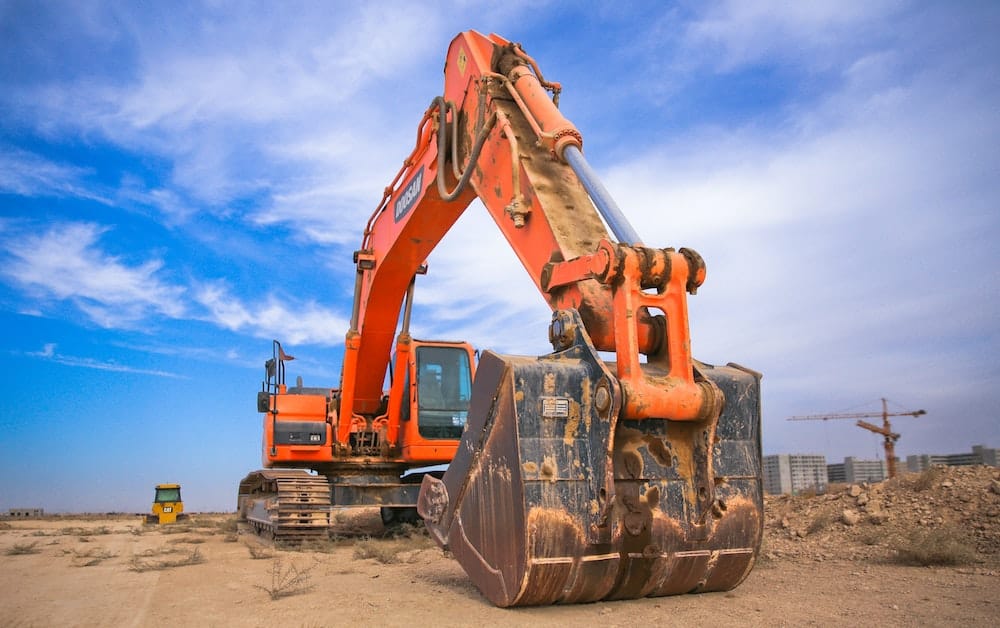 By implementing asset tracking, you're protecting the investment in your construction company's heavy equipment, tools, and other physical assets. You're also saving valuable time.
Additionally, you're receiving valuable insight into your business's performance and how your company's assets are being utilized across different construction projects.
Construction asset tracking can give you a better understanding of how to control your operations and maximize each asset for peak efficiency and usage.
Put simply, asset tracking can help further grow your business and streamline your management process.
8 Benefits of Using Asset Tracking for Construction Companies
Below we've compiled our list of eight benefits that asset tracking can provide for construction businesses.
1.  Instant Location of Assets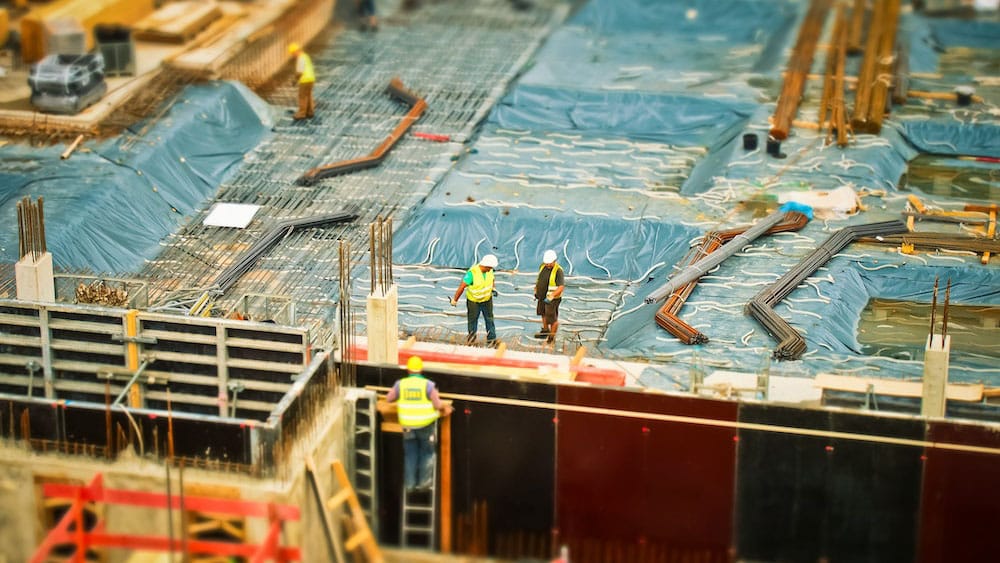 Misplaced tools are a massive frustration for both management and field workers of construction companies. A misplaced asset can cause significant delays and cost your business money.
But with equipment tracking, these incidents can be eliminated entirely, saving you and your employees valuable time. It's much easier to keep track of the equipment being used when you can see exactly where the asset is at any time.
2.   Staying Ahead of Maintenance
Usage frequency data from asset trackers can take your maintenance planning to the next level.
This valuable data helps to give you an indication of when your construction assets are ready for their next tune-up. As a result, you can begin to see a clearer pattern of when your construction equipment needs routine maintenance and when it needs to be replaced.
Say goodbye to having essential equipment break down during a big construction project. Say hello to an optimized maintenance schedule to keep your operations running smoothly.
3.   Maintaining Accurate Data and Up-to-Date Records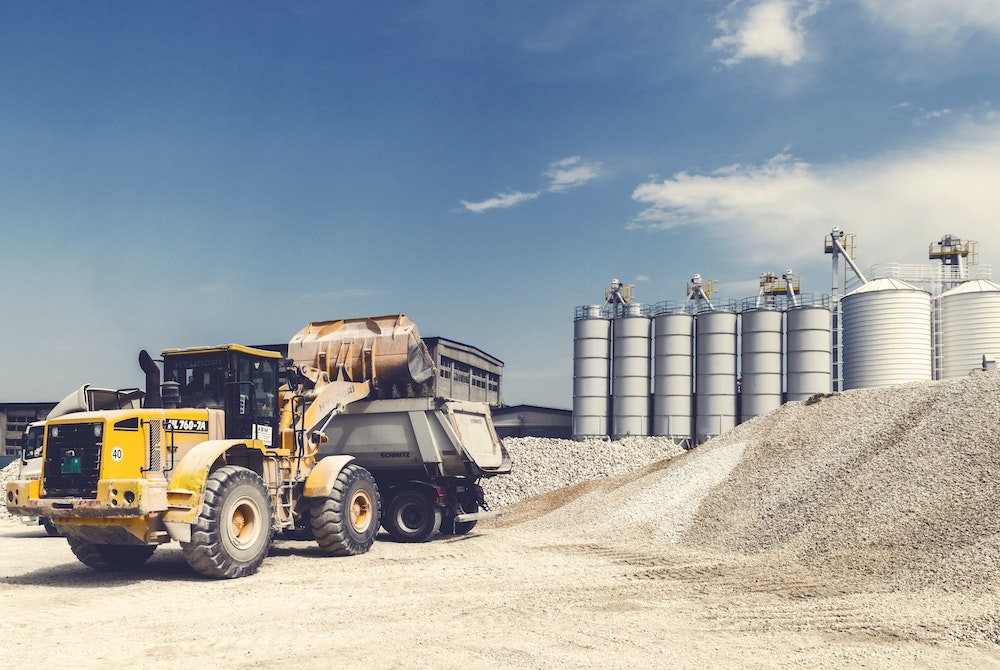 Asset tracking improves your ability to gather critical equipment data for better-informed decisions.
Knowing where your assets are used most, which are missing, and which assets are commonly grouped together, you can generate useful asset reports. These records and reports can improve decision-making for replacing assets, government reporting, avoiding downtime and delays, and more.
Lastly, we recommend utilizing a digital asset management solution to help keep your data organized and make report generation easier.
4.   Improving Asset Utilization
Workplace productivity can take enormous strides by improving asset utilization. With asset trackers in place for your construction equipment, can get a better picture of which equipment is being used most and which are under-utilized.
With this usage data, you can optimize your strategy for maximum equipment use.
5.   Creating Precise Cost Projections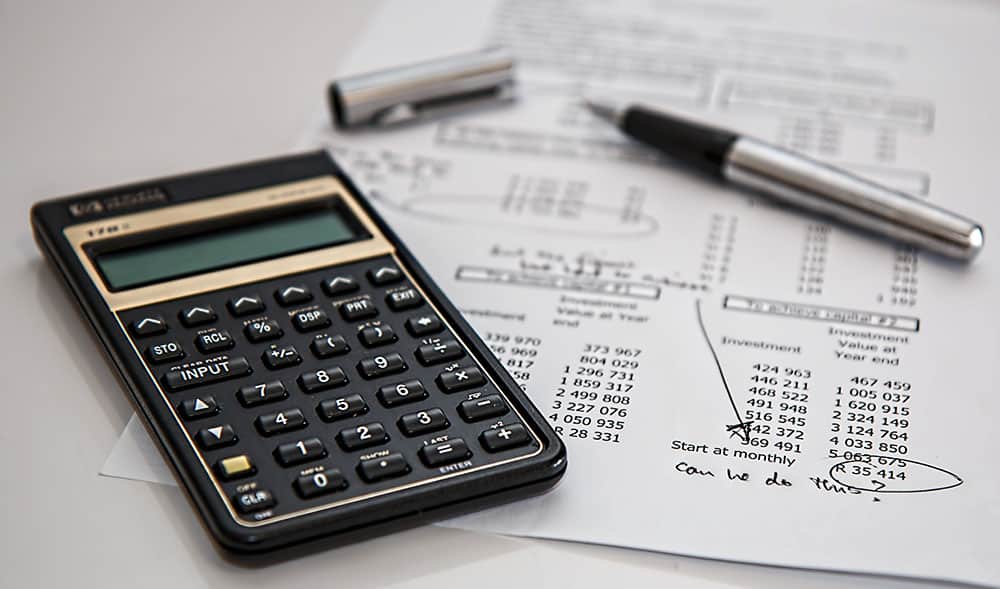 When each construction project is completed, you can review the data gathered from asset trackers to better understand the asset costs involved at each stage.
How many assets were needed, and for how long?
Were maintenance or repair costs necessary?
How long did it take for equipment to travel from site to site?
Will you need to invest in additional equipment in the future?
6.   Keeping Your Investments Safe
One of the biggest challenges facing construction sites is theft. Asset tracking can help you reduce theft and prevent unauthorized use since it allows machinery, vehicles, and equipment to be tagged and monitored. 
There are several ways asset trackers can you help you with this:
Receive instant alerts when vehicles enter unauthorized areas
Get messages for when a vehicle is outside the normal hours of operation
Quickly locate missing or stolen assets
7.   Understanding and Predicting Construction Equipment Lifecycle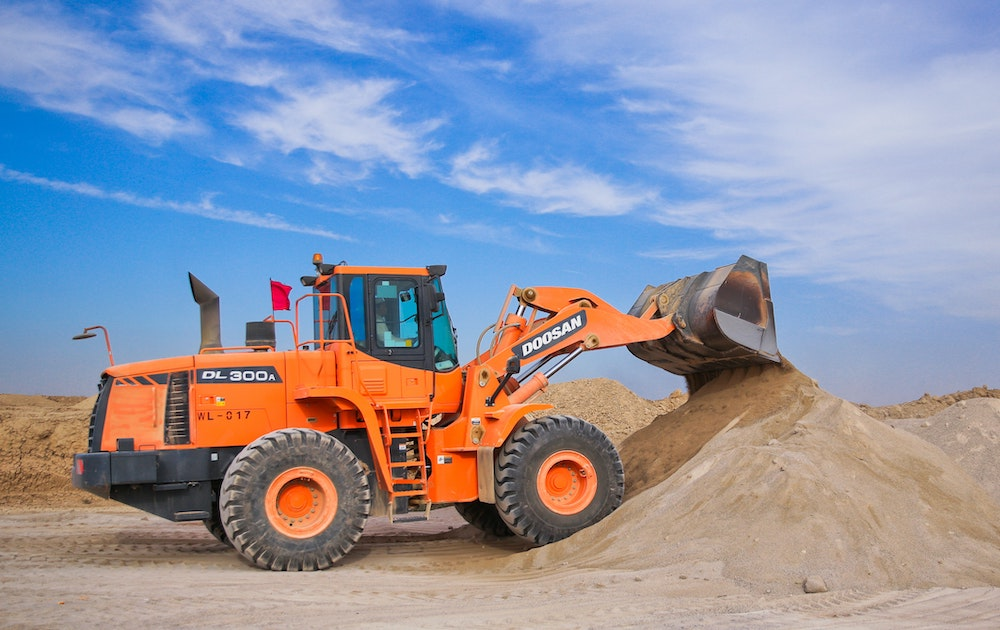 If you maintain accurate asset usage data over its lifetime, you can better predict the lifecycle of your construction equipment.
Once you know the lifecycle of your assets, you can better avoid delays in your projects. Furthermore, you can decrease the number of equipment breakdowns with preventive maintenance, allowing construction projects to be fulfilled in a timely manner.
8.   Improving Decision-Making
All in all, asset tracking can help you become a more effective and efficient leader. By collecting and organizing relevant data, you can use this information to take your business to the next level.
You have a better understanding of when tools need to be sent to other construction sites and make informed decisions on under-utilized assets.
What to Consider When Choosing an Asset Tracker
At the very minimum, your asset tracker should come with built-in, real-time GPS tracking capabilities. But there are other factors you should consider when choosing your next asset tracking software:
What are the tracking intervals? This can range from every minute to once a day. Deciding how frequently you wish to receive a location ping will help you narrow down your choice of asset tracker.
Do you need a waterproof asset tracker? If you're tracking an asset that will brave the elements, you will also want to factor in its weatherproofing. Determine if you'll need a waterproof or dustproof tracker or if no protection is needed.
What is the power source? Is your asset tracker battery or solar-powered? Certain trackers are referred to as "slap-and-track" devices, meaning they possess an internal battery (battery lifespans vary widely) and need only to be set to the asset. Other trackers are hardwired to an external (ex., vehicle) battery.
What to Look for in Construction Asset Management Software
Now that you know the importance and benefits behind asset tracking, the next step is to ask yourself these questions to help you choose the best software for your company's needs.
Does It support real-time tracking? The main point of asset tracking is knowing where your company's valuables are at all times. So, software that has the ability to give you real-time data should be an important factor.
How easy is it to use? Choosing the best asset tracking software for your team can include factoring in training required to use the system. How long does training take? Is it easy to use?
Does It Contain Custom Reporting? A crucial feature of asset tracking softwares are custom reports that you can tailor to the needs of your business. Whether for taxes or compliance, you'll want to have customizable reports.
Making the Most Out of Construction Asset Management With FTS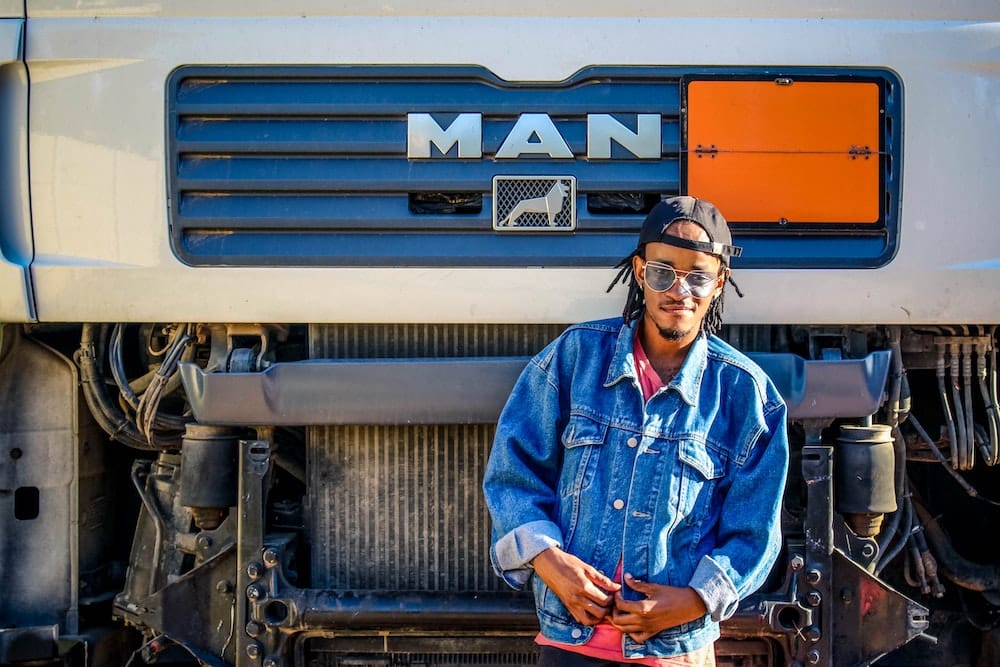 Fleet vehicles and heavy machinery make up a major part of construction and are essential to keeping your business running smoothly.
Let's protect those investments with asset trackers. With valuable location data providing real-time insights at your fingertips, you can easily bring your construction management to the next level.
Here at Forward Thinking Systems, we are committed to helping you optimize your construction business with asset trackers, software, and more.
FAQs
Asset tracking in construction is knowing where your equipment, machinery, employees, heavy-duty trailers, tools, and vehicles are located as they move from construction site to site.
A solid construction asset tracking system helps you to understand your business's operations and streamline the maintenance, disposal, and upgrading of your fleet to ensure peak performance.
There are many reasons why construction managers use asset trackers:
Monitoring equipment location and transport to and from job sites
Knowing which employees are using which equipment
Reducing lost and stolen equipment
Keeping the whole team productive and organized
Insights into asset data
You can easily keep track of equipment by using asset trackers and a compatible asset tracking system. These can provide real-time data on where your assets are located as well as how and when they're being used.
Invest in construction asset management software that will keep your data in a central location, generate custom reports, provide alerts for unauthorized use, and maintenance reminders.
---
Psssst… Want to see how our construction asset management software and asset trackers can help your construction company never lose another piece of heavy equipment again?
Grab a free demo.
Do it.
Do it now.
Right down here. ⬇️