With more than 600,000 vehicles, the United States government owns the largest civilian fleet in the world. Along with managing such a large number of vehicles, government professionals are faced with operational challenges, while also juggling tasks such as keeping fuel and maintenance costs in check, overseeing the safety of all staff, and ensuring compliance needs.
New and advancing telematics solutions are providing much relief to government entities, giving fleet managers access to real-time data insights on their vehicles and drivers, and so much more.
Adhering to a Budget
Government fleets operate on few budget dollars, so it is important to track where money is being spent, as well as to make sure that each dollar is being used as efficiently as possible. Fleet managers can better balance their budgets with integrated fleet management tools, giving them direct insight into each minute their vehicles are idling, how much fuel was used, and every extra mile that was driven while on the job. Fleet tracking technology allows for more money-saving opportunities by providing managers with a way to pay attention to their drivers' unsafe driving habits that can potentially cause accidents or waste fuel, such as harsh braking, distracted driving, speeding, and more.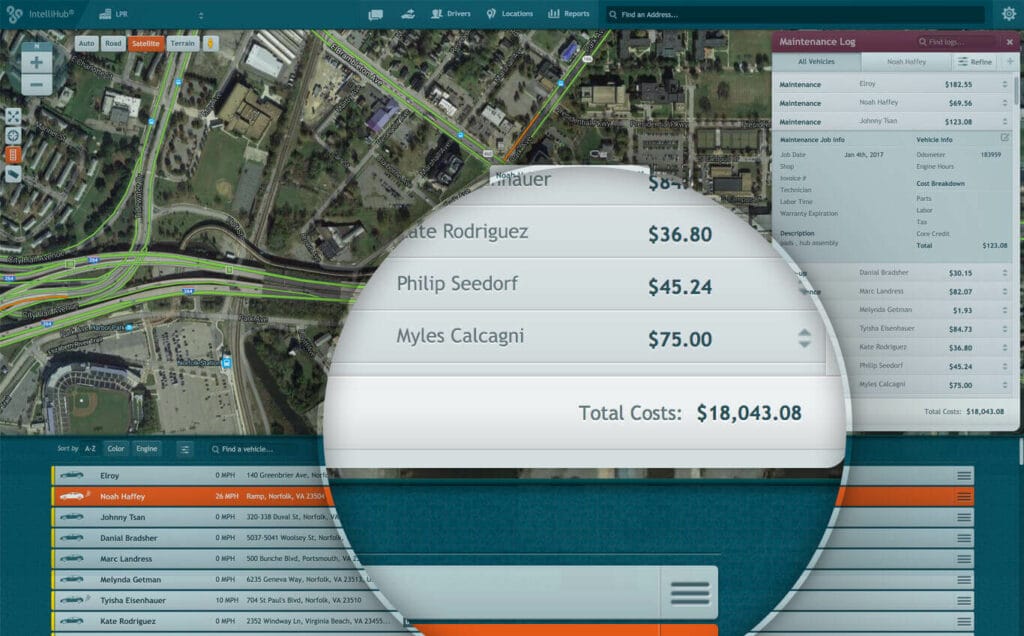 Vehicle Replacement and Maintenance
One of the biggest challenges that government fleets face is having to replace their vehicles before the end of their useful life plan. This often happens when fleet managers do not have access to insights about their vehicles' utilization. With real-time fleet management software, managers can see when vehicles are using more fuel idling than they should for mileage, creating more depletion than the odometer indicates and causing the vehicle to need replacement before its prescribed mileage.
With IntelliHub®, fleet managers can track, manage, and analyze every aspect of their fleet, making it easier to identify the ways they can reduce fuel use, as well as how they can prolong the life of their vehicles and maintain them more effectively.
It is important that government fleets have a maintenance program in place that will help manage expenses, prevent downtown, and extend the lifespan of assets. With DVIR automation and maintenance reminders, each vehicle will stay up-to-date on its maintenance and receive the attention it needs on a regular basis. Fleet maintenance tracking software will lower the overall costs per mile and keep government vehicles running more efficiently for longer, improving overall workflow.
Conformance to Driver Safety Policies
When it comes to driver safety policies, most drivers are given a long and exhaustive driver policy manual with all of the basics- don't speed, don't text and drive, don't go anywhere illegal in a work vehicle, and so on. But how do fleet managers really know that drivers are adhering to the rule book? With an integrated fleet vehicle camera system, within minutes managers can review any incident where unsafe driving behavior was detected, as well as see how fast the driver was going, if the driver was fatigued or distracted, and more.
FleetCam® not only gives managers eyes on their fleets at all times, but provides them with insight into recurring problems that their drivers are having on the road, allowing them to designate Driver Behavior Coaches in order to inform drivers about where they can improve, and rewarding those who do.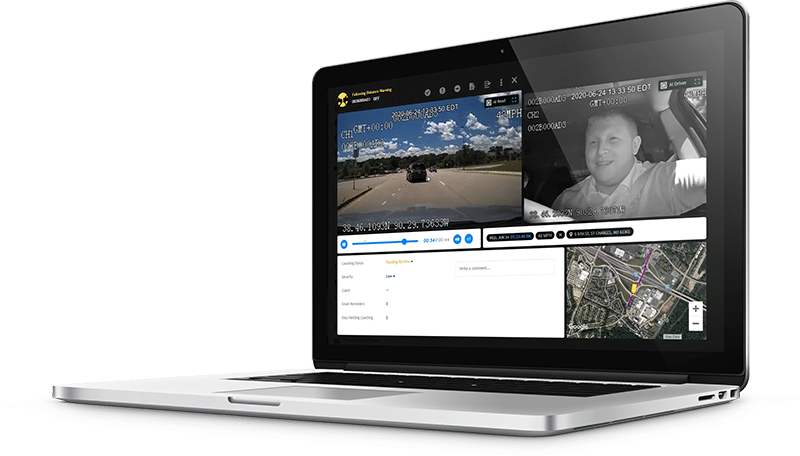 Managing a Fleet Doesn't Have to Be Difficult
Government officials who are managing public fleets often have their hands full, but with the right fleet management technology, their jobs can become much easier. Looking to let telematics take control and help you streamline vital operations and procedures? Contact us so that we can provide you with the right solutions for your fleet.