Fleet risk management, insurance costs, and driver safety are all major challenges facing the industry today. In 2019, businesses lost over $72 Billion in accidents. And 48% of crashes could have been prevented or mitigated by a single ADAS feature.
By the end of this article, you'll have several effective ways to combat risks, excessive costs, and other fleet insurance hurdles head-on.
This is part three in our three-part series addressing common fleet management challenges. If you haven't read Part One or Part Two, be sure to check them out also.
Let's dive in.
1) Navigating Fleet Insurance Coverage for Your Fleet Vehicles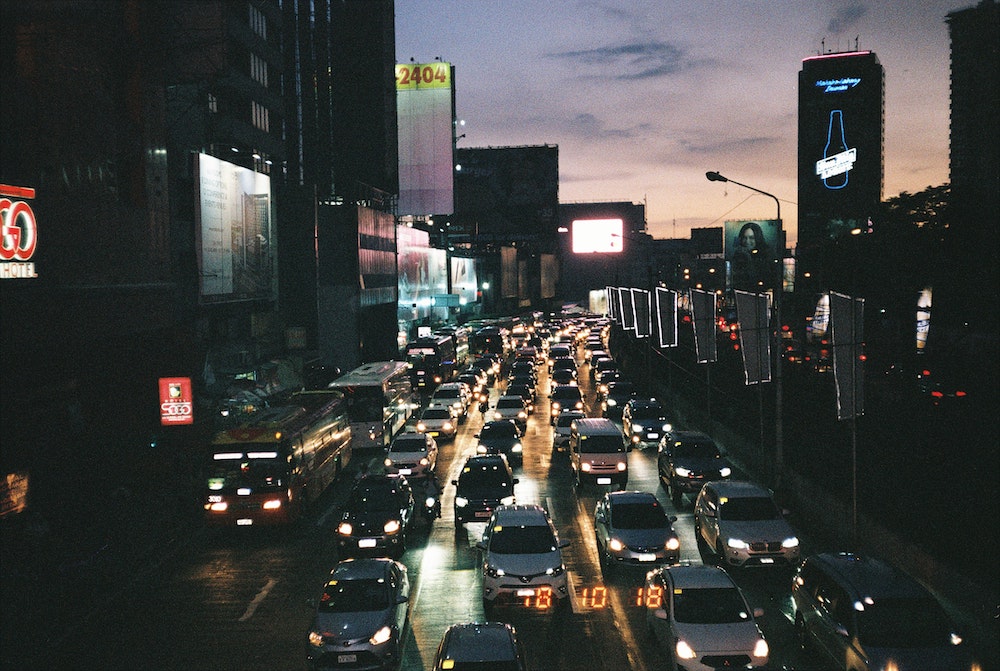 Reevaluating Your Fleet Insurance Policy & Strategy
You're probably overpaying on insurance coverage for your fleet.
A good rule of thumb is to reevaluate your policy every 6 months or at the end of each term and compare it to rates from other providers. But determining exactly what kind of coverage best protects your business and saves you money is no easy task.
Fleet managers should strongly consider working with a broker or specialist to help navigate the fleet insurance landscape to find coverage tailored to the fleet's specific needs.
By doing so, you can gain insight into how fleet insurance premiums are determined and ultimately take advantage of those practices to save money.
Consider this advice from Ryan Hanley, President of insurance brokerage Rogue Risk based in Troy, NY…
"That's the deal with telematics, it kinda forces you to be a good, safe, consistent driver… I highly recommend that you use them. If you want your rates to come down, telematics, in conjunction with safe, consistent driving, will reduce your rates."
Basically, if you're not using telematics, dash cams, driver training, etc., you are severely limiting your ability to negotiate lower insurance costs.
Quick Tips for Lowering Fleet Insurance Costs
Invest in technology: By adding safety features like automated coaching systems, *ADAS, and DMS, transportation businesses can improve safety, monitor driver behavior, and reduce the risk of accidents- All of which insurers like to see when granting lower fleet insurance premiums.

*Driver error was found to be the critical factor in 97% of crashes. And automatic emergency braking (AEB)- a common ADAS feature- could have prevented or reduced the severity of 48% of those crashes. ADAS is simply a must-have for any fleet manager who takes safety seriously.
Regularly shop around for fleet insurance providers: Insurance providers will offer different rates and are competing for your business. If you run a safe operation, it's important to compare quotes at least every 6 months from several providers to secure the best rates on a regular basis.
Increase deductibles: This may be obvious to most, but raising the deductible on insurance policies can help reduce the monthly cost of fleet insurance. Again, if you run a very safe operation (drivers are well-trained, monitoring devices are in use, and vehicles are equipped with ADAS & DMS features or tools), increasing your deductible becomes significantly less risky financially. But be warned; you will pay more out-of-pocket if an accident occurs.
Implement a real safety culture: Fleet insurance providers may offer discounts to businesses with safety programs in place, as they're considered less risky to insure. Safety programs could include regular vehicle maintenance, driver training, safety course certificate programs, driver monitoring tools, and clearly defined safety protocols.
Hire drivers with a good driving record: Fleet insurance providers consider the driving record of a transportation business when setting rates. To maintain lower rates, it is important to ensure drivers maintain a clean driving record and are properly licensed. Use the FMCSA's PSP program to screen drivers before adding them to your team.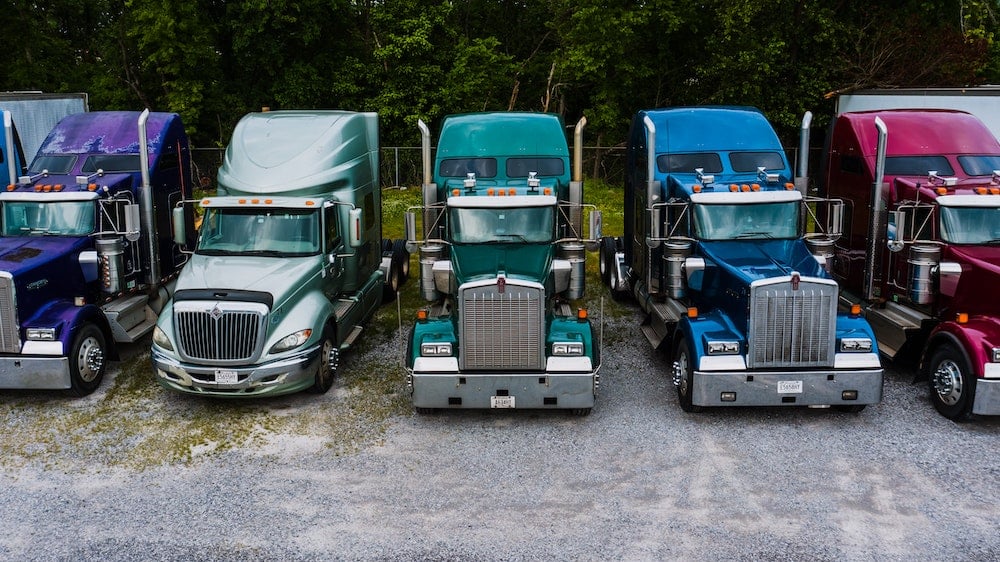 Insurance Broker vs Insurance Agent
You might also have questions about the difference between an insurance agent and a broker.
In short, an insurance agent works for a single insurance agency such as GEICO or Progressive.
On the other hand, a broker is hired by the individual or business seeking insurance. The broker attains quotes from multiple agencies to get the best rate for the business or individual.
Best Agencies for Commercial Fleet Insurance
If you do opt to look into policies yourself, you'll find great coverage with any of these fleet insurers, according to Investopedia:
We like this list as well, but again, get multiple quotes.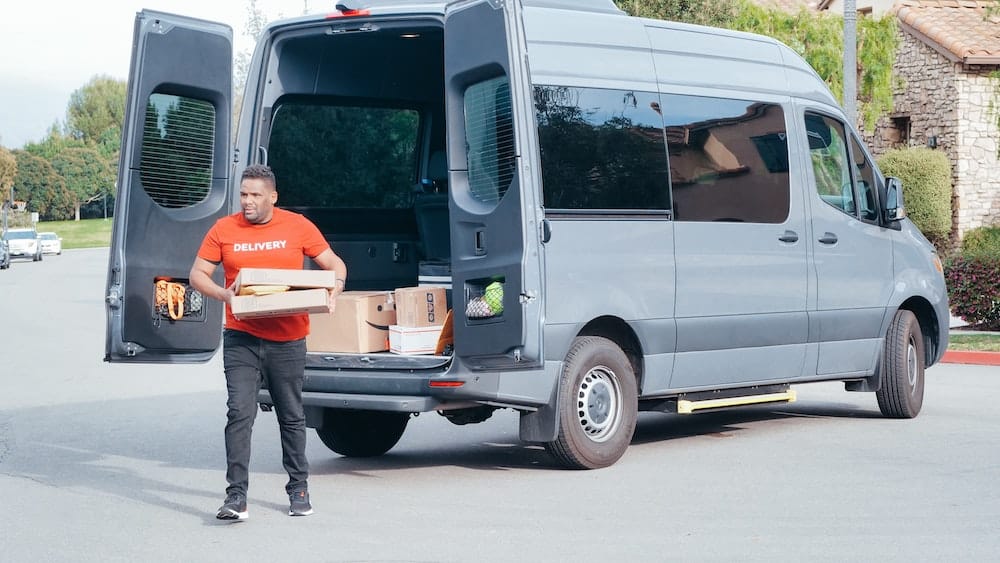 Fleet Insurance Comparisons for Passenger Cars, Cargo Vans, and Trucks
Coverage
Passenger car insurance policies typically include liability coverage for bodily injury and property damage, as well as optional coverages like collision and comprehensive coverage.
Cargo van insurance policies often include similar coverage, but may also include coverage for goods in transit.
Semi-truck insurance policies should include liability coverage, cargo coverage, and physical damage coverage for the truck itself.
Premiums
Premiums for passenger car insurance policies are generally lower than those for cargo van and semi-truck insurance policies. This is because passenger cars are less expensive to repair or replace than cargo vans and semi-trucks.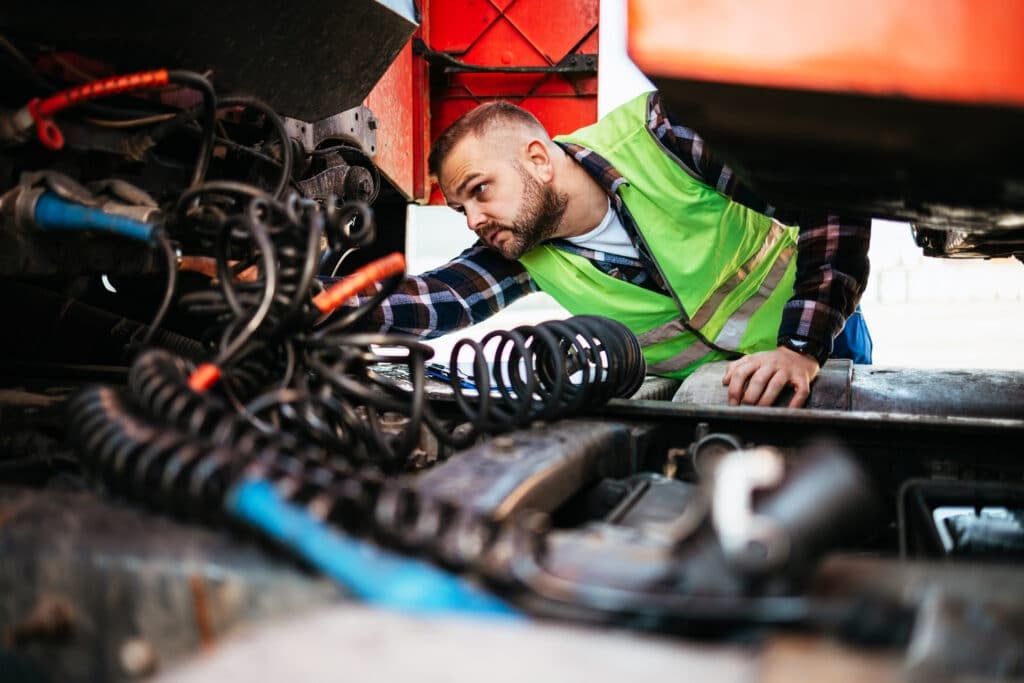 Risk
Cargo van and semi-truck insurance policies are designed to protect against the unique risks associated with commercial vehicles. These risks need to include business risks like property damage, environmental mishaps, liability for goods in transit, personal injury, and collisions that may occur while transporting.
Passenger car insurance policies are designed to protect against the risks associated with personal use of a vehicle, such as crashes that occur while commuting to work, running errands, or transporting individuals.
Requirements
The requirements for passenger car insurance policies are typically set by state laws, while the requirements for cargo van and semi-truck insurance policies are set by federal regulations.

For example, semi-trucks operating across state lines must carry insurance standards set by the Federal Motor Carrier Safety Administration (FMCSA).
2) Fleet Risk Management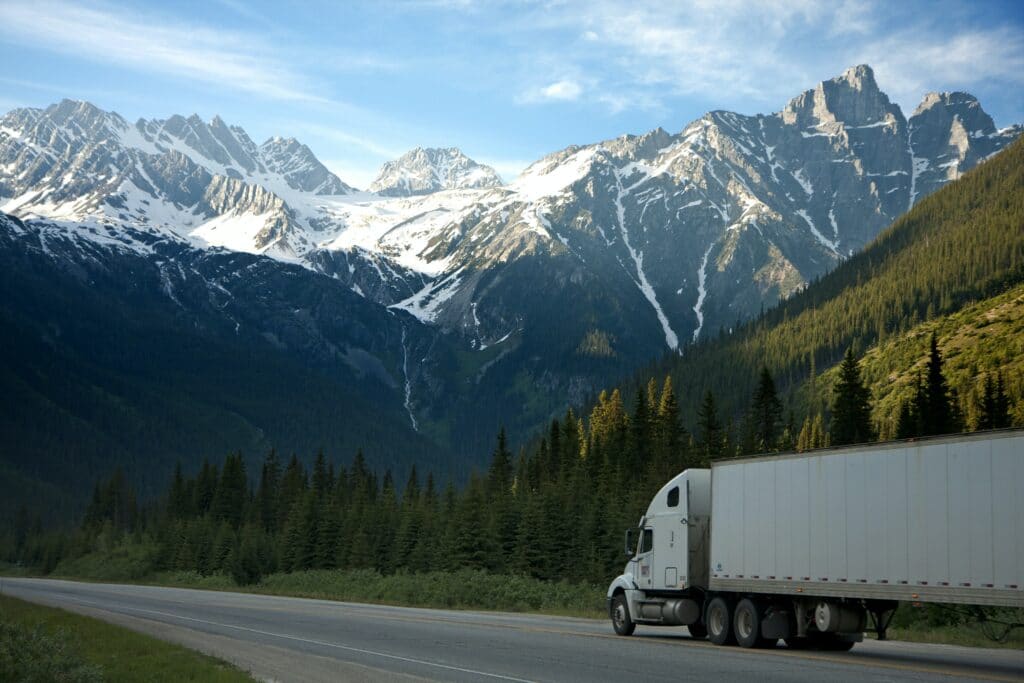 Reducing the Risk of Accidents through Driver Training and Vehicle Safety Features
Accidents are a major risk for fleets, and they can lead to extreme consequences in terms of repair costs, lost productivity, and potential legal liabilities.
According to NETS, "In 2019, U.S. traffic crashes cost employers $72.2 billion,"
There are nuclear verdicts being awarded every year. Insurance companies are very aware of this and it's getting harder and harder to have more than a handful look at our fleet every year. We've had cameras put in every truck to monitor driving habits, and have had to be very consistent with addressing issues. In this day, juries are siding with attorneys that trucking companies are not doing enough, so we've really had to increase how much we monitor these habits, which many drivers do not like.

Spencer Linn, VP, East-West Inc.
Fleet managers can implement driver training programs, invest in vehicles with safety features such as stability control or automatic emergency braking, add AI-assisted alert systems, and regularly conduct inspections to reduce the risk in their fleet operations.
Looking for somewhere to start with driver safety?
We recommend having your drivers complete a safety course like this one from the National Safety Council and adding real-time driver safety tools like DriveShield to your fleet.
Again, ADAS and DMS features should also become a priority for fleet managers when purchasing their fleet vehicles moving forward.
Taking steps like these can give you a leverage point in negotiating insurance discounts on top of promoting a safe driving culture. Furthermore, you can improve or protect your reputation and decrease the likelihood of a financial disaster, legal issues, or a drop in your CSA scores resulting from an accident.
Driver behavior monitoring and intervention programs
Drivers are the front-line soldiers of any fleet safety plan.
At the end of the day, your fleet is only as safe as your drivers are in practice.
One way fleet management can reduce distracted driving, speeding, and other safety issues is to utilize driver monitoring devices and intervention systems.
Businesses can tangibly do this with self-coaching software, in-cab cameras, and score cards.
Many top fleet managers use scorecards and reward systems to incentivize safe driving and mitigate risk.
If you're thinking of adding this to your strategy, go with rewards like cash bonuses or universal gift cards. And trust us on this; your team isn't looking for a pizza party or company swag.
They're trying to pay bills and earn a living.
Thank your drivers, and your drivers will thank you with improved performance.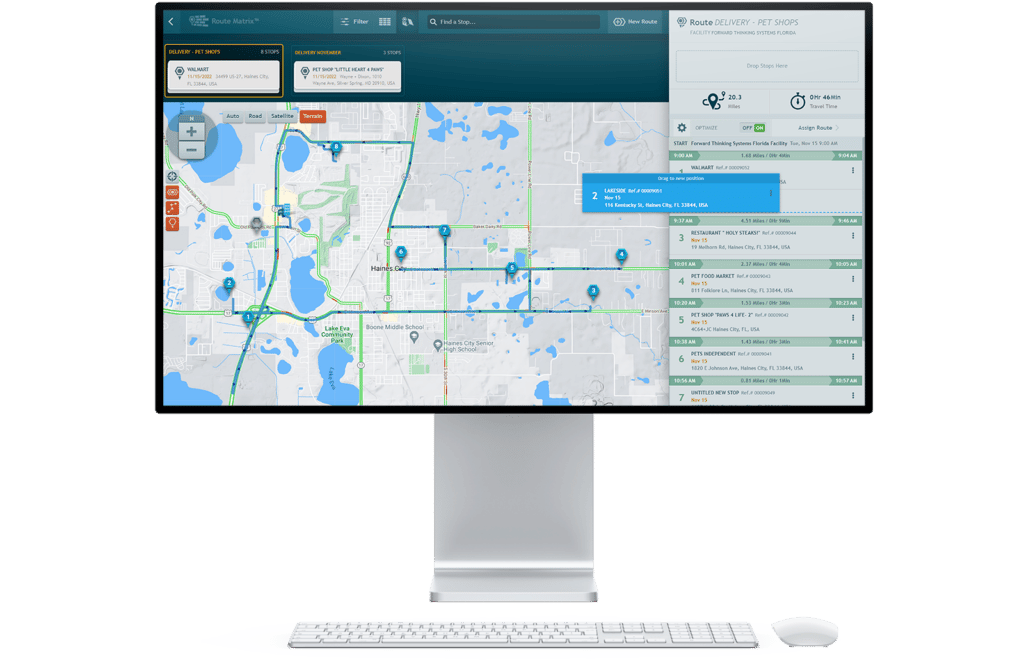 Preventing Theft and Damage through Security Measures and Tracking Devices
Theft and damage are also major fleet risks, and they can be difficult to prevent. According to Heavy Duty Trucking, there were 870 cargo thefts in America in 2020, up 23% from 2019. While theft is not overly common, consider that a single incident can easily result in well over $100,000 in lost product or revenue.
To reduce the risk of theft and damage, fleets can utilize security measures such as locks, alarms, cameras, and vehicle or asset tracking devices.
Summary
At the end of the day, you want to take as many precautions as you can and get ahead of potential risks. Do this, and your business will thrive.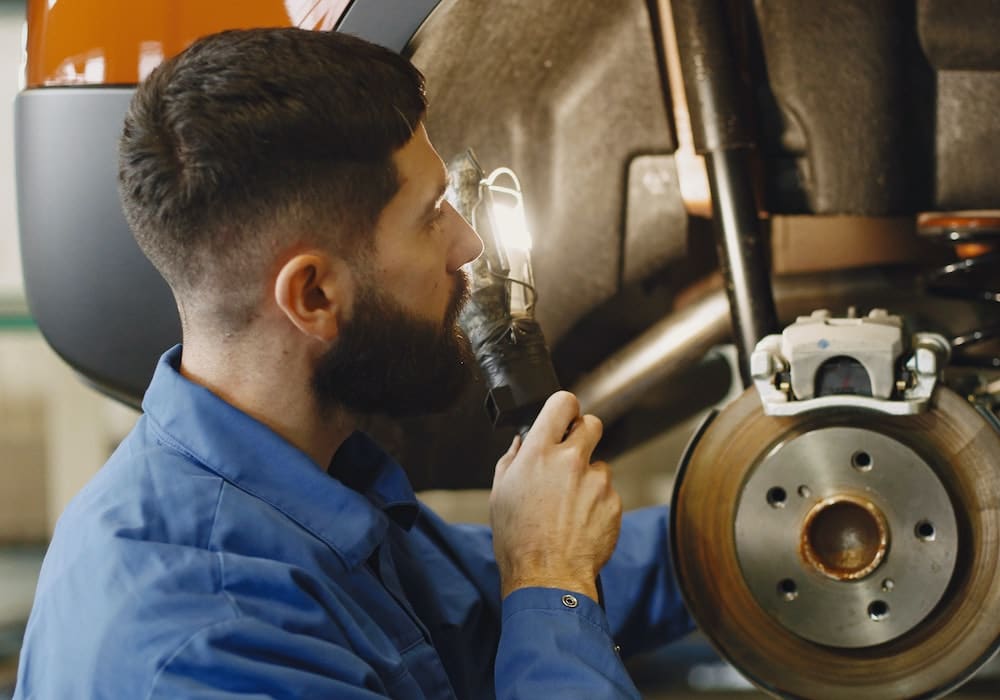 FAQs
Determine if all involved parties are safe and that authorities have been called.
Instruct your driver to take multiple photos of the accident.
Gather as much information as possible.
Find out if the company will be liable.
Contact your attorney.
Notify your insurance provider.
Have all of your drivers complete reputable safety courses.
Pre-screen for safe drivers with PSP.
Monitor your drivers with in-cab dash cameras.
Purchase vehicles with advanced safety features.
Analyze your current policy, shop around, and work with a broker.
Define factors such as the size of your fleet, the type of vehicles you have, and the specific risks associated with your fleet operations. It is essential to assess your fleet's needs and potential liabilities accurately to determine the appropriate coverage limits for your business.
Working with an experienced insurance broker is the best way to do this as they'll possess valuable insight from similar fleets and deep insurance industry knowledge. They can help you select the right types of coverage, such as liability, full collision coverage, comprehensive, or uninsured/underinsured motorist coverage, based on your specific needs.
---
Psssst… Want to see how our fleet management solutions can help your company cut costs, improve driver safety, automate driver coaching, lower fleet risks, and improve your chances at getting a lower fleet insurance policy?
Grab a free demo.
Do it.
Do it now.
Right down here. ⬇️
<< Fleet Management Challenges Part One — < Fleet Management Challenges Part Two