Fleet management challenges only get more difficult with compliance standards. In this post, we'll tackle those issues as well as give you our favorite sources to monitor industry trends, show you how to improve emissions on existing vehicles, and how to decrease crash rates by up to 20%.
This is part two in our multi-part series addressing common fleet management challenges. If you haven't read Part One, be sure to check it out along with Part Three. We've done a lot of the heavy lifting for you to help fast-track your solutions to these challenges with valuable insights and tips.
Let's dive in.
1) Navigating Regulatory Compliance in the Fleet Industry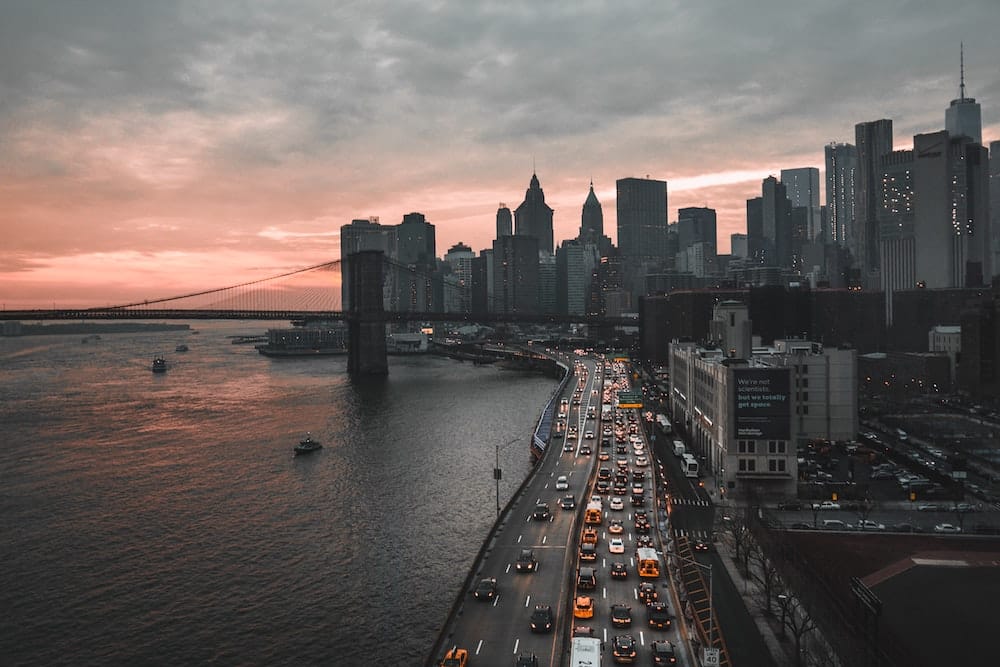 Staying Up-to-Date with the Latest Regulations
A fleet manager must ensure that their vehicles, drivers, and fleet operations meet all relevant regulatory statutes. But, this can be a serious challenge with constantly changing rules.
To stay up-to-date, we recommend fleet managers subscribe to industry publications (more on that later) and sign up for regulatory body newsletters and alerts from organizations like the CVSA, IFTA, NHTSA, and FMCSA.
By signing up, you'll get alerted to important industry changes and avoid potentially troublesome times with enforcement.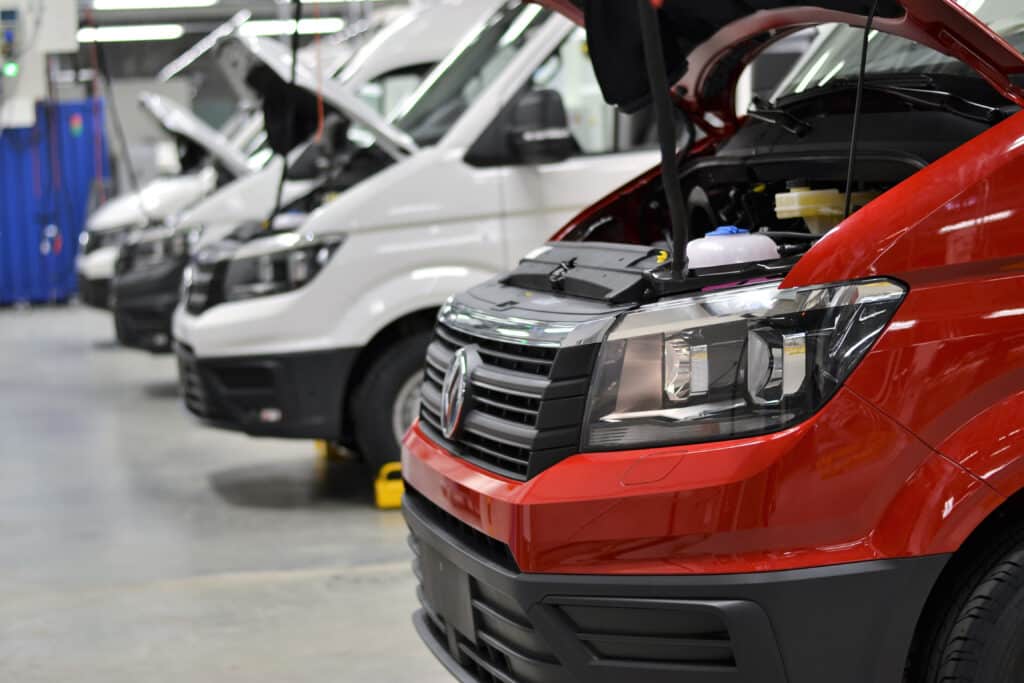 Upgrading to Meet Changing Emissions Standards
Many fleets find meeting ever-changing emissions standards to be a serious challenge.
One often overlooked option to ease this burden is to upgrade parts rather than replace an entire engine or vehicle. But make sure those upgrade parts actually beat the emissions standards you're attempting to pass.
You can stay compliant and increase the lifespan of your vehicles by replacing or investing in upgrade parts such as air filters, turbos, catalytic converters, EGR modules, exhaust pipes, or diesel particulate filters (DPFs) from trustworthy companies like BorgWarner.
Additionally, clean your DPFs…
And other emissions equipment for that matter.
There are plenty of aftermarket solvents that help remove gunk and keep your engine breathing freely. This is an easy way to save tons of money and greatly improve your emissions performance. Just be careful to understand the warranty repercussions you may face by cleaning DPFs and other parts yourself.
Keeping CSA Scores Healthy
One of the best ways to keep your CSA scores healthy is to have good people on your team. You can teach drivers safe practices, but you can't teach them to care.
The easiest way to find drivers that care is to use the FMCSA's Pre-Employment Screening Program (PSP).
As we touched on in our 'CSA Scores: How to Understand and Improve Them' article…
"Carriers using PSP have decreased their crash rates an average of 8% and driver out-of-service (OOS) rates by 17.2%, according to a PSP safety analysis. In fact, carriers with 6-20 drivers decreased crash rates by 20.6%."
These percentages may seem small, but don't forget the massive impact a single crash can have on your business.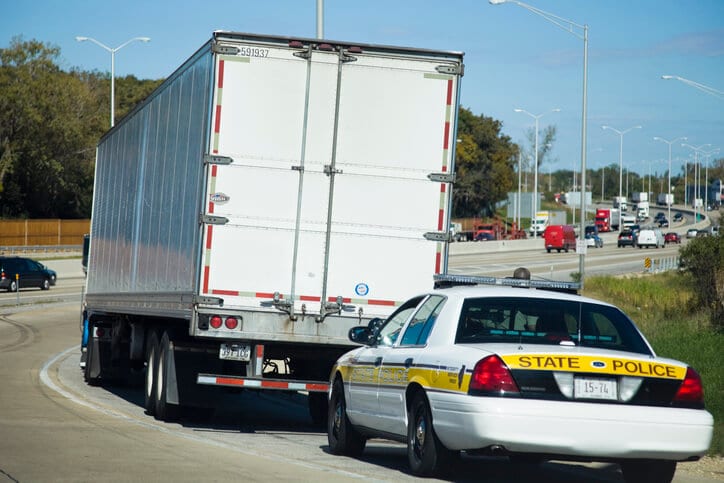 Roadside Inspections & Compliance Checks
A top priority for fleet managers is road safety and ensuring that fleet vehicles are meeting safety standards and can pass roadside inspections. Being a high-risk carrier comes with issues such as higher insurance premiums, increased inspections, a poor business reputation, and more.
Fleet managers also should consider incentivizing fleet safety.
Wondering where to start?
Per a 2022 transportation industry study from HireRight, 60% of drivers that left did so for better pay. Using safety bonuses is a surefire way to help you both retain talent, improve driver safety, and enhance driver attention to detail when conducting pre-trip inspections.
2) Staying Up-to-Date with the Latest Fleet Management Technology & Trends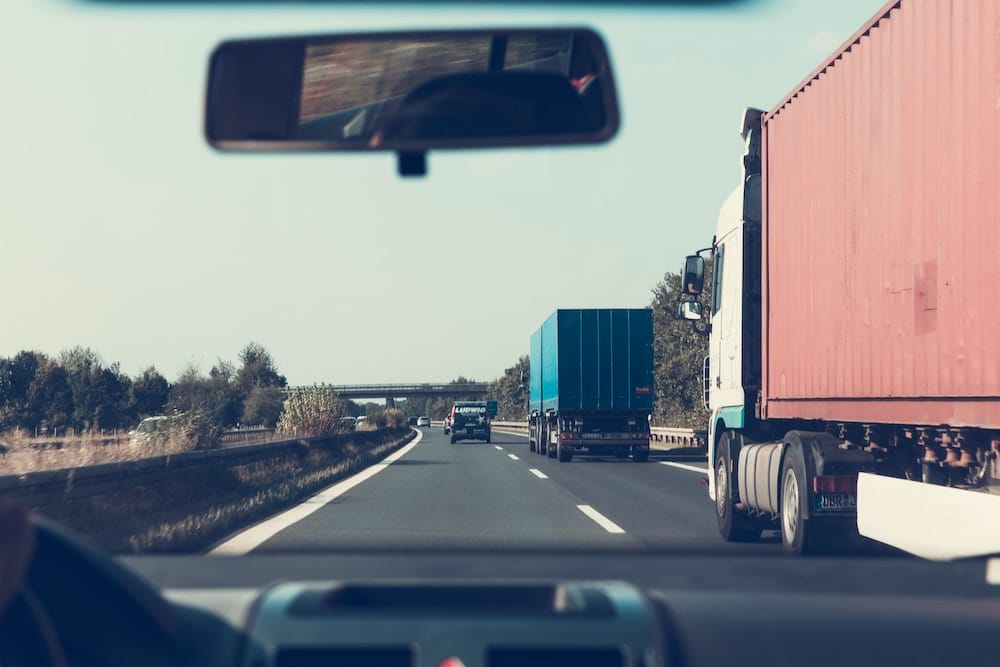 Staying Informed through Industry Events and Publications
Keeping up with the latest fleet industry trends and tech can be challenging, as the industry is constantly evolving.
In the last ten years, we've seen major improvements in route optimization, fuel efficiency, vehicle diagnostics, electric vehicles, and telematics systems for the auto industry. If you weren't paying close attention, your competitors got a head start on you and your fleet.
Here are a few ways we recommend you stay on top of fleet trends:
Events worth Attending
Publications We Recommend
Podcasts We Recommend
Investing in the Right Fleet Management Technology for Your Fleet Operations
Choosing the right tech for your fleet can be challenging, as there are many options available. And it can be difficult to determine which will be the most cost-effective and beneficial.
To make informed decisions, fleet managers should conduct market research, head to Reddit, Quora, or YouTube for user reviews and advice from industry experts, and take advantage of free demos.
One of our favorite resources for the ins and outs of starting and running a trucking company is the Trucking Made Succesful YouTube channel. Miranda, the host, offers valuable insight into how she monitors the industry and navigates fleet operations improvements.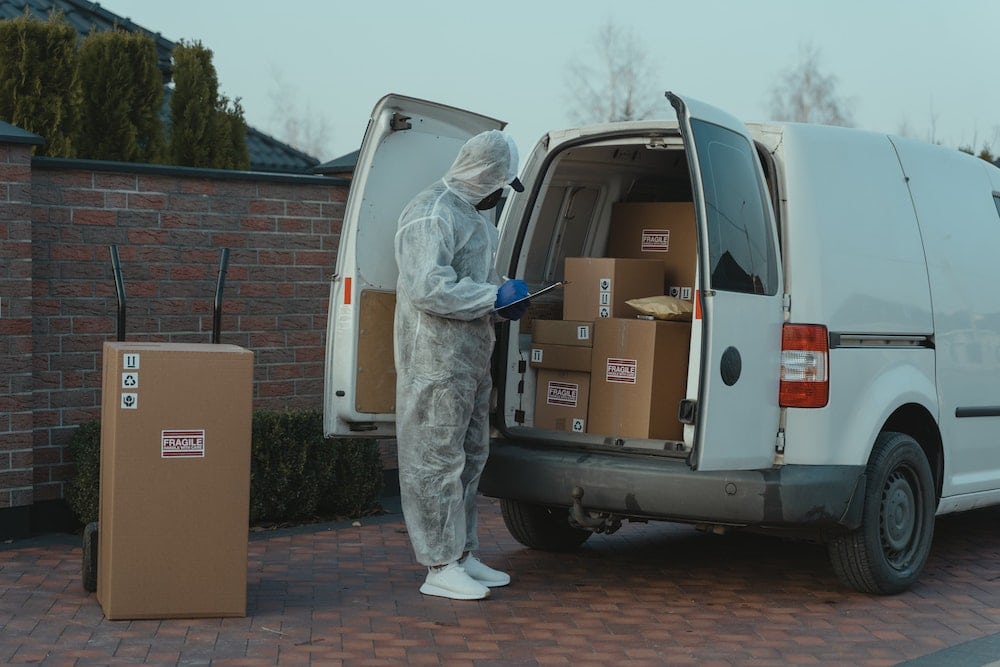 Training Your Team to Leverage New Technologies
When adding fleet management software or technologies, it's important to ensure that the team is trained to use them effectively. Getting team members up to speed on new technology can be difficult, but it's well worth the effort.
Start by providing comprehensive training programs, establishing clear policies and procedures for using new technologies, and offering ongoing support to ensure that team members are able to use the tech effectively.
These steps will guarantee an improvement in efficiency and productivity.
Not convinced?
Consider this data from Zen Business, citing an EQW study which found that "on average, a 10 percent increase in workforce education level led to an 8.6 percent gain in total productivity. But a 10 percent increase in the value of equipment increased productivity just 3.4 percent."
Here we clearly see better education beats out better tools.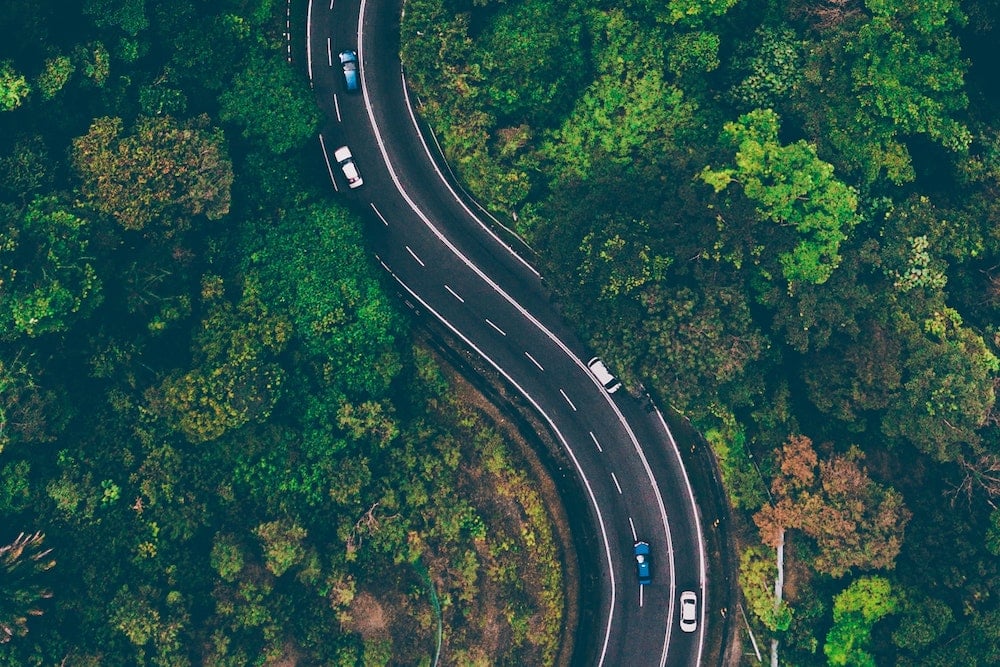 Summary
Ultimately, the best thing you can do for your team is to get as much actionable information as possible. If you do that, you'll be able to make informed decisions without the industry passing you by.
FAQs
In order to better comply with rules and ordinances, you first want to ensure you're constantly getting updated information. Laws change every year, so it's best to learn about the future changes ahead of time with FMCSA, IFTA, NHTSA, or any other governing body's newsletter or email list.

After that, you want to only hire PSP-screened drivers, and focus on training your team about what they need to know to stay compliant. Many fleet managers may even want to offer driver behavior incentives or monitor maintenance performance more closely.
Fleet management tech is only getting better. Machine learning and AI are beginning to gain a foothold in the industry and we're starting to see more inclusion of electric vehicles into service offerings from fleet management providers.

Additionally, many auto manufacturers are making huge strides in ICE technology to combat high fuel costs and the push toward electric vehicles.
Fleet management technologies can help you reduce fuel consumption, improve efficiency, decrease safety issues, manage more and cut maintenance costs. Further, you can use real time data and advanced analytics on drivers and vehicles to find potential problems before they become serious and operate more efficiently.
---
Psssst… Want to see how our fleet management software can help your business reduce accidents, improve driver safety, implement route optimization, and solve other top fleet management challenges?
Grab a free demo.
Do it.
Do it now.
Right down here. ⬇️
< Fleet Management Challenges Part One -- Fleet Management Challenges Part Three >