Fleet management software is designed to help fleet managers keep track of their vehicles, drivers, assets, and maintenance schedules. It can also help with things like routing, dispatching, and industry compliance.
In short, it's a tool that can make your life much easier, save business funds, and help keep your fleet running smoothly.
In this article, we'll cover the key features, benefits, and pricing of fleet management software. By the end, you'll have everything you need to know about how the right software can benefit your business.
Let's dive in.
1. Why You Need Fleet Management Software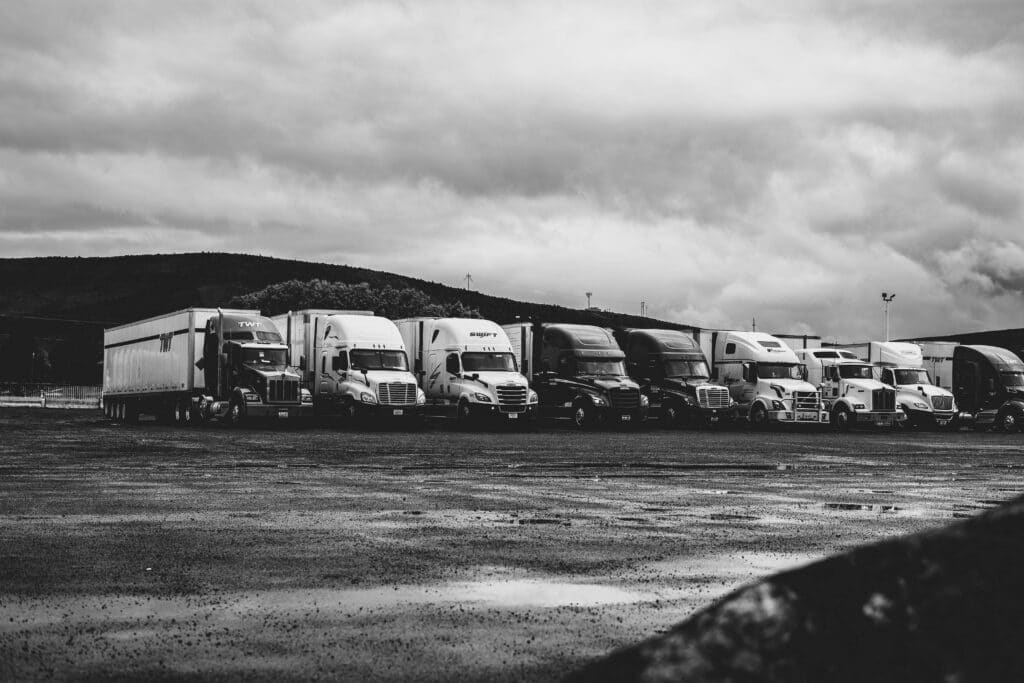 Cutting Costs & ROI
Automating processes and using data to improve decision-making can lead to serious savings. Businesses save money with software through less costly accidents and fines, vehicle downtime, fuel consumption, and more.
With the right fleet management solution in place, businesses can see a massive return on investment (ROI).
Fleet Efficiency
Fleet supervision can be a time-consuming and expensive endeavor. But the right software can help to make the process more efficient.
Fleet software can help simplify:
Fleet maintenance schedules
Fuel usage
Driver coaching
Report generations
Vehicle and Asset tracking
Fleet visibility
Navigation, and more…
As a result, fleet managers who use fleet software can often save both time and money.
Industry Compliance
You know compliance is vital if you're in the fleet management industry. The FMCSA, DOT, IFTA, and others have rules and regulations in place to ensure that carriers are operating safely and efficiently. But keeping track of compliance can be a daunting task.
The right fleet management solution can help you track, manage, and report compliance data, saving you time and resources. It can also help you identify trends and areas of improvement. As a result, you'll be able to run your business more effectively and avoid costly penalties.
Electronic logging devices (ELDs) are essential to any commercial fleet. However, ELDs can also be challenging to manage, particularly if a fleet is spread out over a large geographical area.
With the right software in place, centralizing all of the data from ELDs in one easy-to-manage location is a breeze. It also makes monitoring compliance with Hours of Service (HOS) regulations easier and can identify driver behavior patterns that may lead to an increased risk of accidents.
Employee Management
Another benefit of software is employee management. Features that help managers communicate, track driver performance and hours, and dispatch tasks can all be found in a great fleet management solution.
For example, certain cameras like FleetCam Pro use AI software to detect driver fatigue and have even led to instances of sleep disorder diagnoses- allowing the company to save lives by funding proper treatment.
2. The Different Kinds of Fleet Management Software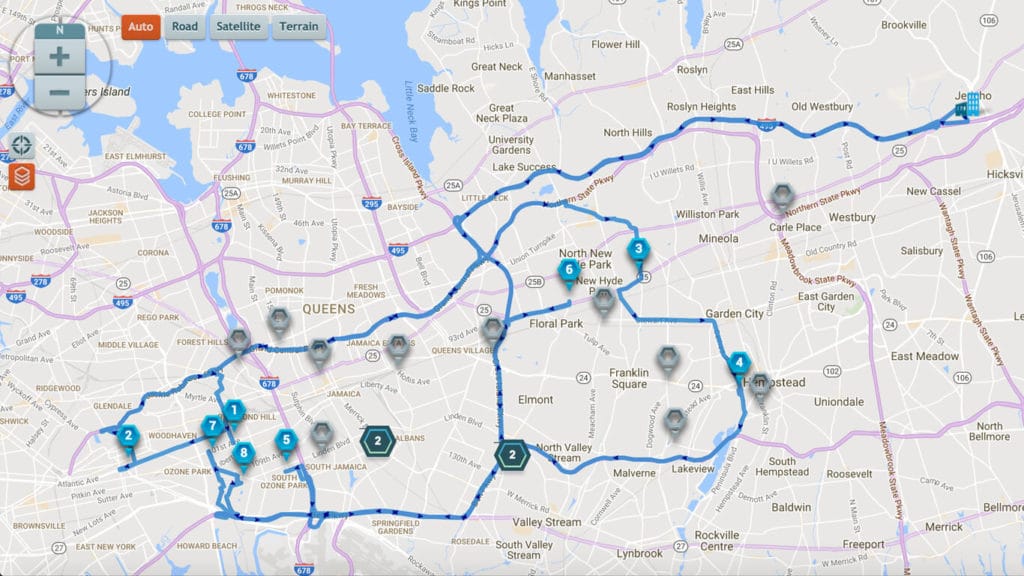 Routing & Dispatching
When it comes to routing and dispatching, software can be a lifesaver. With input data such as addresses, traffic patterns, and driver availability, your entire fleet can receive the most efficient routes in seconds.
This saves time and reduces your fleet's fuel consumption and wear on vehicles while improving customer satisfaction- all of which save money. Furthermore, fleet management solutions can provide real-time updates on traffic conditions and detours, meaning dispatch can quickly adapt to changes on the road.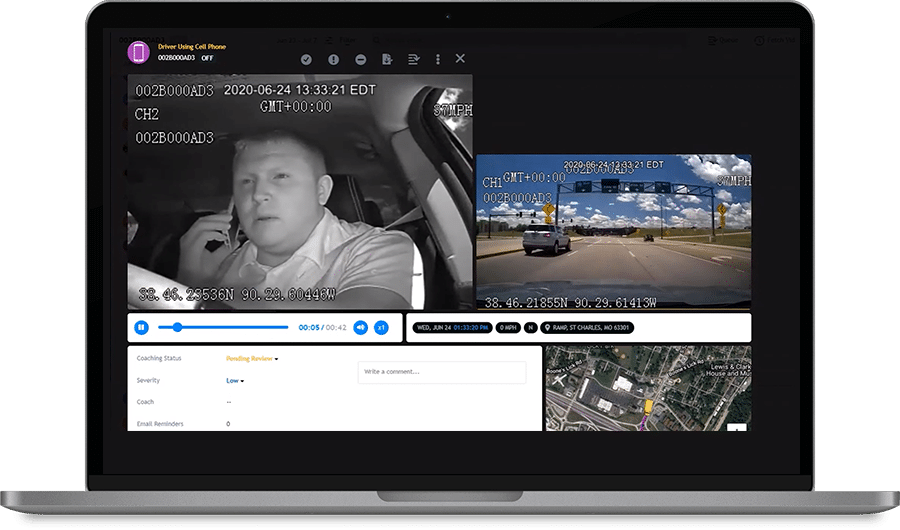 Fleet Cameras
Fleet cameras are one of the market's most popular fleet management solutions. And for good reason- they offer a wealth of benefits:
Visibility
Accountability
Live Streaming
Security
Safety
Furthermore, fleet cameras can help improve driver safety, verify vehicle location, and provide a valuable alibi in insurance situations. Altogether, a fleet camera system allows your team to stay on top of daily operations while providing unparalleled visibility.
Maintenance
An effective fleet maintenance program is critical for any business that relies on transportation to get goods and services to their customers. Vehicle maintenance software can help streamline the process of scheduling and tracking maintenance, as well as help control costs and lessen vehicle downtime.
With fleet maintenance software, businesses can reduce downtime, save money on repairs, and keep their vehicles in operation longer. Ultimately, fleet maintenance software helps prevent major issues with straightforward preventative maintenance.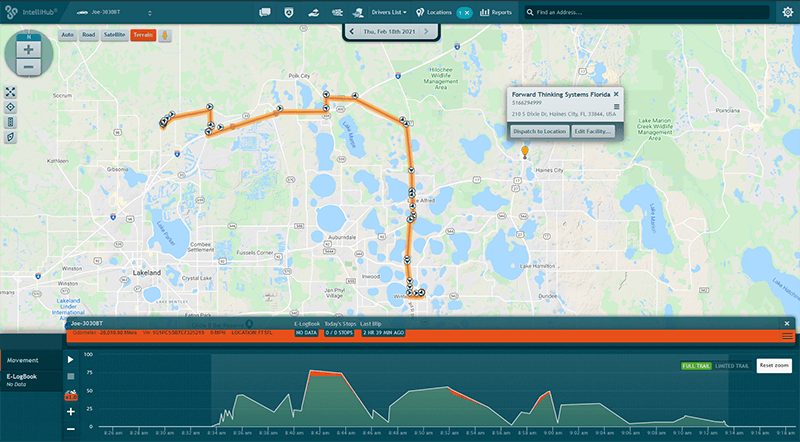 Vehicle & Asset Tracking
Using location tracking for assets, businesses can ensure that they are protected, maintained, and adequately utilized. Additionally, asset tracking can help businesses quickly recover lost or stolen assets.
Likewise, GPS fleet tracking allows your team to receive real-time data on vehicle locations. This is essential for any fleet management system using routing software or fuel purchase confirmations.
Whether your fleet manager needs to monitor asset utilization or GPS vehicle tracking, great fleet tracking software is vital.
Driver Coaching
If you're a fleet manager, you know how important it is to have a well-trained and skilled team of drivers. But finding the time and resources to provide adequate coaching can be challenging. This is where driver coaching software can help.
Driver coaching software provides an easy way to administer coaching and training exercises, track progress, and identify areas for improvement.
Additionally, some solutions like DriveShield offer automated driver coaching that only escalates to a fleet manager when necessary- saving fleet managers valuable time.
Using this type of software, you can ensure that your drivers get the coaching and training they need without depleting your time.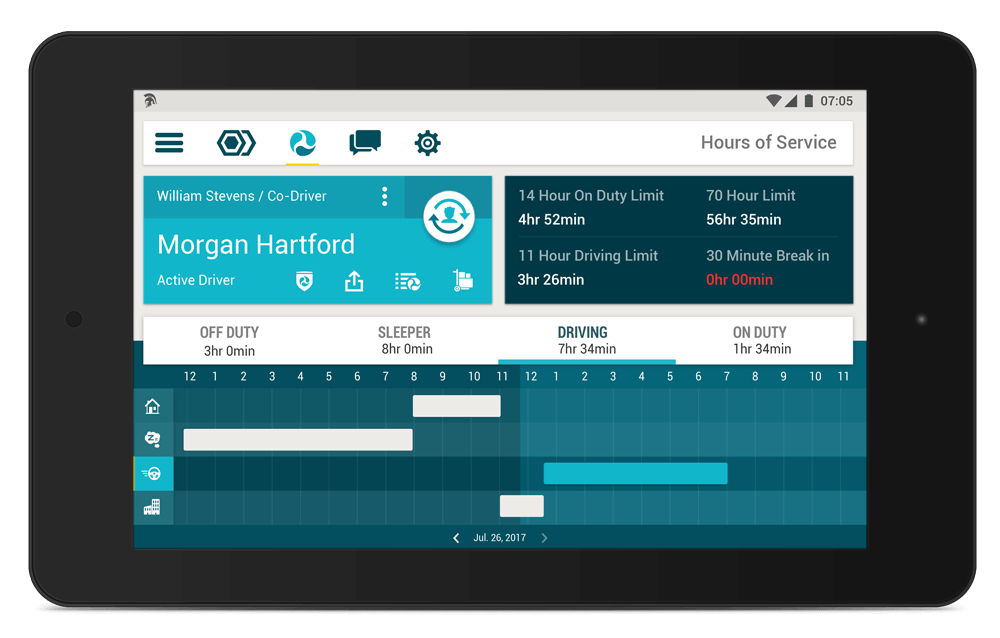 Field Operations Management
Field operations present a unique challenge when it comes to managing workers. On any given day, there may be a dozen or more workers spread out across a wide area, making it difficult to keep track of everyone's whereabouts and ensure they complete their tasks.
The right software channels can help with this, too, by providing real-time GPS tracking data of field workers and the status of their tasks.
In addition, the software can also be used to schedule and dispatch workers to new tasks, transmit paperwork, collect signatures, and more- keeping everyone on track and maximizing productivity.
3. How Fleet Management Software Can Help Your Business
Streamlining Your Fleet Managers' Daily Tasks
Fleet managers can benefit immensely from adding software to their tool kit. The right software can streamline daily operations by allowing you to view multiple aspects of your fleet operations in one place.
For example, with IntelliHub, managers can view asset and driver locations, current routes, traffic conditions, driver scorecards, generate IFTA reports, live stream footage, and much more. This level of visibility and data allows fleet managers to identify issues and adjust accordingly, resulting in more efficient and effective fleet operations.
Improving Customer Service
In addition to making fleet management easier, great software can also help improve customer service. With accurate ETAs and real-time information on traffic conditions, fleet managers can quickly provide accurate updates to customers.
Improving Communication & Visibility
Software can also improve communication and visibility in a number of ways. First, it can help managers keep track of vehicle location. This information can be used to plan routes more efficiently and avoid traffic congestion.
Second, it can also send messages and automated updates to drivers, providing them with information on traffic conditions or changes in the schedule.
Finally, it can also be used in tracking vehicle health and other data. This information can identify problems early and prevent them from becoming more serious.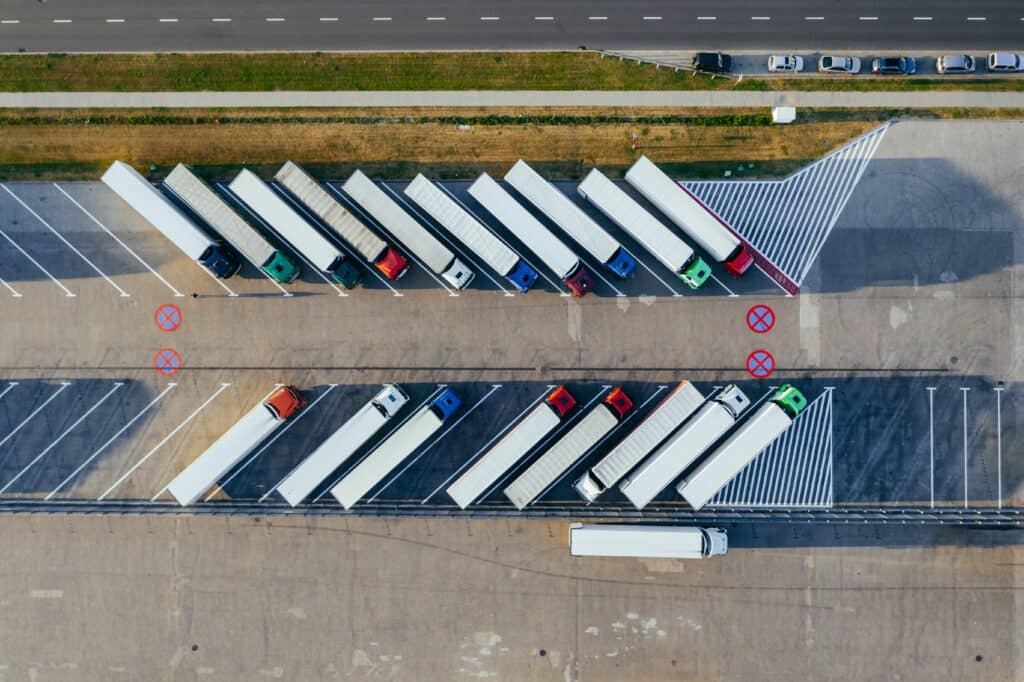 Reduces Costs
There are numerous ways that software can help reduce costs. It can help you manage vehicle maintenance, monitor and reduce fuel costs, optimize routes, save time on driver coaching, and reduce preventable accidents.
By reducing the number of preventable accidents and improving overall efficiency, fleets can significantly reduce costs.
Automate Coaching
As we shared before, driver coaching is essential to maintaining a safe and efficient fleet. By providing feedback on driving habits, coaches can help drivers learn how to improve their skills and avoid accidents.
However, driver coaching can be time-consuming, especially for fleets with large numbers of drivers. Software can help to automate the process by tracking driver performance and providing customized feedback. This saves time and ensures that drivers receive consistent and accurate coaching.
4. The Cost of Fleet Management Software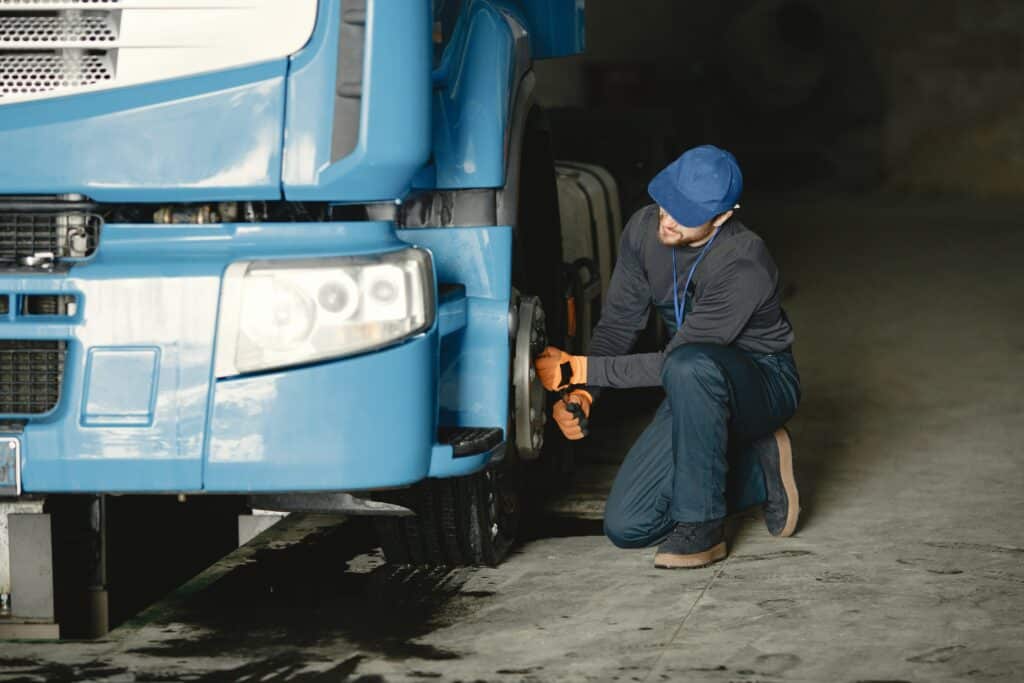 The cost of fleet management software will vary greatly depending on the features and functionality you need. However, the cost of fleet management software is generally relatively low compared to the benefits it can provide.
For example, a basic fleet management system with GPS tracking and basic reporting capabilities may cost as little as $10 per month per vehicle. More comprehensive systems that include features such as routing, fleet maintenance scheduling, and driver coaching will cost more.
However, when you consider the potential savings in fuel usage and maintenance costs, as well as the improved efficiency of your fleet, the cost of fleet management software is easily justified.
5. How To Choose the Right Fleet Management Software for Your Business
There are a number of different programs available on the market, and they vary greatly in terms of features and price.
To choose the right software for your business, you must first assess your specific needs. You then need to compare the features and prices of different programs and evaluate them against those priorities.
ROI
Any business owner knows that time is money. When it comes to managing a fleet of vehicles, that saying is especially true. The right systems can help optimize routes, reduce idling times, improve communication, maintenance, and driver behavior, mitigate risk, and more.
However, with so many choices on the market, it can be hard to know which is right for your business. An important consideration is ROI or return on investment.
You'll want to choose software that will offer substantial savings in the areas your business needs it most. To calculate ROI, divide the total cost of the software by the expected annual savings. (For example, if a software program costs $5,000 and is projected to save you $1,000 per year, your ROI would be 20% annually.)
Ease of Use
When choosing a software system for your business, it's also important to consider ease of use. You want a system that is easy to learn and use so that you and your team can get the most out of it.
Make sure the system is compatible with the devices your team already uses or is willing to switch to. Also, consider how often you will need to use the system and how many people will be using it.
Does it integrate well with other tools?
Is cloud sync or remote access a feature?
Does your team have to spend significant time learning the software?
Ultimately, software that's impossible to use won't be of much value.
Customer Service
Choosing a fleet management software provider is a big decision. Not only do you need to consider features and pricing, but you also need to consider customer service.
After all, you'll rely on the provider for support and guidance as you implement and use the software. So be sure to ask about the customer service offerings before making your final decision.
Find out what hours support is available, what channels you can reach out through (e.g., phone, email, web chat), how responsive the team is, and whether or not you get to talk with real people.
By evaluating customer service, you can be confident that you're choosing a provider that will be there for you when you need them.
Integrations
When looking for a software provider, it's important to evaluate their integration with third-party applications. This can be a valuable way to add extra functionality to your software and make it easier to manage your fleet since all of your data will be in one place.
Look for a provider that offers the integrations that are most important to you or are willing to add the third parties you work with. With the right integrations in place, you'll be able to manage your fleet more effectively and get the most out of your software.
6. Tips for Getting the Most Out of Your Fleet Management System
Streamlining Fleet Operations
To get the most out of your software, you want to simplify. Make sure you have tools that work well together. This helps to avoid clashing technology that leads to inefficiency, downtime, and wasted expenses.
Utilizing Appropriate Hardware
Additionally, you want to ensure that your team is using hardware that makes the most of your software. Often, this looks like using the latest cameras, asset trackers, and mobile devices that support the most valuable features of your fleet software. Not even the best software can overcome lousy hardware.
Staff Training
Lastly, you'll want to ensure your staff is fully trained to use the software and associated tools. All the features in the world won't help if your team doesn't know how to use them. Poor training will result in a poor investment.
How FTS Offers the Best Fleet Management Software Solution Around
Custom Solutions
Forward Thinking Systems prides itself on offering custom solutions for its clients. Nearly all of our competitors specialize in one-size-fits-all solutions. Like everything else in life, we understand each situation is different. We'll work with your team to tailor our fleet management solution to your business. Not the other way around.
Ease of Use
Another benefit of FTS solutions is their ease of use. We do everything we can to ensure your user experience is as intuitive as possible.
Customer Feedback
We deeply value customer feedback. Many of our best features are a direct result of real customer suggestions. We love to hear from you and work hard to implement your input as best we can.
Customer Service
We offer 24/7 customer support. But more than that, you get to talk to an actual human. We understand the value of getting answers from someone rather than something.
Constant Improvement & Innovation
We're always working to improve our product. We squash tech bugs, implement customer feedback, develop new solutions, and study our industry. All so you can have the best experience possible.
Integrations
Forward Thinking Systems works to integrate with third-party solutions that matter to you. We understand your business has to work with other companies to run well. We aim to ensure our solutions can work in harmony with those other partners.
Conclusion
In closing, fleet management software is valuable for any business that relies on a fleet of vehicles. When choosing a provider, it's important to consider factors like custom solutions, ease of use, customer service, and integrations.
Forward Thinking Systems is a leading provider of fleet management software that offers all of these features and more. Contact us today to learn more about our solutions and how we can help you streamline your fleet operations.
Psssst… Grab a free demo.
Do it.
Do it now.
Right down here. ⬇️