Great fleet management is important for several reasons.
It can help:
Improve fleet performance
Reduce operational costs
Ensure driver safety on the road
In this blog post, we will discuss the basics of fleet management, how it can help your business, a fleet manager's responsibilities, and top considerations when running fleet operations.
Let's dive in.
What is fleet management?
Fleet management includes the process and procedures that companies use to organize and coordinate work vehicles. These strategies are necessary to improve efficiency, improve safety, reduce costs, and provide governmental regulatory compliance.
Most commonly, fleet management is used to track vehicle location. But, advanced telematics have made it possible to gain real-time visibility into fleet activities.
Fleets may include anything from cars and trucks to buses and vans or even aircraft, boats, and drones. Fleet managers are responsible for the operational effectiveness, driver safety, and efficiency of their fleet management systems.
What does a fleet manager do?
A fleet manager's responsibility revolves around the day-to-day operations of a fleet. Fleet management often involves overseeing maintenance, driver habits, operation costs, compliance, and driver training.
Managers are also typically responsible for fleet safety, staffing, asset utilization, and data oversight. Fleet management can encompass various tasks depending on the needs of the business and how the fleet is utilized.

Typically, fleet managers use a variety of systems, technology, and programs to make their job easier. This helps track driver hours, vehicle locations, maintenance records, and fuel usage. Some tools also allow customer benefits like real-time tracking of their shipments and customer feedback.
Fleet management is a challenging yet rewarding career that requires strong problem-solving skills. It also demands the ability to manage competing priorities and control costs.
Everyday tasks of a fleet manager include:
Coordinating fleet maintenance and repairs
Managing driver behavior
Overseeing fleet operation costs
Maintaining fleet safety
Staffing the fleet
Data oversight
8 Areas of Consideration for Fleet Managers
Whether you're just getting started or want a refresher on the latest industry trends, here are the top ways fleet managers are tackling their daily fleet operations.
1. Employee Management
Any business that uses vehicles as part of its operation must have a well-staffed fleet. This means having properly trained and licensed drivers who follow all safety regulations.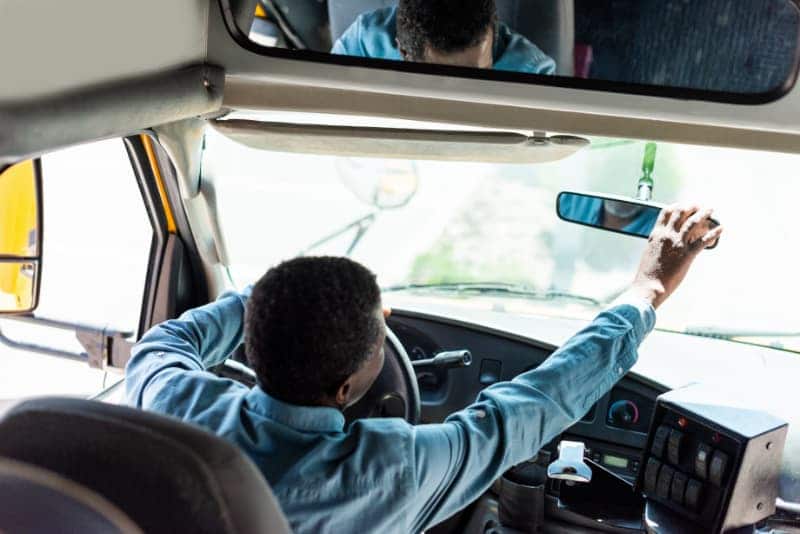 It also means having a system in place for driver retention, driver safety, and coaching to help lower the cost of turnover and help drivers improve their habits, so they are safer and more efficient on the road.
By taking these steps, businesses can ensure that their drivers are a value and not a liability. This can help reduce the overall cost (and stress) of running a fleet while improving fleet efficiency.
Driver Management Tools
FMCSA Pre-Employment Screening Program
DriveShield – Automated Driver Coaching
2. Vehicle Management
Vehicle management is another critical area for any business that relies on a fleet of vehicles to get the job done.
This includes vehicle acquisition and vehicle maintenance.
Acquiring Fleet Vehicles
Having a sound vehicle acquisition strategy can reap enormous benefits for fleets. Knowing precisely what your company needs can eliminate wasted time and increase efficiency in searching for a new vehicle.
Furthermore, fully understanding the vehicle class you are shopping for can help with cost savings.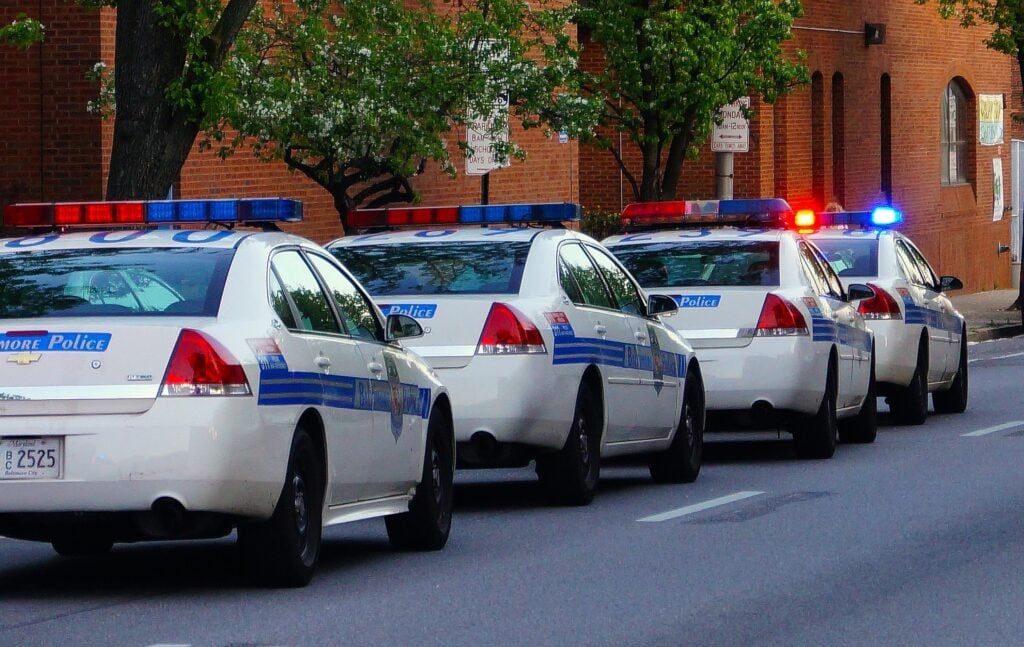 Maintenance
Regular vehicle maintenance is vital for keeping a company's vehicles in good working order.
After all, fleet managers can avoid expensive repairs, downtime, and potential human loss by regularly scheduling and tracking maintenance.
In addition, regular maintenance can help extend the life of a vehicle, saving the company money in the long run.
While some companies choose to outsource their maintenance, others prefer to keep it in-house. Whichever route a company takes, fleet maintenance is an essential part of keeping the business running smoothly.
3. Fleet Management Software
If you're in the business of managing a fleet of vehicles, you know that the right tools are the key to keeping costs down and efficiency up. That's where fleet management software comes in.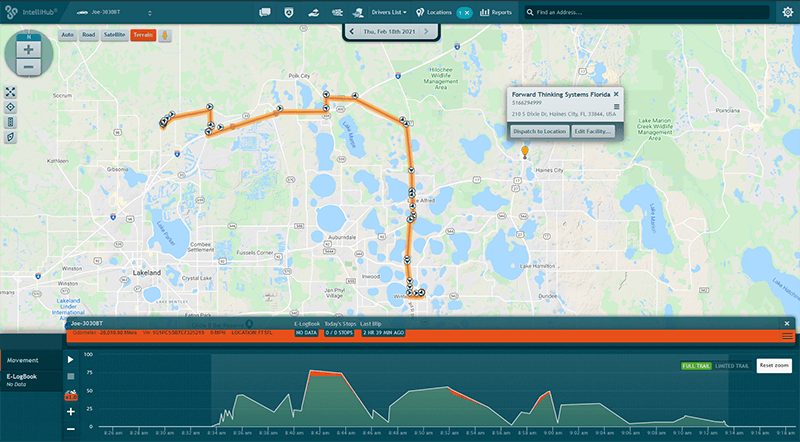 Fleet management software can include:
Route Optimizers
Dispatching Hubs
Fleet Tracking Software
Maintenance Trackers
Mobile Apps… and more
These tools can help plan, schedule, and deploy tasks for each workday.
Route optimizers help to give you efficient routes for your vehicles while considering traffic conditions, loading and unloading times, delivery windows, location, distance, and more. With route planning software, you can avoid slow-downs and plan efficient routes based on current conditions.
Fleet managers can use dispatching software to see where vehicles are, where they're headed, and what's on their route and assign tasks accordingly.
Lastly, mobile apps like Monarch help managers stay connected to the hub while on the go, so they can give or receive updates and evaluate progress.
4. Dash Cams
Dash cams have become an increasingly popular tool for fleet managers in recent years. Dash Cams can provide an on-demand video feed of what is happening on the road, inside, and around the vehicle. This information can help improve safety, identify issues, and hold drivers accountable.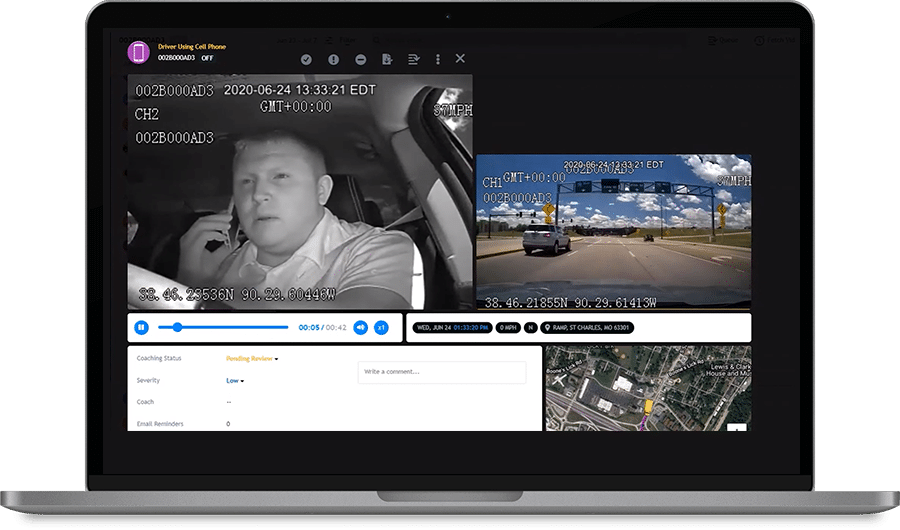 FleetCam® AI helps drivers correct unsafe or unwanted behavior in real-time with in-cab audiovisual alerts.
In addition, dashcams can also verify insurance claims and protect innocent drivers against insurance fraud.
As a result, dashcams have become a valuable asset for fleet managers who are looking to improve the efficiency, safety, and operating costs.
5. GPS Tracking Systems
Vehicle tracking systems have become an essential tool for fleet managers. Fleet tracking devices are used to track the location of vehicles and other assets in real time.
Where GPS is used:
Vehicles
Assets
Tablets and Smartphones

Tracking can assist in monitoring driver behavior, such as speed and route. Fleet managers can also optimize routes, reduce fuel costs, and improve customer service by utilizing vehicle tracking.
Similarly, asset trackers are devices that utilize GPS to monitor the location of high-value assets, such as heavy equipment or trailers.
Asset tracking helps fleet managers to protect against theft while also evaluating underutilization.
Lastly, GPS finds further use in tablets and smartphones. Apps can be used to provide turn-by-turn directions, local traffic updates, and give real-time visibility into employee locations.
6. Compliance
Any fleet manager worth their salt knows that compliance is key. That's why it's important to be up to date on all the governing bodies and regulations that apply to your fleet.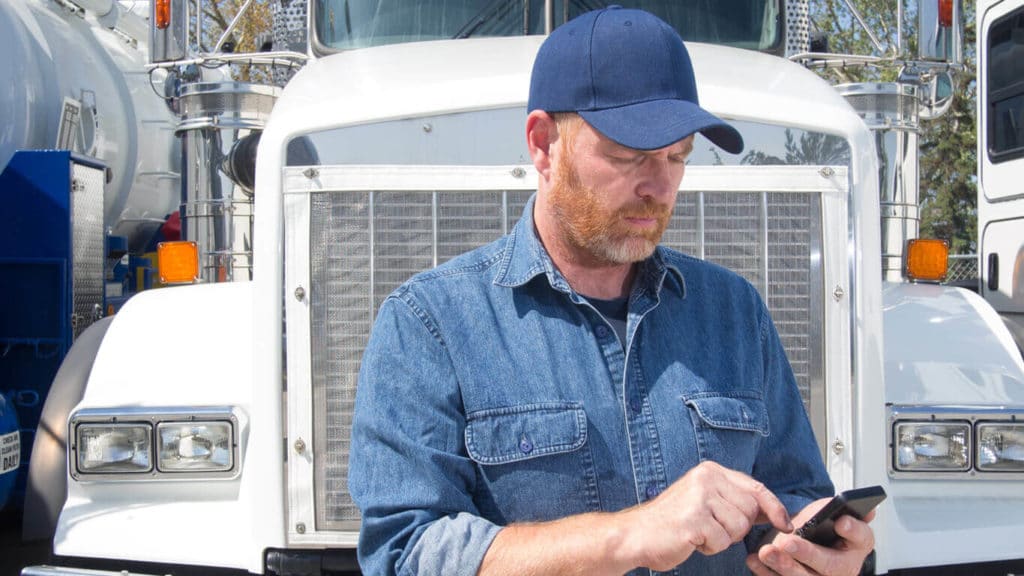 Regulatory Bodies & Organizations
Mandates
DVIR – Driver-Vehicle Inspection Report
ELD – Electronic Logging Device
CSA – Compliance, Safety, Accountability
The IFTA, NHTSA, CVSA, DVIR, ELD, and others are integral to fleet operations.
IFTA governs international fuel tax. The NHTSA oversees vehicle safety. The CVSA regulates safety for commercial vehicles. DVIR deals with vehicle inspection reports. And the ELD mandate requires the use of electronic logging devices to replace paper logging.
Stay compliant. It's crucial to keeping your fleet running smoothly – and avoiding hefty fines.
7. Insurance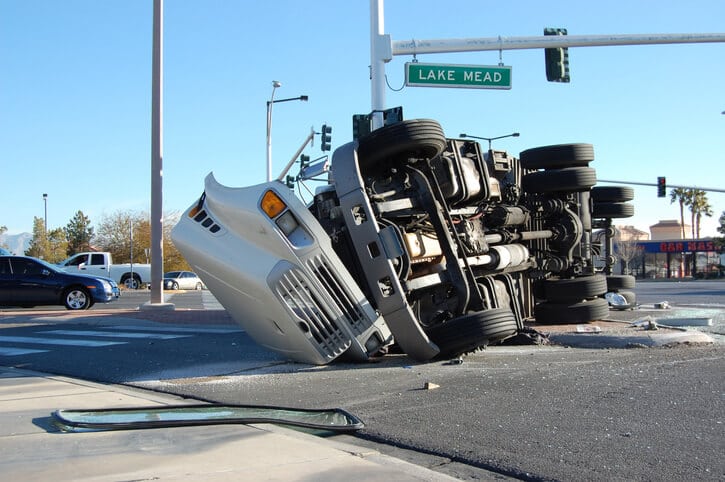 Fleet insurance is vital for fleets. It allows you to manage risk while protecting your drivers, budget, and fleet vehicles.
If you are involved in an accident, fleet insurance can help cover the cost of damages to your vehicle and any other party's assets.
By properly insuring your fleet, you can protect your business from the financial repercussions of accidents and other unexpected events.
Lastly, using tools like video telematics can also help save on insurance costs.
8. Fuel Management
Excessive fuel consumption can be one of the largest unnecessary expenses for any fleet.
As such, fleet managers are responsible for more than just ensuring their vehicles are fueled. They also need to be aware of fuel-saving tactics that can help reduce costs, such as consolidating trips and avoiding excessive idling.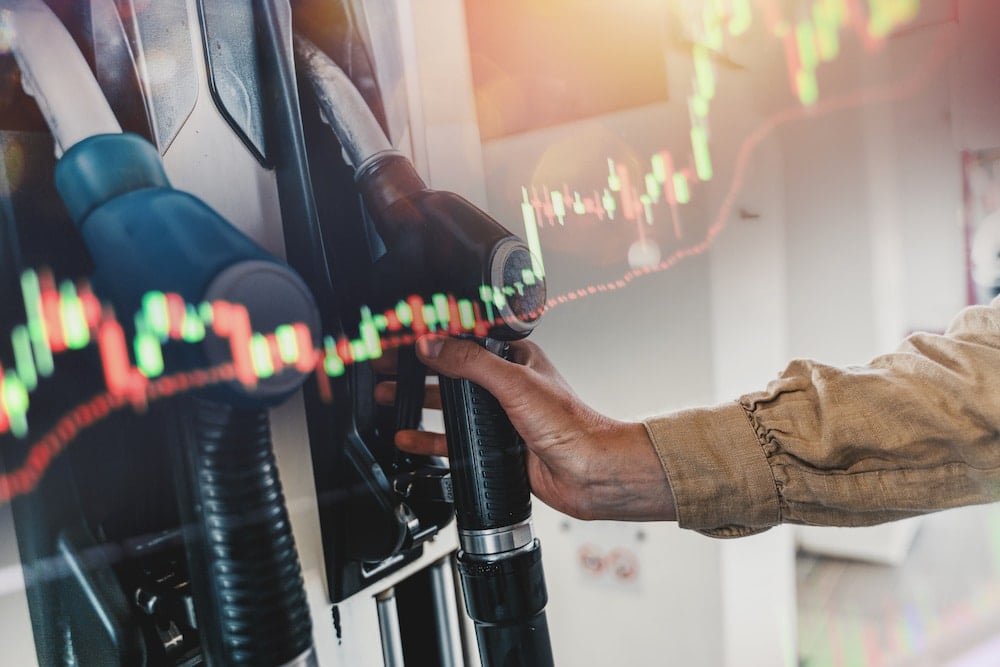 Fleet managers should also choose a fleet card that offers the best rates and rewards for their business. By using a fleet card, fleet managers can regularly save money at the pump.
See our tips for how to choose the best fuel card for your company.
9 Fuel Saving Tips
Here are some additional tips to help get your team started with fuel savings.
Identify and Manage Excessive Idling
Improve Navigation and Delivery Schedules
Reduce Theft and Unauthorized Fuel Purchases
Reduce Excessive Speeding
Reduce Aerodynamic Drag
Preventative Maintenance
Improve Driver Habits
Use Telematics Tools
Fuel Cards
Want to learn more about fuel saving? Read our full article on fuel-saving tips.
Review – Key Components of Fleet Management

Make sure to have all your bases covered and consider each of these areas carefully when managing your fleet.
Employee Management
Vehicle Management
Fleet Management Software
Dash Cams
GPS Tracking Systems
Compliance
Insurance
Fuel Management
Wrapping Things Up
Fleet management encompasses a variety of tasks, including vehicle tracking, compliance, maintaining fleet vehicles, insurance, and fuel managing.
Each of these tasks is important in its own right, but they are also all interconnected.
Fleet management is a complex process that involves many different considerations, from compliance to utilizing fleet management solutions.
By understanding the basics of fleet management, business owners can ensure their fleet runs smoothly and efficiently.
FAQs
Becoming a good fleet manager requires planning, innovation, financial savvy, data analysis, executive, and intrapersonal skills. Great managers must be able to proactively analyze their fleet operations and adjust accordingly while also having strong communication and decision-making abilities.
Set specific, measurable, attainable goals and reverse engineer how to get there
Analyze current performance and assess where it needs to improve to meet those goals
Establish a budget that is both feasible and capable of funding your top priorities
Research and utilize industry tools to maximize your productivity and ROI
Streamline operations and cut unnecessary tasks from your daily workload
Engage with your team and ensure everyone is on the same page in relation to the company's goals
How FTS Can Help – Leading Fleet Management Companies Through Cutting-Edge Innovation
Here at Forward Thinking Systems, we cover all your fleet management system needs. Whether you need to improve efficiency, increase visibility, collect data, improve fleet tracking, or prevent dangerous driving behavior, we've got you covered. We provide helpful tools that are cost-effective and can help your company increase productivity.