The National Highway Traffic Safety Administration (NHTSA)has announced a major enforcement blitz targeting anyone who is texting and driving. The "National U Drive. U Text. U Pay. Connect-to-Disconnect" (C2D) enforcement and awareness initiative will be held for four hours on April 8, 2021. Drivers caught improperly using their cellphone could face serious fines and negatively impact CSA scores.
Connect to Disconnect (C2D) will be coordinated by state Highway Safety Offices and law enforcement agencies across the country to kick off the week-long educational initiative. C2D demonstrates a nationwide commitment to enforcing cell phone and texting bans. Officials aim to reduce traffic crashes caused by distracted drivers – ultimately preventing injuries and deaths.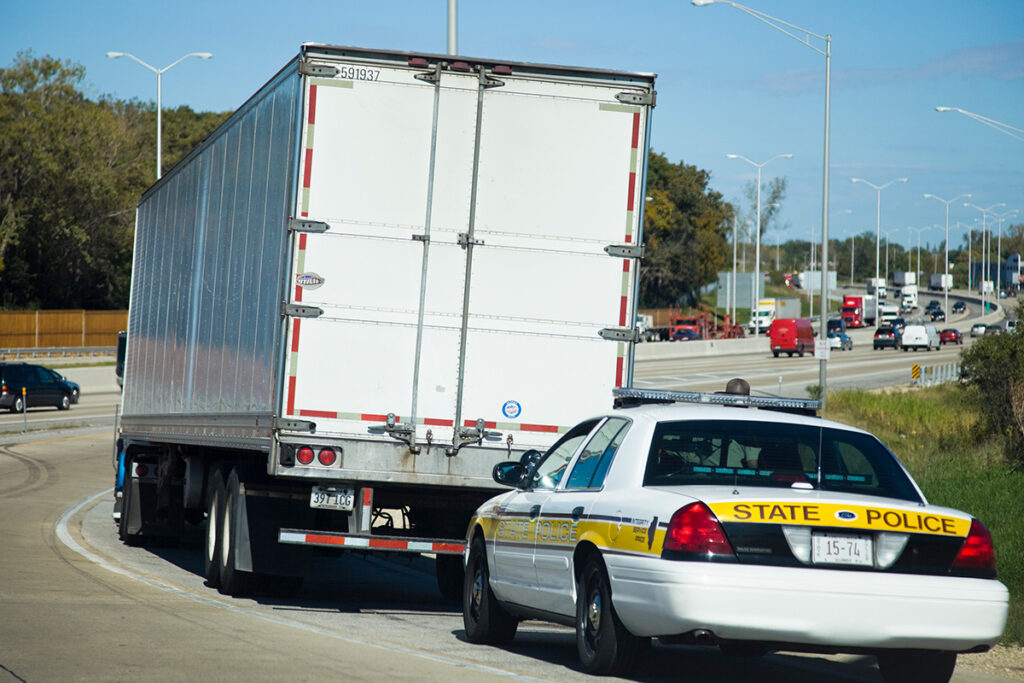 Why Enforcing Cellphone Bans While Driving is Important
According to NHTSA, between 2012 and 2019, nearly 26,004 people died in crashes involving a distracted driver. While fatalities from motor-vehicle crashes as a whole decreased slightly from 2018, distraction-related fatalities increased by 10%.NHTSA reports that in 2019, 3,142 people were killed in a crash related to distracted driving nationwide, accounting for almost 9% of all fatalities on the road that year. That was 284 more fatalities than reported in 2018. There were also 566 nonoccupants, such as pedestrians and bicyclists, that were killed in crashes involving a distracted driver in 2019.
While these statistics involve all drivers, and not just fleet drivers, crashes involving large trucks are twice as likely to be fatal compared to those involving only cars according to a report from the American Trucking Association.
Those crashes can lead to major liability lawsuits that force fleets to prove their driver wasn't at fault; leaving companies with expensive legal fees and potential fines that can wipe out a company's bottom line. Crashes and numerous driving infractions can hurt CSA scores too, leaving you paying more for insurance. A carrier can face a 10-point violation if drivers are caught talking or texting while driving.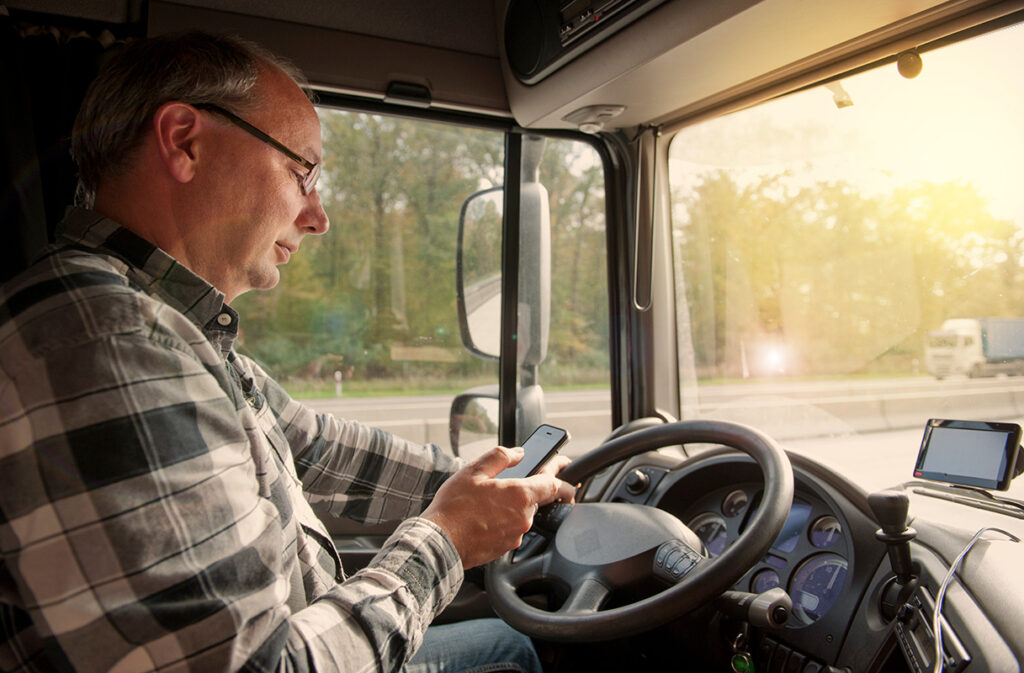 How to Enforce a No-Cellphone Policy at Your Company
Set strict rules to make sure your drivers aren't using their cellphones while on the road, like mandating they pull over when messaging someone. Have drivers set their phones on "Do Not Disturb" mode or have them place them in the glove box when they are driving as an extra precaution. Make sure there are consequences for drivers who put themselves and others at risk when they ignore those rules.
You can use modern technology to help you enforce a no-cellphone policy too. Our advanced AI dash camera solution monitors driver behavior to detect and warn drivers when they are doing something that is unsafe or unwanted, such as using their phone while on the road. Drivers are reminded to adjust improper behavior with a real-time, in-cab driver alert system.
FleetCam AI also records event video clips so you have hard evidence to address behavioral patterns that put your company at risk. You can use the built-in driver coaching system found in IntelliHub to view the clips, leave notes, and track progress.
Make Sure They Put Their Phone Away or Risk Having to Pay
Don't let your driver get caught in the hot seat with his phone in his hand. Make sure they know that law enforcement is out looking for it and that there are consequences if they are caught using it.
If you want to add another layer of protection to your fleet operation, contact our friendly team. See what our solutions can do to help you enforce driving laws and your own safety protocols. You can sign up for a free demo to see how our solutions keep your fleet running smoothly. Let us help you find the right solution now, so you don't have a headache on your hands come April.