Gone are the days when dash cameras were considered a luxury item for truck drivers. In today's fast-paced and ever-evolving world, a truck dash camera is now an essential tool that can significantly improve safety and efficiency on the road.
But with so many available options, how can you ensure that you are choosing the best dash cam for your trucks?
In this article, we'll discuss everything you need to consider when choosing your truck dash cameras, including advanced features that can enhance your return-on-investment (ROI) and how to get the most out of your dash cams with a quality fleet management portal. We're also going to shoot you straight and explain why we believe FleetCam is the best dash cam on the market. Don't believe we can make an impartial judgment?
Read on.
Selecting the dash camera for your truck can significantly enhance safety and security while driving, and provide valuable feedback for driver coaching. And by carefully considering factors such as return on investment, camera quality and resolution, ease of installation and use, and more, you'll be well on your way to finding the best dash cam for your truck.
Return on Investment
Investing in a dash cam can dramatically increase your ROI by mitigating accidents and associated costs. Any standard dash cam can provide a visual record of events useful for identifying unsafe driving behaviors and keeping drivers accountable, but advanced dash cams with an Advanced Driver Assistance System (ADAS) and Driver MonitoringSsystem (DMS) can further help by decreasing or even preventing accidents altogether. This results in lower insurance premiums, fewer repair costs, and fewer legal fees. For example, one 2013 study found a 60% reduction in incidents and an 86% reduction in accident expenses after implementing an in-vehicle monitoring system (IVMS).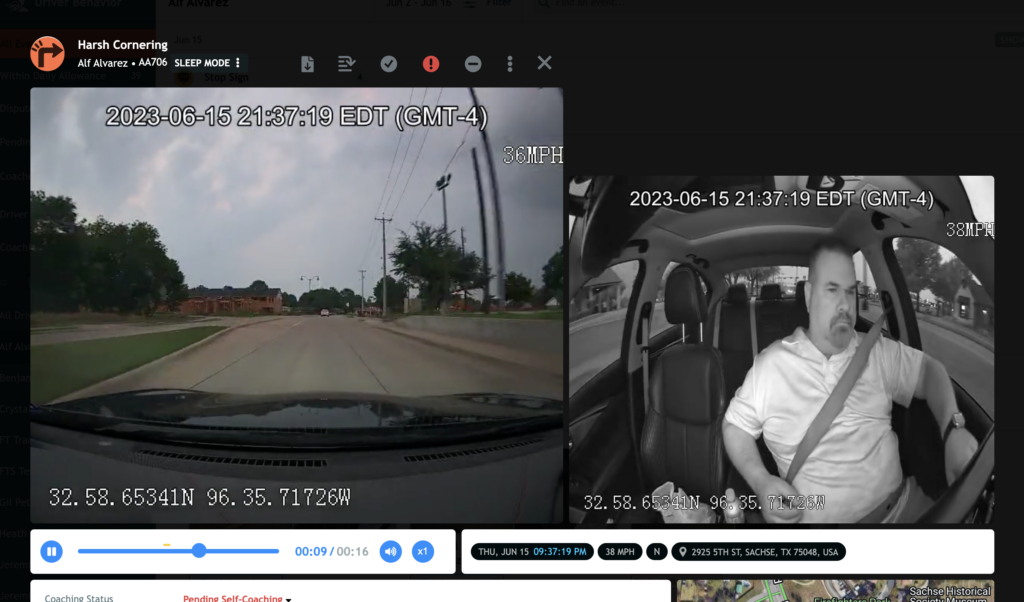 Camera Quality and Resolution
Full HD video is a must for truck dash cams. Ideally, drivers will have a dual-facing camera that captures actions both in-cab and on the road, day or night, providing clear and detailed recordings even in challenging weather conditions or low-light situations.
With incredible 1920x1080p Full HD recording, FleetCam Pro ensures crisp, detailed images with 140º road & 170º driver-facing angles and infrared low-light mode inside the cab to guarantee you capture everything. FleetCam Pro also supports up to eight different camera angles for full vehicle coverage.
Easy Installation
The best truck dash cameras should be easy to install, with clear instructions and no special tools needed. For example, with FleetCam Pro, we offer a plug-and-play solution with the ability to connect directly into your OBDII or JBUS port. Generally speaking, the most difficult aspect of installation is routing the power cable for a fully-concealed and aesthetically pleasing setup.
Additionally, the Titan installer app enables effortless installation and calibration, providing a straightforward and user-friendly setup. By choosing a truck dash camera with easy installation and use, you can spend less time tinkering with the device and more time focusing on the road ahead.
Advanced Features of Truck Dash Cameras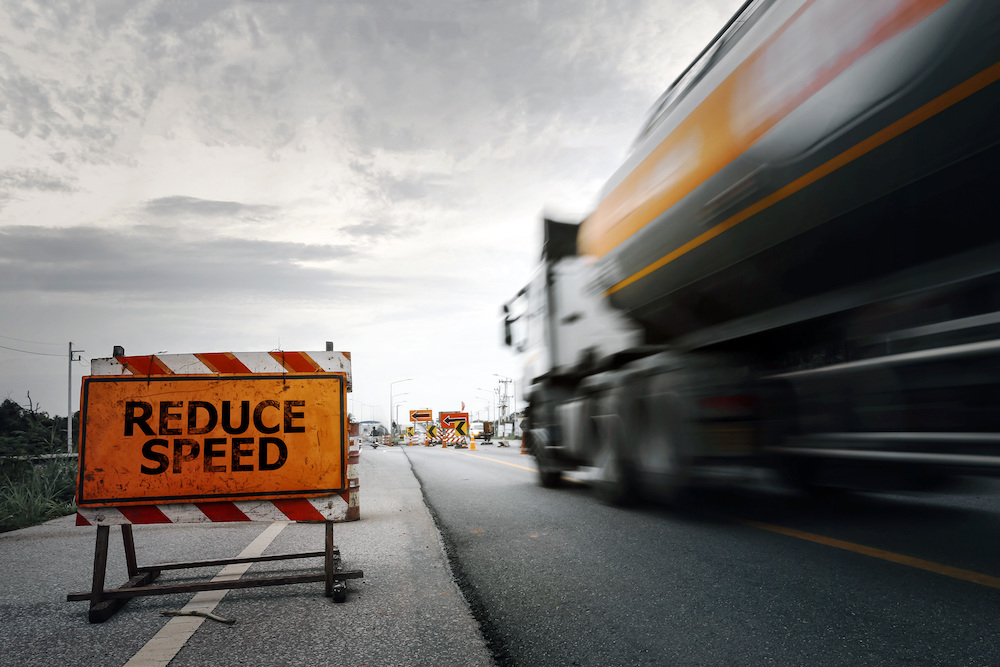 Truck dash cams come with a variety of standard features, including GPS, windshield mount, and removable memory cards, but some dash cams also can capture in-cabin audio, record in low-light conditions, and offer wifi connectivity. More advanced devices, however, offer additional features that can further enhance safety and efficiency on the road. Advanced cameras, such as FleetCam Pro, offer significant advantages, with features such as a built-in speaker, accelerometer, driver coaching system, breadcrumb trail snapshots, AI event detection capabilities, time-lapse video review, and remote live & historical streaming.
In-Cab Audiovisual Alerts
Built-in speakers in dash cams enable drivers to listen to audio from the camera and can be used to notify drivers of potential hazards or provide audio feedback from the camera's AI event detection.
Accelerometer
An accelerometer measures acceleration and deceleration, which can be used to detect sudden changes in speed or direction, and identify unsafe driving habits.
Infrared
Infrared technology enables better in-cab recording in low-light conditions, providing additional safety measures and driver accountability when detecting seat belt usage, fatigue, and distracted driving events.
AI Safety Event Detection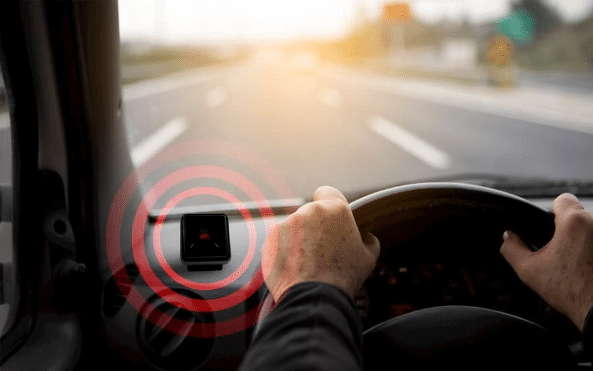 AI safety event detection uses artificial intelligence to identify and monitor potential safety risks, such as lane departure, forward collision, and speed limit warnings, as well as phone use, seatbelts, and fatigue detection. This feature can alert drivers to potential dangers or identify bad driving habits, which can decrease or even prevent collisions.
Driver Coaching System
A driver coaching system provides feedback to drivers on their driving performance, in order to improve their driving skills and reduce the risk of accidents. The driver coaching system offers a range of benefits, including continual coaching and correction of unsafe behavior, driver accountability in the event of an accident, decreased insurance rates, improved driver performance, monitoring of driver performance, and real-time feedback and coaching.
In 2020, 4,998 large trucks and buses were involved in fatal crashes. By utilizing truck dash cams with a built-in driver coaching system, not only can you enhance safety on the road, but also foster a culture of accountability and responsibility among your drivers and avoid adding your team to those stats.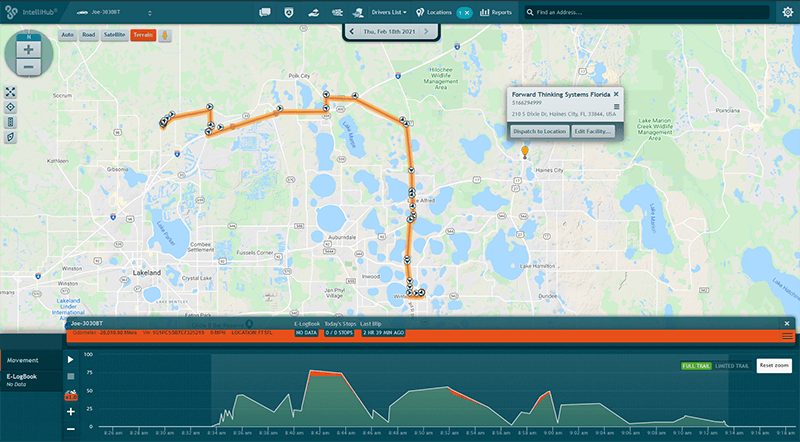 Breadcrumb Trail Snapshots
Breadcrumb trail snapshots are a feature of truck dash cameras that enable managers to view snapshots of driver routes. These data points provide an extra level of insight into the vehicle's activity for dispatching and routing, and can help fleet managers measure efficiency when performing productivity assessments.
Remote Historical & Live Streaming
Remote historical & live streaming allows fleet managers to view both live and historical footage without having to access the vehicle. This can be a massive time saver and aid in quickly settling insurance matters and other disputes.
Managing Your Truck Dash Camera Footage
Efficiently managing your truck dash camera footage is crucial for maximizing the benefits of your device. Fleet management portals can efficiently manage truck dash camera footage, configuration settings, and offer live streaming.
By selecting a truck dash camera that offers convenient and user-friendly management tools, you can ensure that your valuable footage is always accessible and organized.
Fleet Management Portal
Fleet management portals enable fleet managers to track and manage their fleet of vehicles, providing features such as GPS location tracking, driver performance monitoring, and vehicle maintenance tracking. The best fleet management portals offer users more visibility into driver performance metrics such as hard braking, hard cornering, rapid acceleration, or speeding. Additionally, they track fleet usage, create custom geofences, oversee vehicle maintenance schedules, consolidate activity reports, and trigger real-time alerts for critical events.
By incorporating a fleet management portal like IntelliHub that works well with your truck dash camera system, you can streamline the process of managing your truck's video footage and gain valuable insights into driver behavior and vehicle performance. IntelliHub works seamlessly with FleetCam to display live breadcrumb trails, current speed, location, and events, helping users effortlessly monitor and improve their fleet.
Why You Need FleetCam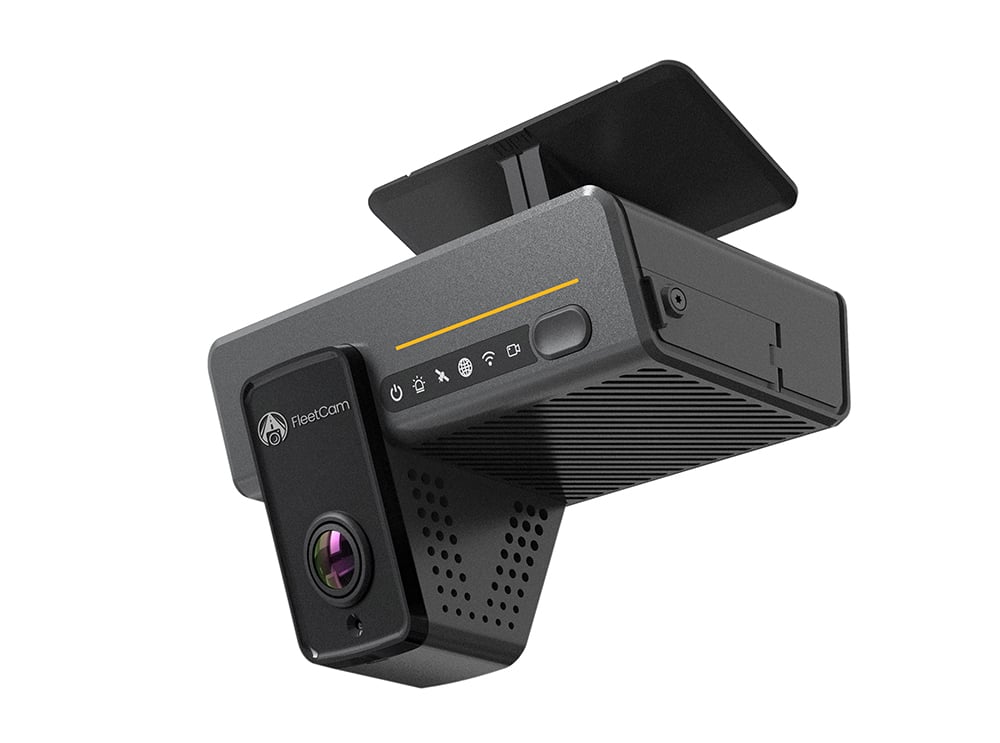 FleetCam Pro offers a comprehensive solution for truck dash cameras, featuring AI safety event detection, remote live & historical streaming, and a counterpart fleet management portal. This all-in-one solution provides a built-in AI-powered driver coaching system that can enhance driver behavior and overall safety.
FleetCam Pro also offers advanced features such as a built-in speaker, accelerometer, infrared, breadcrumb trail snapshots, AI safety event detection capabilities, and remote live & historical streaming. By choosing FleetCam Pro, you can rest assured that you have the right dash cam for your truck, with a perfect blend of safety, convenience, and innovation.
Summary
Selecting the right dash cam for your truck is an essential step toward improving safety, efficiency, and a valuable return on investment. By carefully considering factors such as image quality, ease of installation, and available features, you can make an informed decision when choosing the best dash cam for your truck.
With comprehensive solutions like FleetCam, DriveShield, and Intellihub at the heart of your trucking fleet's dash cam ecosystem, you can streamline the process of managing your truck's video footage, gain valuable insights into driver behavior and vehicle performance, protect your most valuable assets, and create a safer and more efficient fleet.
FAQs
Yes, truck dash cameras typically record all the time. Most dash cams are programmed to turn on when the vehicle is powered on and will continue to record until the car is turned off.
Dash cams like Fleetcam Pro allow managers to wake the camera remotely as needed. Drivers can also manually turn them on or off as needed.
In general, the police cannot use your dash cam footage against you. However, if a crime has been recorded on the camera, it may be subject to a search warrant or subpoena and you may be asked to provide the footage in court.
Yes, a dash cam can be viewed remotely. Certain dash cams like FleetCam offer remote historical and live streaming so you can access front and rear dash cam footage any time you need.
---
---
Psssst… Want to see how our fleet management solutions can help your company cut costs, improve driver safety, automate driver coaching, lower fleet risks, and improve your vehicle tracking?
Grab a free demo.
Do it.
Do it now.
Right down here. ⬇️