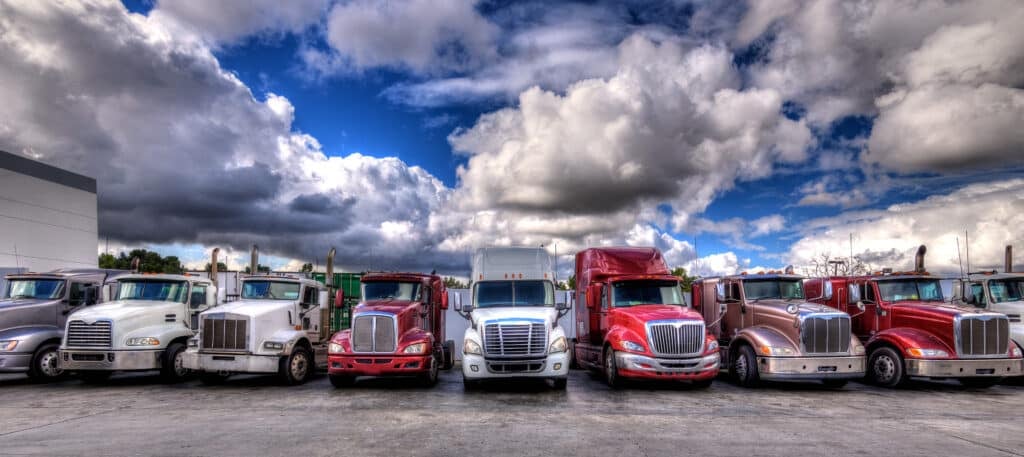 Fleet management services are a type of business that helps other organizations manage their fleet vehicles
Fleet management services are businesses that help other businesses manage their fleet operations.
These services can help with a number of tasks related to fleet management, such as routing, dispatching, driver training, maintenance, repairs, fuel monitoring, and more.
Simply put, they're a great asset for any organization that relies on fleet vehicles to get work done.
There are many different types of fleet management service providers available, so it's important to do some research to find the right one for your organization.
We've compiled everything you need to know about choosing a service for your fleet.
Let's dive in.
Fleet management solutions can help with multiple aspects of running your fleet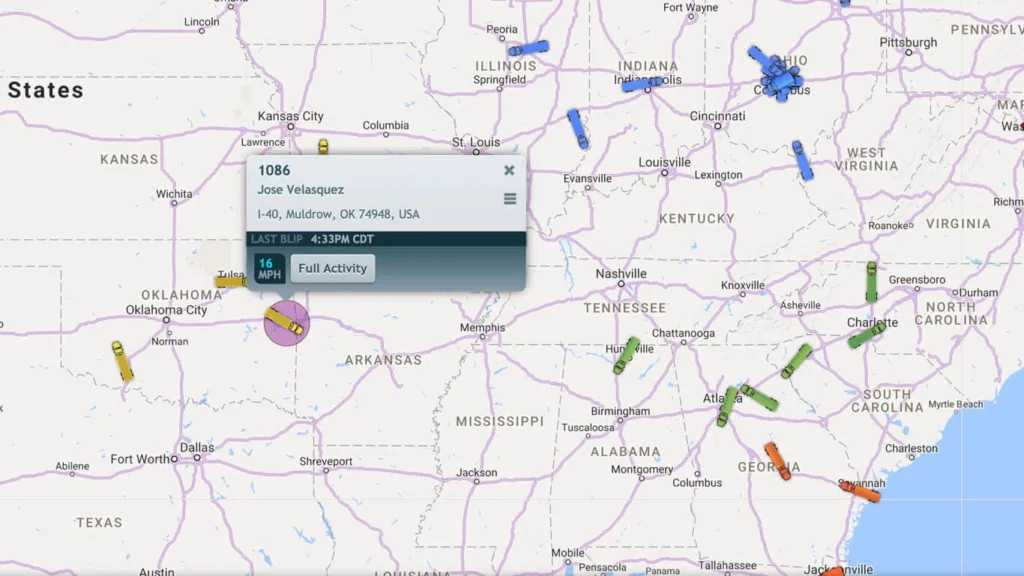 A fleet service provider can be a great way to save time and money on business operations.
These services can help with everything from vehicle maintenance, tracking, routing, fuel management, dispatching, and more.
These services also help to keep your fleet running smoothly and efficiently, so you can focus on your business.
Below are seven areas in which your business can benefit from a fleet management service.
1. Routing & Dispatching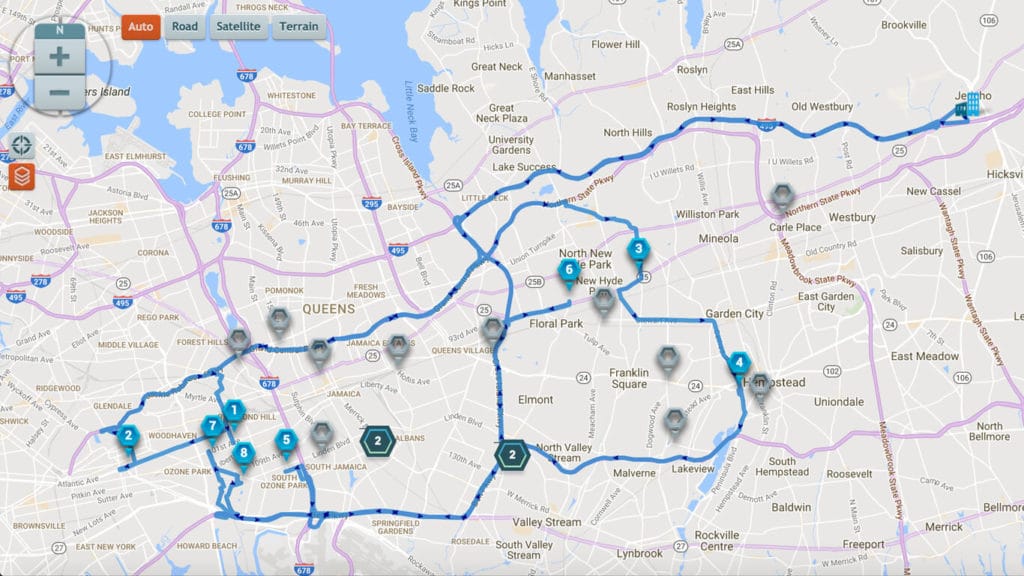 A fleet service may be a lifesaver when it comes to routing and dispatching.
With input data like addresses, traffic patterns, and driver availability, your entire fleet can receive the most effective routes in seconds. This saves time and cuts down on fuel usage and vehicle wear while also boosting customer satisfaction.
Fleet management solutions can also provide real-time information on road conditions and detours, allowing dispatch to adjust as needed.
2. Driver Coaching and Management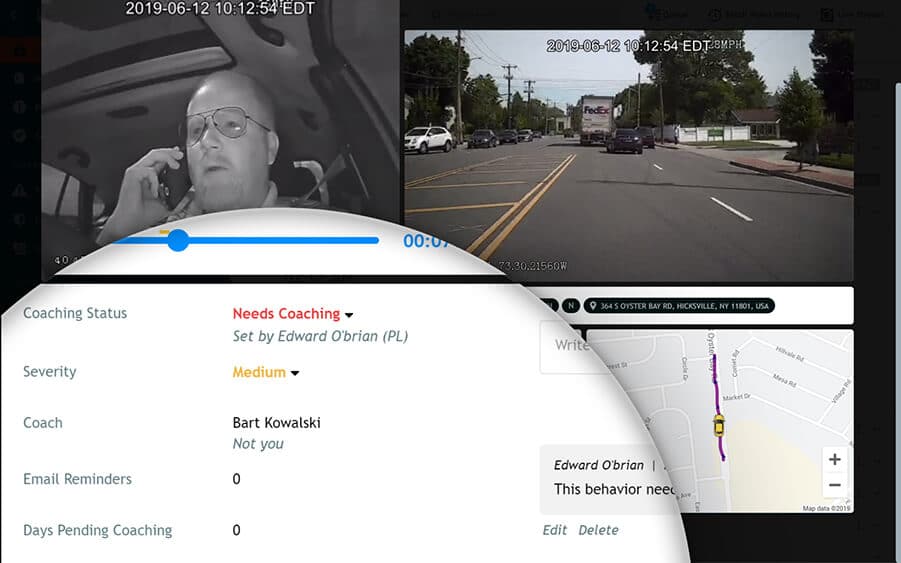 A well-trained and experienced team of drivers is an important part of any fleet.
Finding the time and resources to provide adequate coaching, on the other hand, might be a challenge.
Driver management software offers an easy method to deliver training exercises, monitor progress, and identify areas for improvement.
Some solutions, like DriveShield, also include automated driver coaching that only escalates issues to a fleet manager when necessary – saving valuable time.
Driver management solutions can ensure that your drivers get the coaching and training they need without depleting your time
3. Fleet Cameras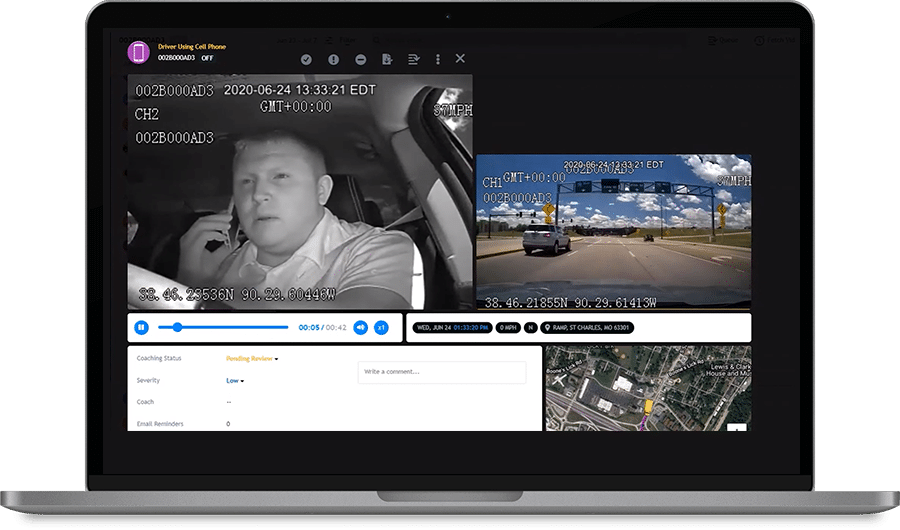 One of the most popular fleet solutions on the market is a fleet camera network. They can provide a slew of advantages, including:
Ensuring Accountability
Increased Visibility
Historical and Live Streaming
Increased Security
Improved Driver Behavior
Additional Safety
In addition, fleet cameras can assist driver safety, verify vehicle position, and provide an important alibi in insurance claims.
All told, a fleet camera system enables your staff to keep track of routine activities while giving unrivaled insight.
4. Fuel Management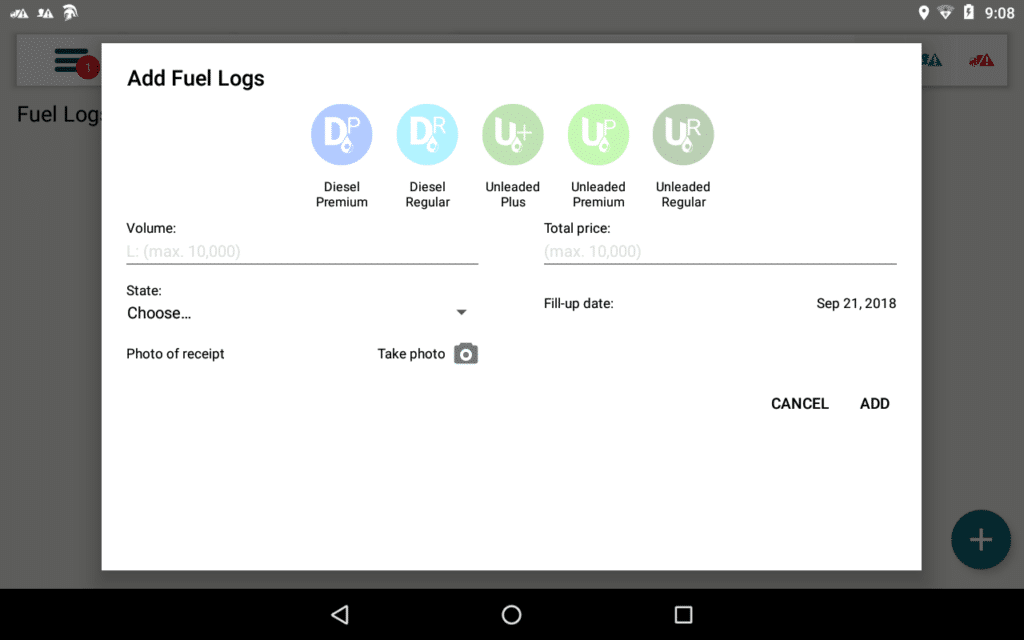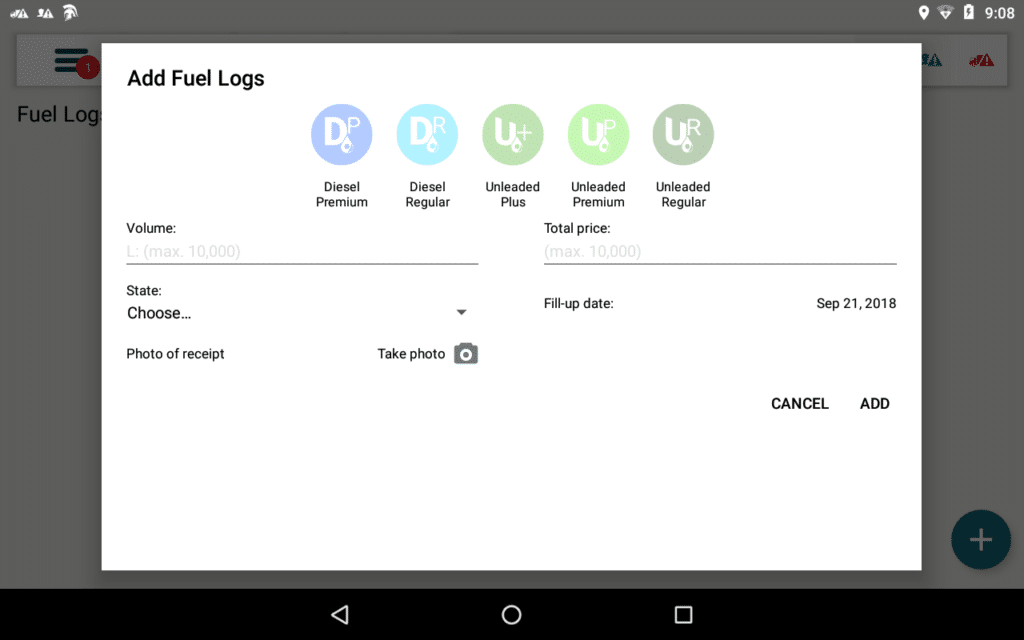 Fuel management is another area in which fleet management companies can help with operational efficiency. Reducing fuel usage is one of the best ways a fleet can cut costs and grow its business. For many fleets, the go-to solution is implementing a fuel card.
Fuel cards can reduce fuel purchasing costs, provide valuable fleet data to help limit fuel consumption, reduce theft and unauthorized purchases, and assist in IFTA reporting.
5. Maintenance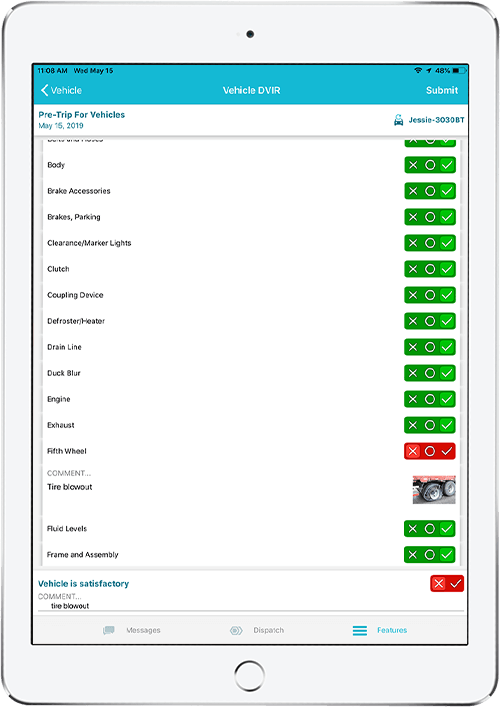 An effective fleet maintenance program is critical for any business that relies on transportation to get goods and services to their customers.
Vehicle maintenance software can help streamline the process of scheduling and tracking maintenance, as well as help control costs and lessen vehicle downtime.
Ultimately, fleet maintenance software helps prevent major issues with straightforward preventative maintenance.
6. Vehicle & Asset Tracking

GPS location tracking can be used to safeguard, maintain, and properly utilize assets.
For example, asset tracking can greatly assist businesses in quickly recovering lost or stolen goods, gathering real-time data on vehicle locations, and seeing which assets are simply sitting unused.
Location tracking is also vital for any fleet that utilizes routing software or fuel purchase confirmations.
Great fleet tracking software is essential whether you're monitoring asset utilization or GPS vehicle tracking.
7. Field Operations Management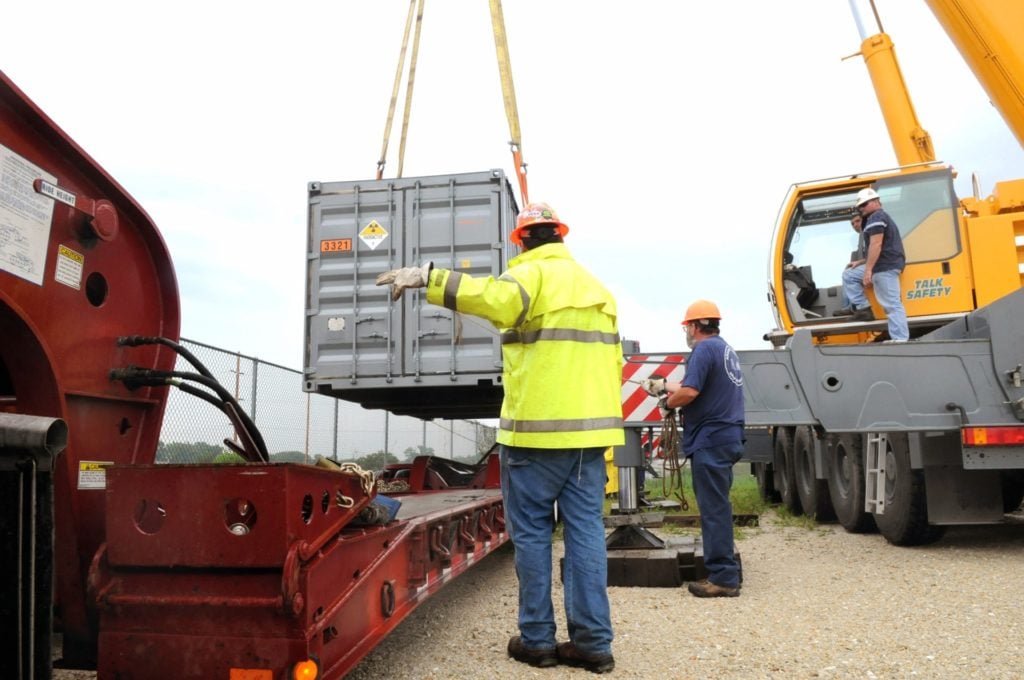 When it comes to managing staff, field operations present a unique challenge. On any given day, there might be a dozen or more workers throughout a wide area, making it difficult to keep track of everyone's movements and ensure they finish their work.
The right solutions can also help with this by providing real-time GPS tracking data for field operators as well as task status updates.
Furthermore, certain apps and software, like Field Warrior, can deploy personnel to new tasks, transmit paperwork, capture signatures, and more – keeping everyone on track and increasing output.
Fleet management services can be used by businesses of all sizes, from small businesses to large corporations
No matter your business size, the right fleet solutions can help in key areas.
These areas include:
reducing fleet costs
improving fleet efficiency
increasing safety
Fleet services can be a great way to improve the way your business operates, no matter your size or industry.
Some fleet services offer GPS tracking, which can be used to track the location of fleet vehicles in real-time. This is extremely useful for businesses that need to keep track of their fleet vehicles for any number of reasons, such as delivery timelines or security.
Other fleet management service providers can offer maintenance and repair services for fleet vehicles. This can be a great way to reduce the cost of operating a fleet, as well as improve the reliability of fleet vehicles.
No matter what your business size or needs, there is likely a fleet management service provider that can help.
By using a fleet management service, you can improve efficiency and save money
A fleet management service can help a business save money by reducing fuel costs, maintenance costs, and fleet insurance premiums. A fleet management service provider can also help a business improve its fleet utilization rate, which can lead to additional savings.
Secondly, fleet services can help a business track its vehicles and drivers, which can improve safety and compliance with regulations.
Ultimately, when it comes to saving money, a fleet management service is hard to beat. By reducing fuel costs, maintenance costs, and fleet insurance premiums, fleet service providers can help businesses of all sizes achieve significant savings.
Forward Thinking Systems is customizable to meet the specific needs of your business
Forward Thinking Systems offers customizable fleet management solutions for organizations of all sizes. We understand that every fleet is different, so we work closely with our clients to create a solution that meets their specific needs.
Some of the benefits of using our fleet management services include:
Improved efficiency and productivity
Reduced operating costs
Increased safety and compliance
Better asset utilization
If you're interested in learning more about how our services can help your organization, contact us today.
Conclusion
In closing, proper fleet management is valuable for any business that relies on a fleet of vehicles. When you're faced with running a fleet, you'll need any fleet management tips you can get.
Forward Thinking Systems is a leading provider of fleet solutions. We hear from fleets every day about the problems they're really facing. As such, we get a lot of great insight into how you can better help your business and increase fleet optimization.
Contact us today to learn more about our solutions and how we can help make your asset, car, and truck fleet management easier.
FAQs
Fleet management includes daily tasks such as routing and dispatching drivers, fleet maintenance, driver coaching, customer service, asset tracking, reporting, fuel management, and more.
There are many reasons why companies use fleet management services. Generally, a fleet service is used to improve the efficiency and effectiveness of a company's daily operations.
By partnering with fleet management companies, businesses can save money on fuel, maintenance, and other fleet-related expenses. In addition, they can help businesses improve safety and compliance with government regulations.
The best fleet managers are those who have a strong understanding of the fleet management process and are able to effectively communicate with their team. They should also be able to use data and analytics to make decisions about fleet operations.
Furthermore, good fleet managers are always looking for ways to improve the efficiency of their fleet and are willing to try new things.
Fleet management software is a tool that can be used to manage fleet operations and make them more efficient. It can help businesses save money on fuel, maintenance, and other fleet-related expenses.
In addition, software can help companies improve routing, visibility, and safety and compliance with government regulations.
---
Psssst… Want to see how our fleet management services can make your job easier?
Grab a free demo.
Do it.
Do it now.
Right down here. ⬇️