Government fleet management can be tough.
Managing fleets is already a challenge, and when it comes to handling a government operation, there are whole new levels of compliance, budgetary issues, and accountability measures that need to be taken into consideration.
Your time is important when you run a government fleet. You need to be able to do as much as you can, as efficiently as you can while keeping costs in check. You need tools that provide tangible value to taxpayers. That's why so many government fleet operations are turning to technology like fleet software solutions to help them manage federal, state, and local government vehicles and assets.
What Types of Fleets Would Benefit from Using a Fleet Management Solution?
The U.S. government operates the largest civilian fleet in the world with more than 640,000 vehicles as reported in a federal fleet report, with the U.S. Postal Service holding the largest fleet.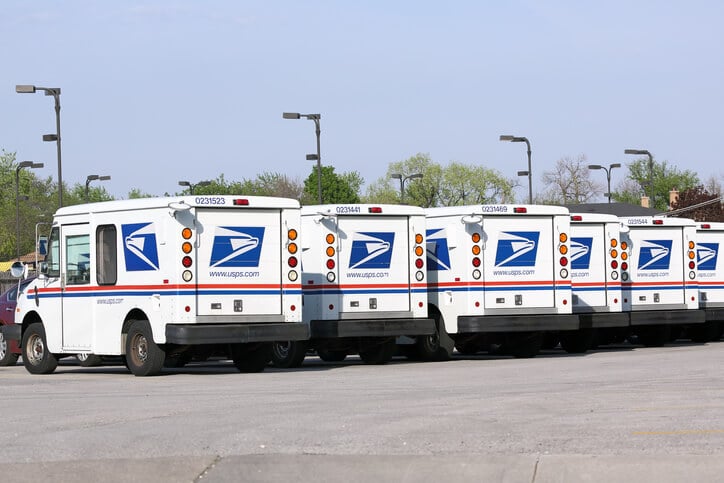 Any federal, state, or local government fleet with three or more vehicles should consider using a fleet management solution. Police, first responders, utilities, city and municipal departments, and military fleets can all greatly benefit from investing in fleet management technology.
Why Government Fleets Should Invest in Fleet Management Tools?
Fleet managers in government settings require secure, reliable, efficient, and cost-effective solutions that are easy to set up and easy to use.
Government fleet managers handle tasks and sensitive information that span from managing paperwork, ensuring compliance needs are being met, keeping fuel and maintenance costs in check, and overseeing staff. Having fleet management tools in place can help you track and analyze every detail of your fleet's performance using one comprehensive, centralized system.
You can get real-time alerts that let you immediately respond to issues as they arise – with notices sent right to your computer or smartphone. You can easily keep detailed records that make it easy to compile reports and respond to public questions with information that is simple to understand.
Here are six ways fleet management technology can help keep your government organization running smoothly.
1. Location Tracking
Government fleets are constantly on the move, and as a fleet manager, you need to know exactly where those vehicles are. Fleet tracking technology helps you monitor your assets and their usage. GPS tracking devices show you the real-time locations of everything in your fleet, including vehicles, trailers, heavy machinery, and ancillary equipment.
Real-time GPS fleet management isn't just about knowing where your vehicles are and where they're headed either. You can also monitor driver behavior, reduce theft and unauthorized usage, and improve service and accountability with accurate ETAs.
GPS tracking systems for trucks, fleet vehicles, trailers, and assets allow you to quickly locate missing or stolen vehicles and reduce the risk of shrinkage too. You can also receive real-time alerts when your drivers enter unauthorized areas or drive a vehicle outside the normal hours of operation.
GPS location tracking lets you quickly see which service vehicle is closest in the event of an emergency, providing constituents with faster response times.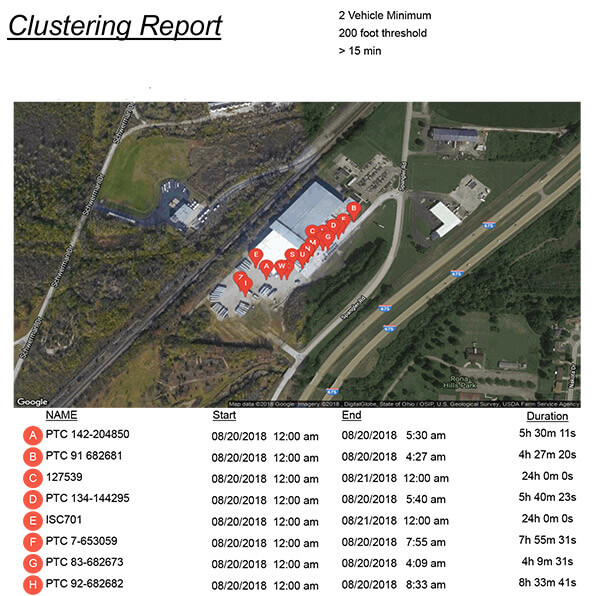 You can also determine if fleet vehicles are being underutilized using GPS tracking technology. If a vehicle is sitting most of the time, you can use the information to map out asset reallocations. You can make sure that a pool of vehicles is being properly rotated too, helping to improve your fleet's longevity.
Using geofencing technology also helps you to see how long someone was on a job site. You can also link to work tickets, and see how many vehicles are on-site with vehicle clustering reports, ensuring that staff is where they need to be and that assets are being properly used.
2. Driver Safety
Driver safety is one of the biggest responsibilities a fleet manager handles. Ensuring that drivers are following protocols and using good judgement while on the road is a critical part of an organization's success.
Fleet tracking technology uses data collected in the field to help you determine what is happening on the road, letting you compare patterns with other drivers. Driver safety reports provide fleet-wide analytics of driver performance scores and unsafe driving incidents that make it easy to see which drivers are doing well and which ones need more training.
For fleets looking to further improve driver performance, Artificial Intelligence can be used to help ensure safety standards are being met.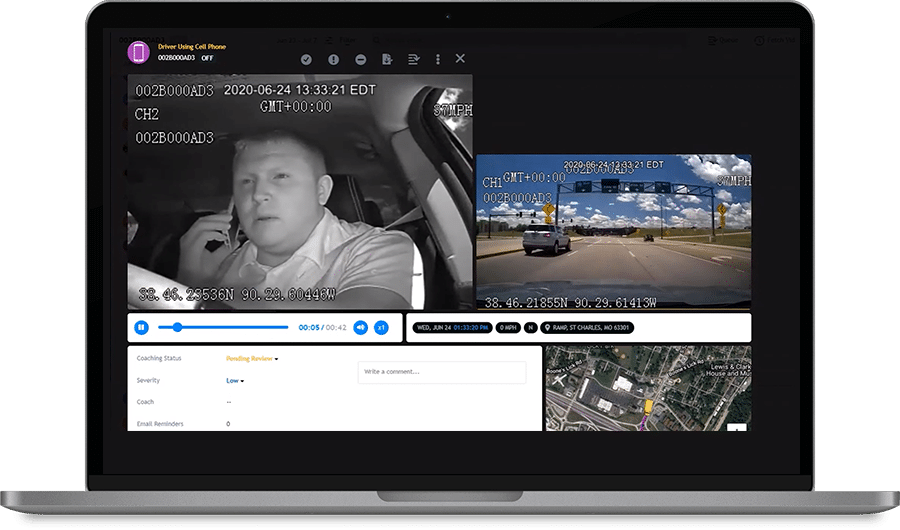 Advanced AI video cameras and sensors instantly spot unsafe or unwanted driving behavior and set off real-time in-cab alerts; giving the driver a chance to correct course in real-time. Instant alerts are sent out to selected managers, while a built-in driver coaching system lets you review events and use a web portal to provide more coaching directions as needed.
3. Maintenance Management
Having a strong maintenance program is critical for preventing downtime, managing expenses, and extending asset lifespans. Because most government fleets perform maintenance in-house, it's up to your team to ensure your organization's assets are in working condition.
You can proactively prevent problems by using tools that make tracking repairs and maintenance schedules easy to manage. Preventive maintenance alerts and remote engine diagnostics codes keep you in the loop about what your vehicles need and are sent right to your phone or computer.
Maintenance plans are only as strong as your inspection process though. Not only do mobile vehicle inspections keep your vehicles safe and compliant; they also are your first line of defense when maintaining assets.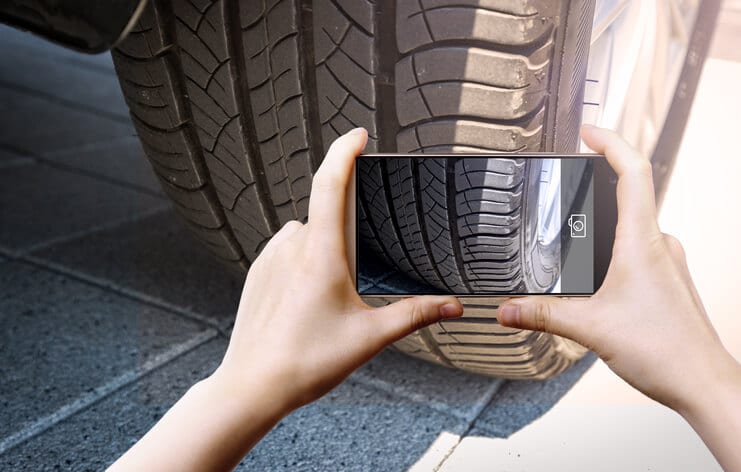 Driver vehicle inspection reports ensure that everything is looked over before hitting the road. You can set time limits on DVIRs too to ensure that vehicles are thoroughly inspected. Drivers can digitally log any issues they come across using notes and pictures. That gives the shop time to preemptively order parts and schedule out the maintenance work so the vehicle can be back on the road as quickly as possible without having to pay for rush shipping or emergency overtime hours.
Meanwhile, digital maintenance logs and reports give you a bird's-eye view of your fleets' performance. Digital asset tracking allows you to monitor each vehicle by VIN number, so your shop will be aware of any potential part recalls, or individual vehicle issues such as dead batteries in pool cars. These tools are designed to help you get the most out of your vehicles while running into as few issues as possible while they are on the road.
4. Accessible and Secure Integration
Government fleets rely on secure systems that fit into current operations without impacting other systems.
Advanced fleet management solutions easily integrate with most systems – offering open, secure APIs and FTPs. Single sign-on (SSO) capabilities and two-factor authentication round out accessibility and security needs, providing you with a safe and reliable system that keeps operations running smoothly.
Forward Thinking's fleet management systems can take advantage of redundant cellular networks or even specialized cellular networks intended for government and first responders, such as FirstNet. FirstNet is a high-speed nationwide wireless broadband network that is specifically designated as a public safety communication platform.
5. Fuel Efficiency and Environmental Regulations
Government fleet management looking to reduce overhead costs often turn to fleet tracking and management technology. These solutions help managers reduce fuel costs by monitoring speeding or extended idling times, which can help reduce fuel waste. This technology is also designed to help reduce the amount of office work you need to handle fuel expense reports.
Fleet management solutions can integrate different fuel cards into the same system to organize fuel purchase logs while keeping track of important data that helps you build and balance budgets.
Federal, state, and local government fleets have individual environmental regulations they must meet as well, based on their jurisdiction. For instance, California has smog emissions standards that fleet vehicles must meet to stay on the road.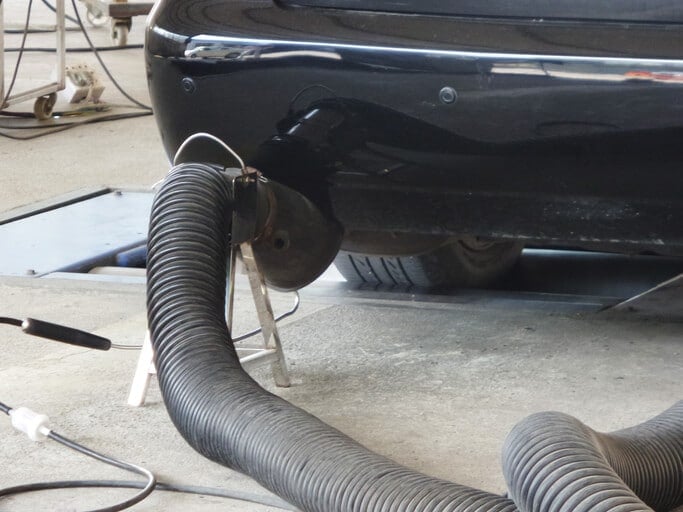 Forward Thinking Systems provides government fleets in California a way to monitor fleet vehicle emissions easily and continuously. California BAR's Continuous Testing Program offers government fleet vehicles that are approved to participate in the program a way to substitute the state's physical smog check inspections if they meet the criteria. This program allows qualified fleets an opportunity to avoid inspection fees and save valuable time.
6. GIS Layers
GIS mapping layers allow you to view important information about assets that pertain to your agency. For instance, you can layer in data about where electric boxes and telephone polls are located, which is extremely helpful for government entities like public works and utilities.
With easy access to this information, you can quickly dispatch crews for maintenance work, reducing delays and confusion.

Take Control of Your Government Fleet Management
Good government fleet management software is designed to make your job easier. It takes out the guesswork, automates a host of time-consuming tasks, and provides you with as much information as possible so you can quickly make decisions as issues arise.
Make sure you're taking advantage of the tools that will help you and your organization thrive. If you're ready to see exactly what is happening on the road while streamlining vital operational procedures, please contact us so we can get a better sense of your needs. From there we will set you up with a free demo and review the services we offer that best pair with your current solutions.
Photos: Forward Thinking Systems