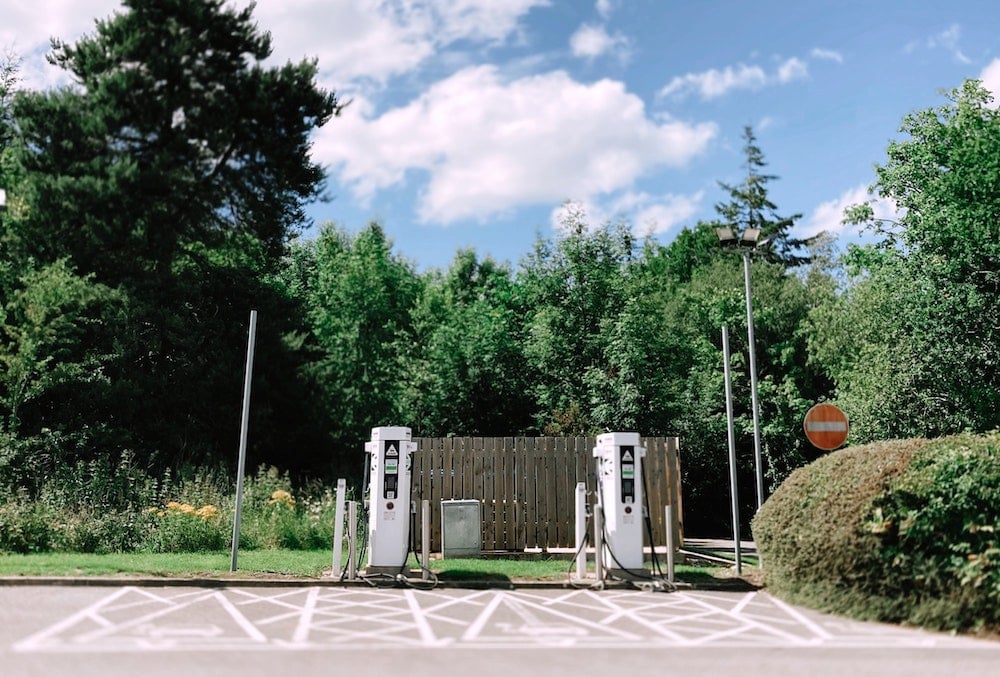 For fleet managers, coming up with a sustainable fleet strategy can support your business's bottom line and help preserve our home.
Fleet sustainability can come in many forms. Whether it's fuel efficiency, using zero-emission vehicles, or paying attention to route management, it's possible to achieve your sustainability goals on any level.
It can be hard to find the data to determine what sustainability looks like for your company. We'll help you learn more about fleet sustainability- the pros and cons, government incentives, market trends, and how to create a sustainable fleet management strategy.
Let's get started.
What is Sustainable Fleet Management?
Sustainable fleets generally operate with three goals in mind: lower environmental impact, compliance, and more sustainable practices.
Typically, fleets reduce environmental impact by:
Using greener technologies
Improving fuel efficiency
Reducing waste and inefficient practices
Reducing carbon emissions
There are many challenges and benefits that come with sustainable fleet management, and it's up to you as to what kind of strategy to implement for your business.
How Can a Sustainable Fleet Management Strategy Help With Environmental Impact?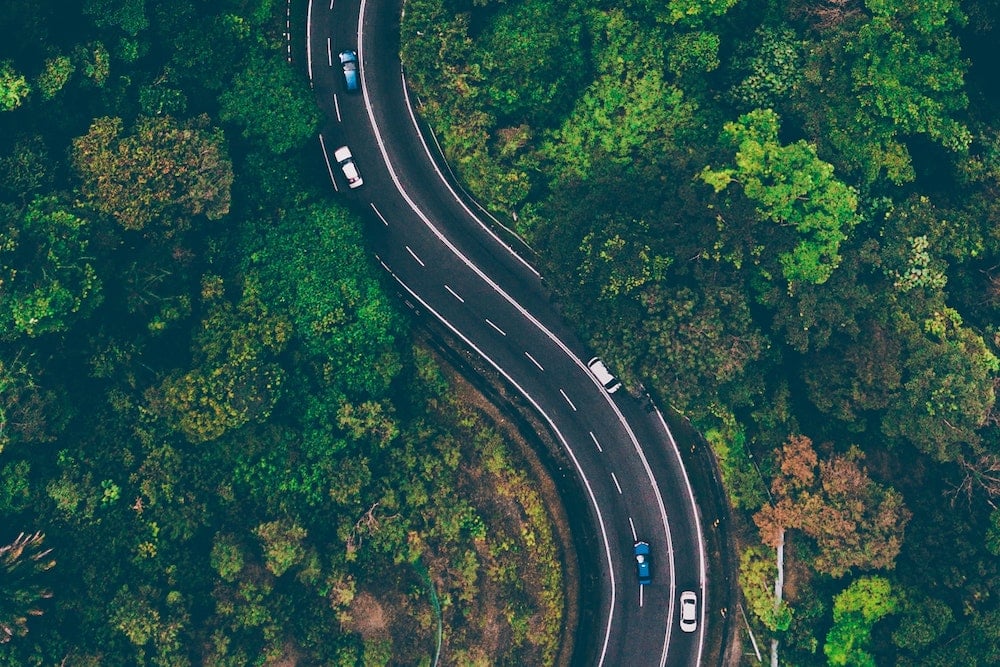 Optimized fleet sustainability can help lessen environmental impact by focusing on aspects of real-world infrastructure.
There are several different measures fleet managers can take to make their fleet management strategy more sustainable.
Increasing Fuel Efficiency
Lowering Carbon Emissions
Integrating Hybrid or Electric Vehicles
Optimizing Routes
Incorporating More Reusable Tools & Products (saves money)
Focusing on fuel efficiency can lower your fuel costs and decrease the amount spent at the pump. By reducing your carbon emissions, your fleet complies with new mandates and contributes to a cleaner environment.
Likewise, if your business adds hybrid or electric vehicles to its fleet, you play a part in reducing greenhouse gas emissions and can incorporate more fuel options, such as renewable diesel blends.
By using a route optimizer, your business can complete more routes in less time while also saving money on fuel.
By eliminating disposable products from your fleet operations, you can invest in resources that will ultimately save you money over the long-term while also reducing waste.
It's up to you what kind of direction you want to take for your vehicle management. We hope to provide you with the information you need so you can take the necessary action to achieve your goals.
The State of Electric Vehicles in the Fleet Industry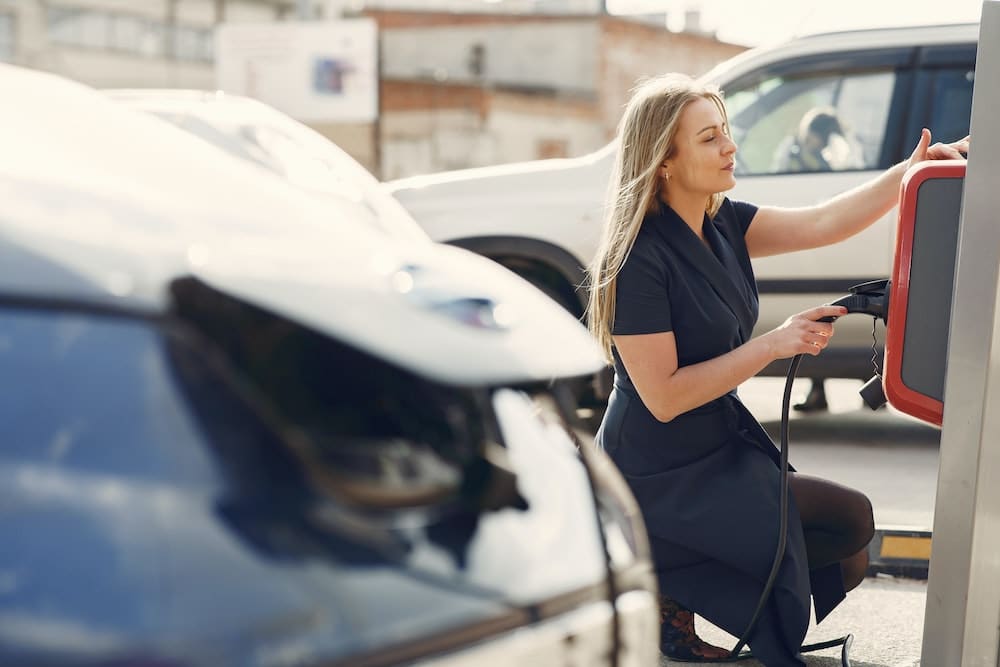 A popular trend in the fleet industry is using electric vehicles (EV) and plug-in hybrid electric vehicles (PHEV).
If you have EVs in your fleet, your vehicles run partially or completely on electricity. They are a more sustainable option than internal combustion engine vehicles (ICEV). Standard hybrids and plug-in hybrid electric vehicles use both electricity and gas.
With the current state of technology, EVs are great for short-distance travel. Hybrids are more beneficial for fleets needing longer trips between charges or fill-ups. Not all green vehicles have the same benefits, so it's important to decide which will work best for you.
Green vehicles are a popular new option since they can reduce maintenance costs, use less fuel, and carry tax write-offs, but they can provide challenges as well.
Where will our drivers have to stop to charge their vehicle?
How long will they have to wait for their vehicle to be completely charged?
How will this affect our energy bill?
These are some of the questions you will have to consider when making a sustainable fleet management strategy.
Alternative Fuel Vehicles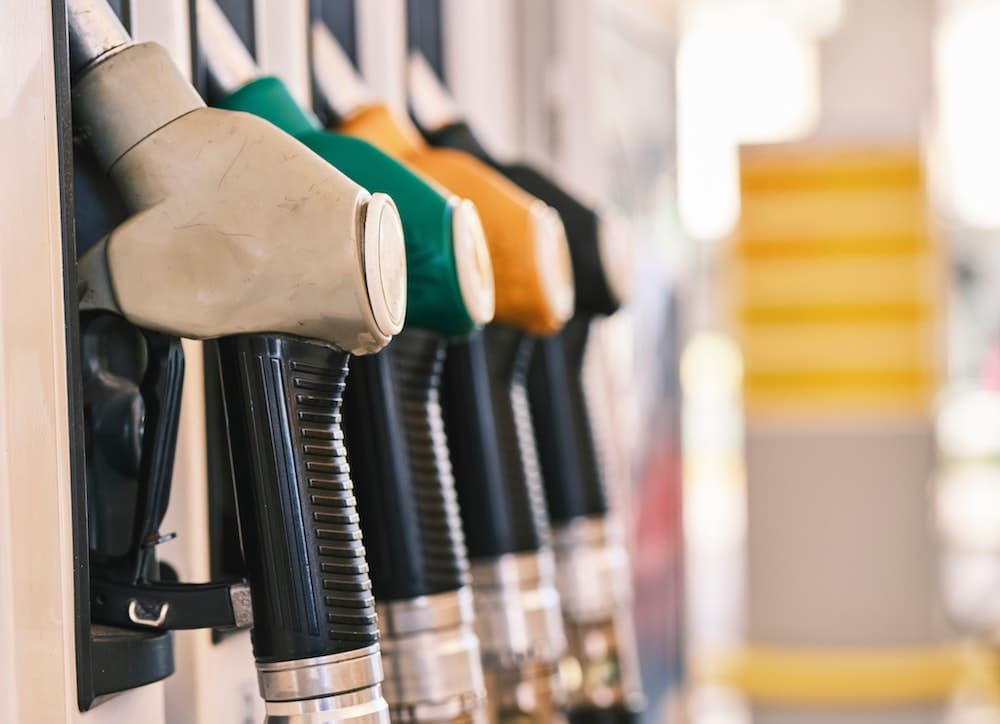 What is an alternative fuel vehicle? These are motor vehicles that run on alternative fuel rather than traditional diesel or gasoline.
There are many different types of alternative fuel vehicles for light-duty, medium-duty, and heavy-duty work, such as:
Biofuels
Natural Gas
Carbon-Neutral & Carbon-Negative
Hydrogen Fuel Cells
Alternative fuel vehicles are becoming more popular with the fluctuation of gas prices, environmental concerns, and tax incentives.
However, it's important to also consider the accessibility cost of alternative fuels and whether they're right for your company.
Challenges of Creating a Fleet Sustainability Plan
While it's important to be aware of the benefits of sustainable fleet management, it's also essential to consider the challenges fleet managers might face.
Knowing Where to Start
Energy Consumption of EVs
Fueling Costs
Cost-Effective Solutions
Ease of Use
Finding what works best for your vehicle fleet can be overwhelming. So here are several ways to make your operations more sustainable.
4 Pillars for Creating Your Sustainable Fleet Management Plan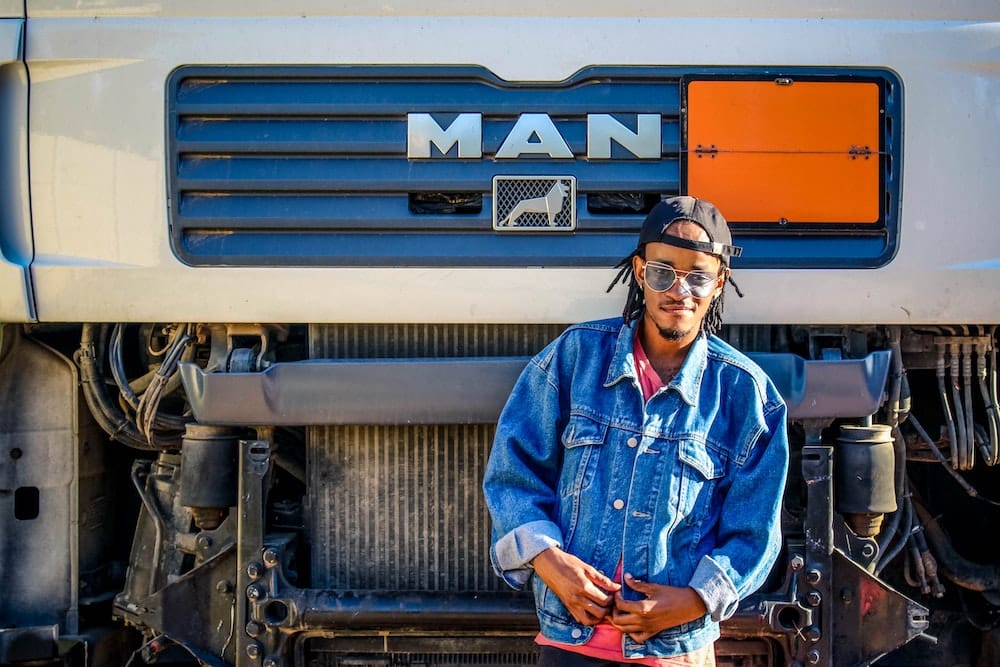 There are four main initiatives you can incorporate into your sustainable fleet plan, such as:
Switching to Green Vehicles
Operational Efficiencies
Optimizing Your Vehicle Stable
Reducing Mileage
Going Green: Switching to Alternative Fuels
One way to make your fleet vehicles sustainable is to focus on alternative fuels.
One way of doing this is by replacing petroleum diesel with renewable diesel or biodiesel blends.
Here are some of the benefits of alternative fuels:
Renewable diesel: cleaner, high-quality products that withstand cold and are more easily stored than petroleum diesel.
Biodiesel blends: domestically produced, clean-burning, renewable substitutes for petroleum diesel. They increase energy security, improve air quality, and provide safety benefits.
Natural gas: They can drastically reduce carbon emissions, are a clean-burning fuel, and reduce operating costs.
Finding where you can optimize your fuel efficiencies by prioritizing renewable fuels can help reduce greenhouse gas emissions.
Whether it's alternative fuels like renewable diesel blends, compressed or biodiesel, focusing on green fuel alternatives can help make greener fleets and a more sustainable fleet plan.
Increasing Operational Efficiency
One of the most effective ways to build a sustainable fleet and reduce emissions is to focus on your fleet efficiency.
Fleets can do this by:
Paying attention to unnecessary idling
Reduce mileage by using software like GPS tracking and route optimizers
Replacing inefficient vehicles with fuel-efficient ones
Minimizing idling, miles traveled, and replacing inefficient vehicles will help with fuel costs, maintenance, repair, and environmental impact.
Optimizing Your Vehicle Stable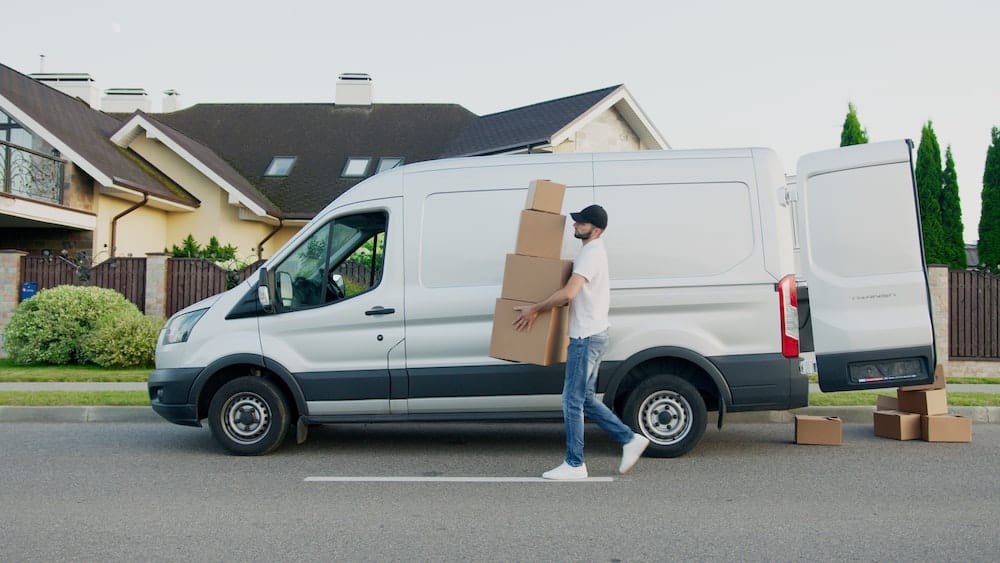 Another way to craft a more sustainable fleet strategy is by ensuring your company optimizes its stable of vehicles. This may sound like common sense, but we often rationalize purchasing or keeping items for the "just-in-case" scenario that rarely happens.
Here are a few points to consider:
Larger vehicles with more powerful engines naturally lead to higher fuel consumption
(opt for the smallest engine that will get the job done safely, efficiently, and effectively)
Heavier vehicles could cost more in annual road taxes
Under-utilized vehicles lead to unnecessary expenses
(Maintenance, storage, taxes, and registration fees are all wasted on a vehicle that's rarely used)
Ultimately, you want to ensure your business is catering its expenses toward the "must-haves" and not the "what ifs?" By doing so, you'll decrease waste and emissions in the process.
Reducing Waste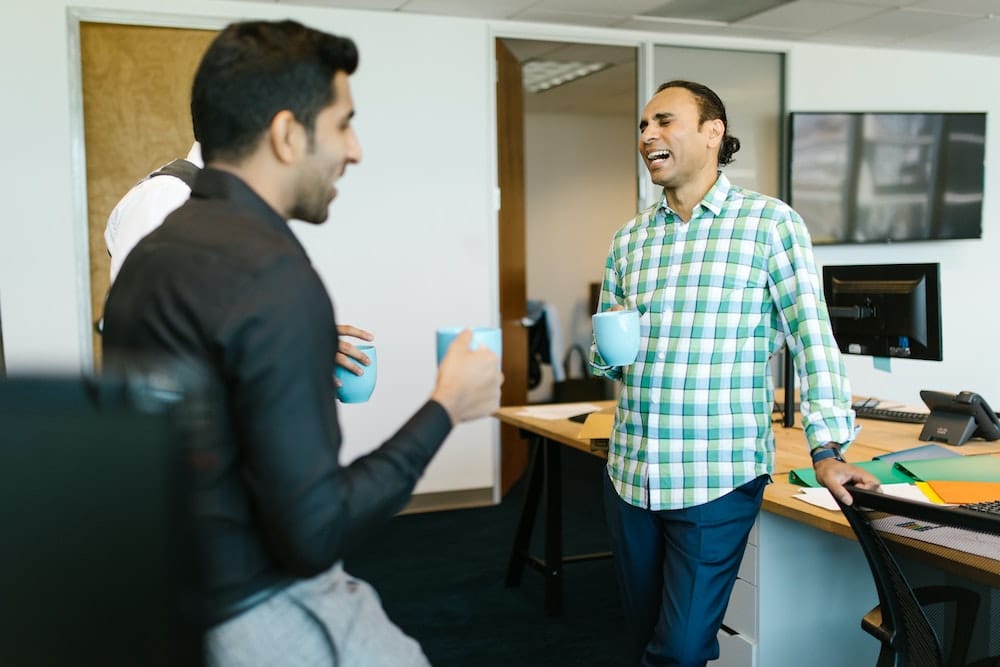 The last principle of creating a sustainable fleet management strategy is to focus on reducing waste.
Waste comes in many forms, but for our purposes, we'll primarily focus on purchasing reusable products rather than disposable ones.
Examples of reusable alternatives to common disposables:
Washable air filters (K&N)
Washable shop rags
Digital business cards or marketing materials
Digital forms
Non-disposable office cups & utensils
Bonus Tips
Switch to LEDs. They'll cost more upfront but dramatically reduce your energy expenses long-term.
Reducing Paper Waste – Diving Deeper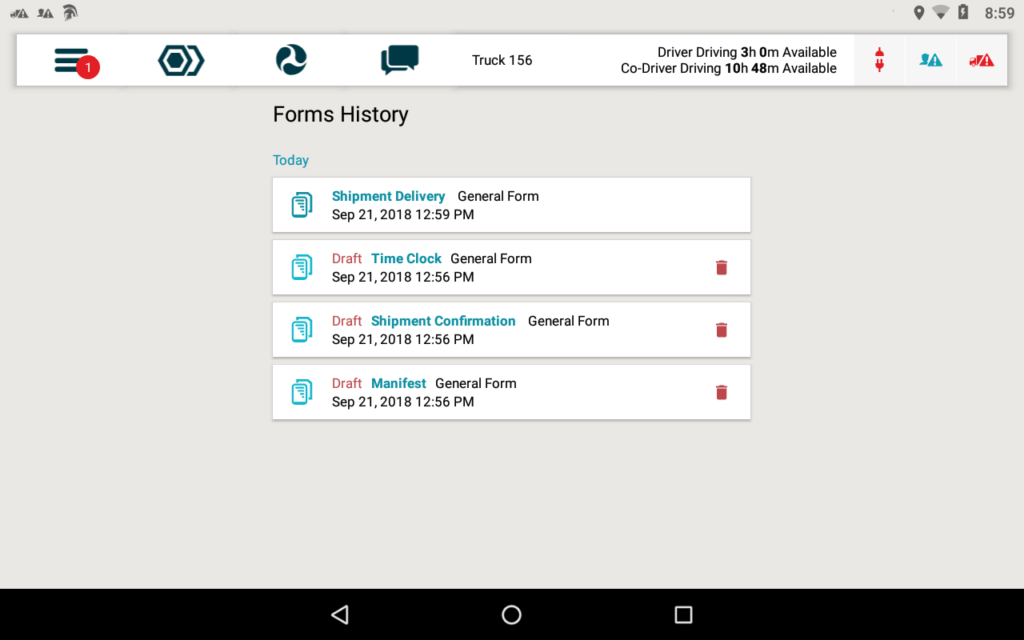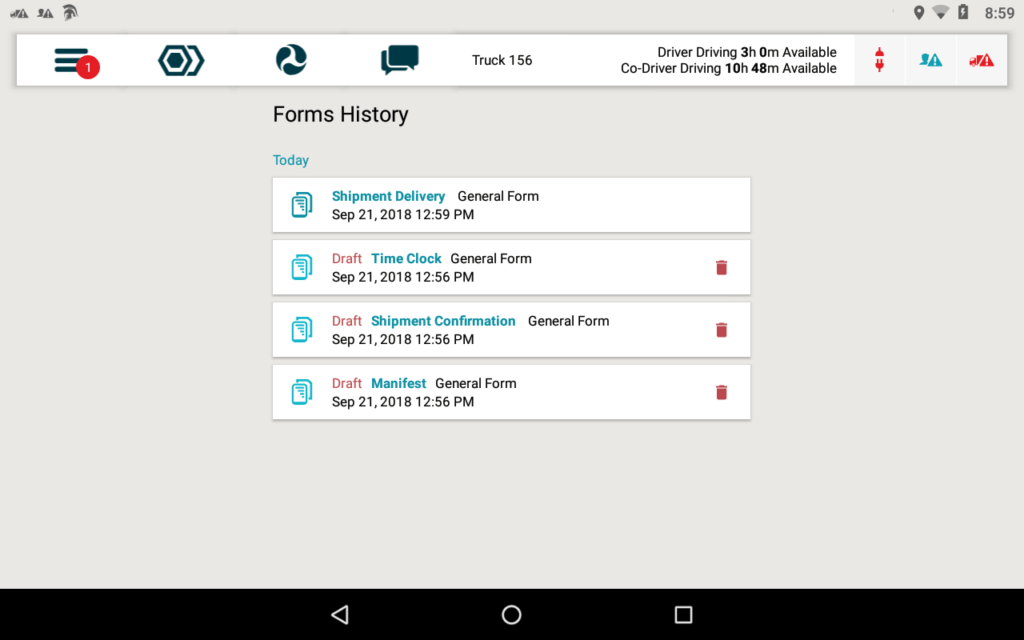 One of the largest wasted expenses for businesses is paper products. With this in mind, you'll want to identify opportunities to invest in digital fleet solutions.
FTS can provide you with several solutions that can reduce your paper waste and increase efficiency:
Digital products can help make planning, scheduling, and maintaining your vehicle fleet more manageable and sustainable.
Increasing Fleet Sustainability Can Help More than Just the Environment
Having a green fleet can help the environment and your business last longer. And, many clients are starting to prefer working with sustainable businesses.
Over time, sustainability can help you save money and support the environment.
Ready to get started?
Let's do it together.
Managing Your Sustainable Goals With Forward Thinking Systems
A sustainable fleet strategy is possible by making changes within your current management plan. It's up to you what kind of changes is right for your fleet.
At Forward Thinking Systems, we prioritize your strategy. Whether you're interested in making your plan more sustainable, optimizing your daily operations, lowering maintenance costs, or anything else, we're here for you.
FAQs
One of the most effective ways to implement your sustainability plan is to incentivize your drivers to decrease their excessive idling. Find ways to promote driver efficiency and eco-friendly habits by promoting incentives and education.
There are pros and cons to consider when replacing your ICE vehicles with electric ones. Consider maintenance savings, mileage, time range, and charging requirements. Build out a detailed report comparing yearly expenses to help you make the best decision.
---
Psssst… Want to see how our fleet management services can help your business save money, implement more sustainable practices, and prep for the future?
Grab a free demo.
Do it.
Do it now.
Right down here. ⬇️