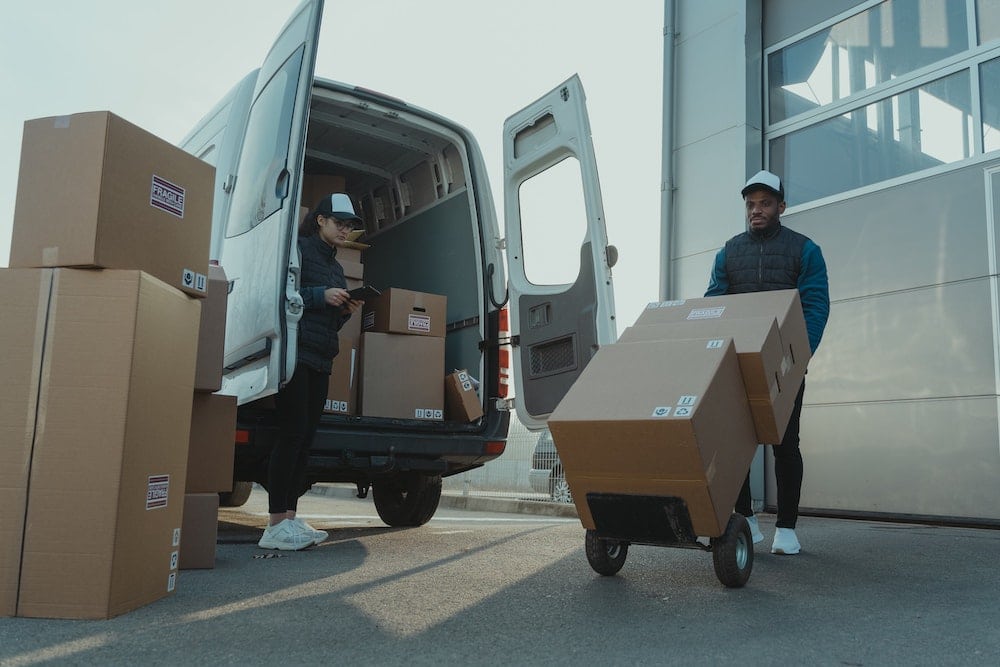 Choosing a great vehicle tracking system is crucial for any small business that relies on a fleet to get the job done. And no matter the size of a fleet, large or small, every fleet manager faces difficulties and challenges.
GPS fleet tracking software is the bedrock of fleet management. It offers numerous benefits for your small business such as route optimization, dispatching, geofencing, activity history, theft prevention, and more.
Below, we'll cover what GPS fleet tracking is, why it's important, the problems it can solve for your small business, and how to choose your next GPS tracking solution.
Let's dive in.
What Is a GPS Fleet Tracking Solution?

GPS tracking devices can help fleet managers stay on top of their fleet and determine the location of their vehicles and drivers. GPS tracking technology makes it possible to use tools such as navigators, route optimizers, and asset trackers.
GPS is short for Global Positioning System and uses the triangulation of satellites to pinpoint precise locations.
Typically, a GPS unit is either:
Hardwired
Plug-and-Play (OBD II, CAN bus)
Hardwired
Hardwired GPS units are wired directly to a vehicle's battery, ground, and ignition. Generally, these are smaller units that simply offer tracking abilities for fleet managers, not navigation for the drivers.
Plug-and-Play
Plug-and-play GPS tracking units connect directly (wired or Bluetooth) to the vehicle's OBD II port, CAN Bus port, or SAE J1939 connection. Beyond their ease of installation, plug-and-play units commonly provide additional vehicle diagnostic information such as engine load, emissions data, speed, diagnostics, and more.
Generally speaking, a small business can benefit greatly from any of the three options above. It's simply a matter of how many features you want to benefit from and the cost your business is willing to expend.
Why is GPS Fleet Tracking Software Important for Small Businesses?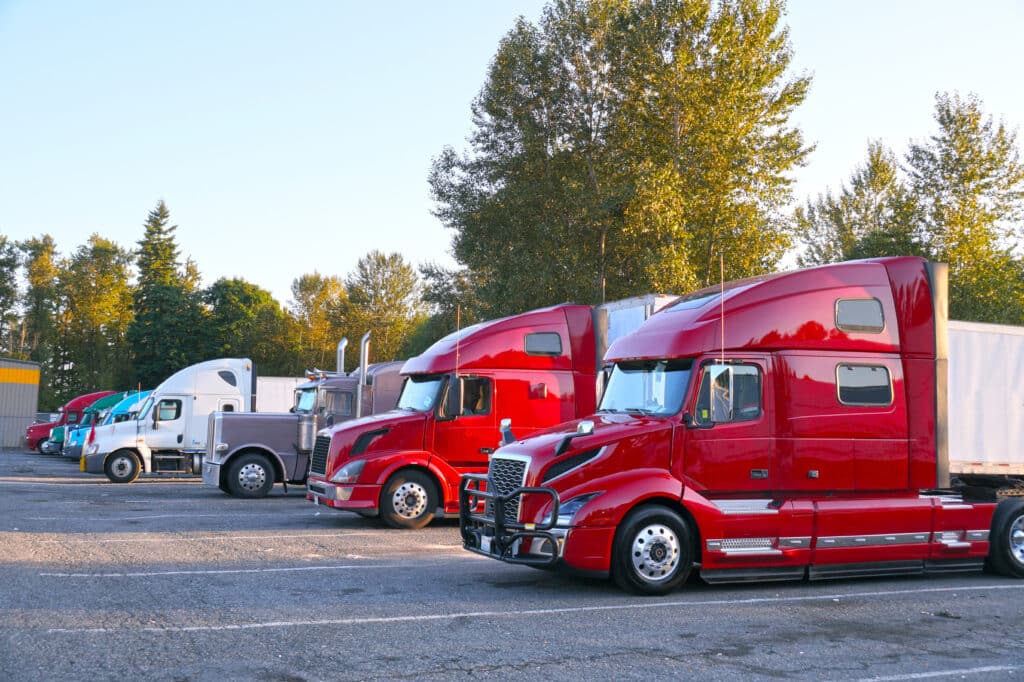 Even if you're not overseeing hundreds of vehicles, you will still want to invest in a GPS fleet tracking system.
Finding an efficient GPS fleet tracking device is huge for fleet managers because it can help coordinate operations more efficiently, maximize profits, and support dozens of other features.
What Challenges Face Small Business Fleets?
Small business owners face numerous challenges. Many of the day-to-day operations include obstacles such as:
Theft & Unauthorized Use
Routing & Dispatching
Minimizing Detentions
On-Site Hourly Invoicing
Fuel Efficiency & Excessive Fuel Consumption
Vehicle Maintenance
Excessive Operating Costs
GPS devices can help to overcome these common stressors.
Let's cover some of the solutions made possible with a GPS tracking system.
What are the Solutions & Benefits of GPS Fleet Tracking Services?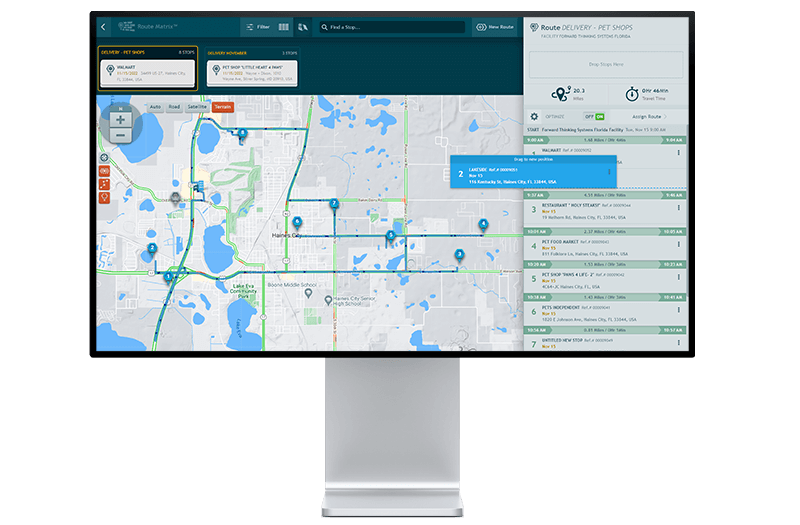 Small business owners can benefit from GPS fleet tracking solutions in a variety of ways:
Route Optimization
Reducing Theft & Unauthorized Driving
Improving Asset Utilization
Predicting Vehicle Health
Tracking and Improving Driver Behavior & Performance
On-Site Hourly Invoicing
Route Optimization
GPS fleet tracking systems are essential for determining efficient routes, aiding in time management, and cutting down fuel costs.
GPS tracking provides you with the data you need to make time and cost-saving decisions by supporting route optimizers like Route Matrix. This eliminates excessive mileage and fuel spending.
Reducing Theft & Unauthorized Driving
GPS tracking informs small business owners of their vehicle's locations, providing an easy way to improve your business fleet's security and accountability.
It aids in theft recovery and also gives you the necessary information to identify and reduce unauthorized driving with features like geofencing.
Improving Asset Utilization
The best GPS tracking systems can help you better utilize your assets.
With this real-time data, you can make informed decisions on which assets could get more use, and make strategic decisions for the future.
Predicting Vehicle Health
GPS tracking systems can help your team monitor and predict vehicle health. By monitoring and tracking vehicle mileage, you can stay ahead of maintenance issues, ensuring your vehicles are running smoothly and avoiding unnecessary downtime.
Tracking and Improving Driver Performance
GPS fleet tracking software can help monitor speeding, how long it takes for a driver to finish a job, and when they're off-route.
As a result, you can incentivize and reward drivers appropriately for their efficiency.
On-Site Hourly Invoicing
GPS tracking can even help with hourly invoicing. With verifiable GPS data, your team can conveniently provide customers with proof of time spent on-site for services.
How to Choose the Best Vehicle Tracking System for Small Business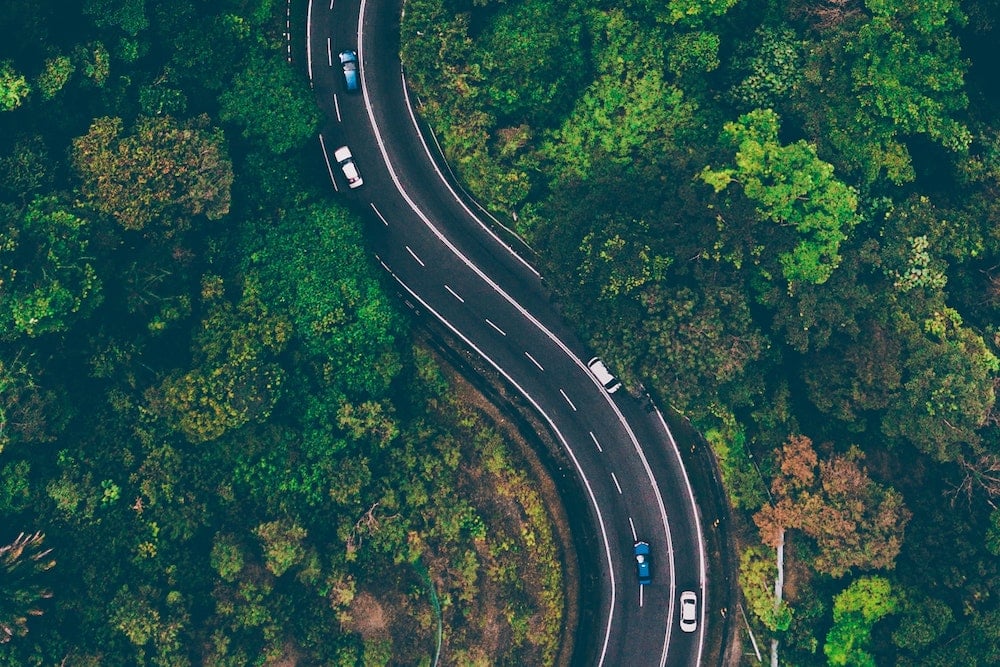 So how do you choose the best GPS system for your fleet vehicles?
Here are some items to consider when choosing your next GPS fleet tracking system.
Easy Installation
Feature Set
Quality of Location Tracking
Customer Satisfaction
Ease of Use
Cost
Easy Installation
Hassle-free installation is a must for any effective GPS unit for small businesses. Can you install the unit yourself? Do you need new resources before you can use it? Do you need to hire people to assist in setting it up? Does the supplier provide installation instructions or free installation?
Feature Set
You should heavily consider the features offered on each GPS tracking system. Determine which features are must-haves and which would be nice to have or might further improve your business operations.
Location Tracking Quality
Your GPS fleet tracking service should send you location data you can trust. If it doesn't work well, what's the point?
Pay attention to location accuracy specs. Also determine if you want intervals, real-time alerts, or both. Lastly, determine if the GPS unit uses dead reckoning technology to assist in tracking when a data connection is lost and if that's a feature your fleet might need.
Customer Support
You want to trust that your tools will work when you need them. But if they don't, is there a helpful team standing behind them? GPS tracking can ultimately save you time and money, but you don't want to negate those gains with poor customer support when you need it most.
Ease of Use
Above all, the best GPS vehicle tracking system will be easy to use for you and your drivers. The last thing you want is to spend valuable resources on a tool that's too difficult to use effectively. Avoid investing in an overpriced paperweight.
Cost
Lastly, you'll want to consider the cost. Some businesses choose to start here, but oftentimes ensuring you have the right feature set will give you a better return on investment in the long term.
Managing Your Fleet Tracking With Forward Thinking Systems
We work with small businesses like yours every day. We value our customer feedback and work hard to implement helpful features whenever possible.

With this spirit, we've helped hundreds of businesses improve their GPS tracking and optimize their fleet operations. Click here to learn more about Forward Thinking's vehicle tracking solutions.
FAQs
The price of a GPS tracking system greatly depends on the features you need and the number of vehicles in your fleet. A quality system with basic features can start as low as $10/month per vehicle. Other systems go for upwards of $25 and include more features. It's best to define exactly which features you need before assessing prices.
No, but most commercial GPS units do require a SIM card of some kind or data connection to work. This can be through a SIM card, a 3G/4G connection, or in a few cases, a wifi connection. A few very basic trackers don't require any sort of data connection and instead use radio frequency to communicate location.
Yes, you will need some sort of application or software in order to see the location data your GPS tracker is collecting. This can be an app on your phone, a desktop computer application, or even a web-based dashboard like IntelliHub. Most tracking services will provide some sort of software for GPS monitoring.
---
Psssst… Want to see how our GPS fleet tracking solutions can help you improve routing, dispatching, security, invoicing, and more?
Grab a free demo.
Do it.
Do it now.
Right down here. ⬇️