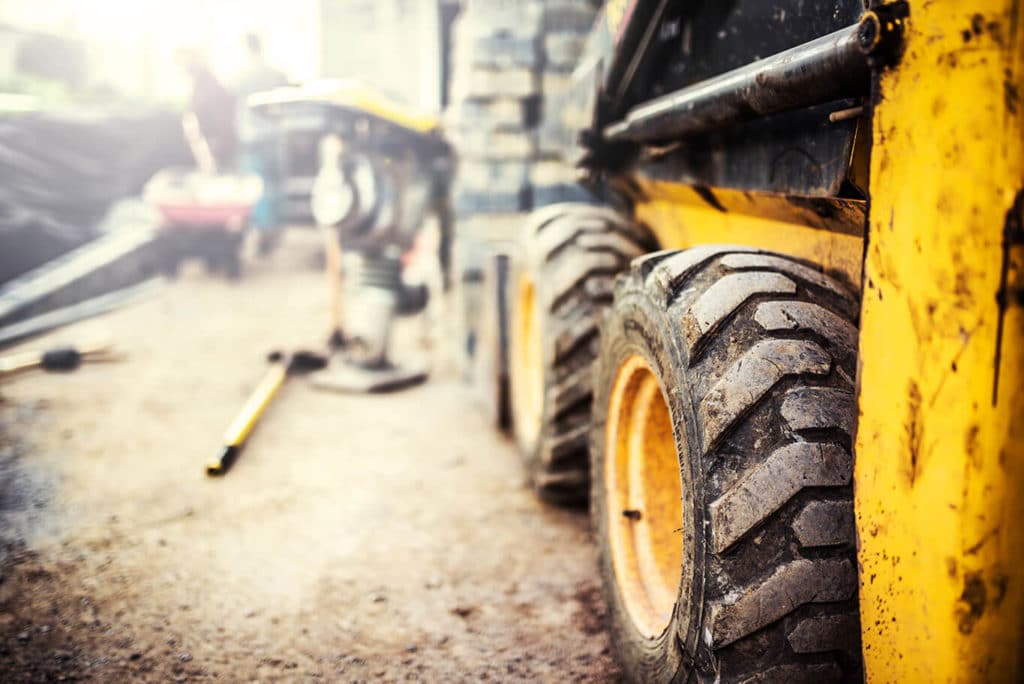 One of the biggest challenges you face as a fleet manager is knowing when you need to replace your fleet vehicles.
In this article, we will answer all the questions you might face when it comes to coordinating fleet maintenance and fleet safety.
From developing a vehicle replacement strategy, and understanding vehicle lifecycle and costs, to how to replace your fleet vehicle, we've got you covered.
Let's get started…

What Are Fleet Managers' Safety Duties?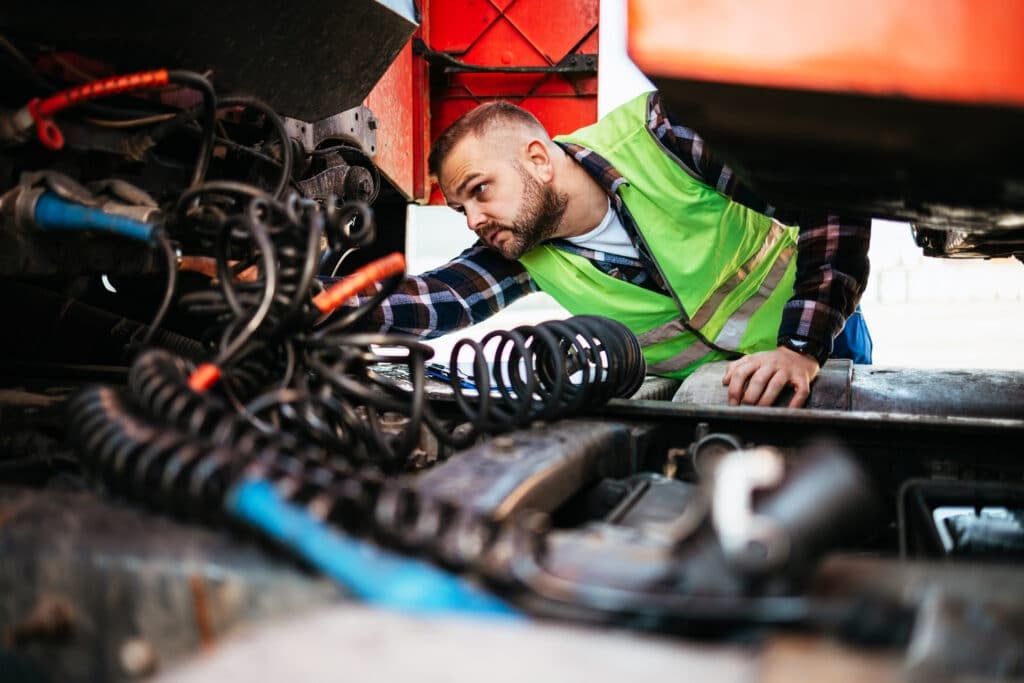 First, it's important to know your duties as a fleet manager when it comes to fleet vehicle safety.
Fleet vehicle management and vehicle safety go hand in hand. This means staying on top of your fleet management by regularly scheduling and implementing maintenance.
This can also include developing a fleet safety education and training course for your drivers and staff.
One of the most important ways fleet managers can maintain fleet safety is by developing a vehicle replacement plan.
Understanding a Fleet Vehicle's Lifecycle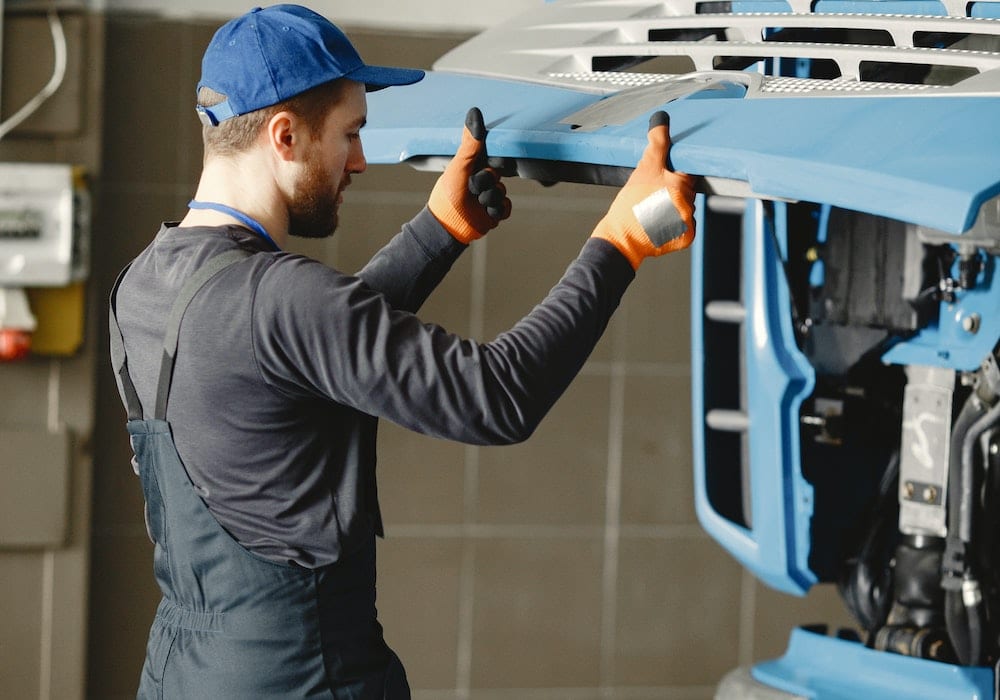 The first step to developing your vehicle replacement strategy is to understand your vehicle's lifecycle.
There are many factors that go into determining your fleet vehicle's lifecycle and consequently its replacement cycle. Here are some factors fleet managers should consider for fleet replacement:
Price of Buying
Cost of Insurance
Cost of Maintenance
Risk of Breakdown & Downtime
Price of Selling
Looking at all of the different factors associated with your vehicles will help develop your replacement cycle and can help you make a consistent schedule for maintenance and replacement.
In turn, it will help your fleet management skills and help you invest in the proper fleet management software.
Developing a Vehicle Replacement Plan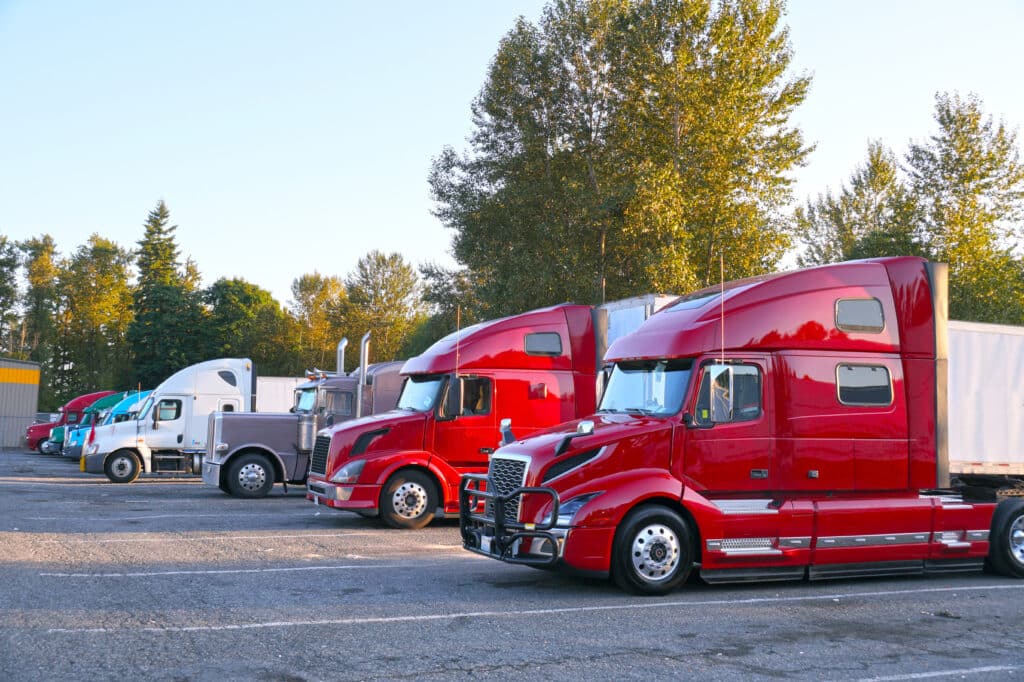 So, when is the ideal time for your replacement cycles?
The short answer is: It depends.
Your vehicle replacement strategy might be to wait until your vehicle peters out completely. While this may seem like common sense, this can hurt your fleet safety plan. It can also put your drivers at risk and increase liability concerns.
You want to come up with a balanced plan that will keep repair costs and maintenance costs low and maximize your fleet vehicles' lifecycles.
Determining your fleet replacement timeline depends on your fleet vehicles' makeup, size, age, and use.
Here are some perks that come with developing a consistent vehicle replacement plan:
Lower repair expenses and maintenance costs: Replacing fleet vehicles in a scheduled manner means you can predict preventative maintenance costs. Better yet, you'll also avoid having to pay for major repairs.
Updated safety features: Having new vehicles can mean they are equipped with better safety features like automatic emergency braking, lane departure warning, better construction, and more.
Fuel savings: By following a consistent replacement cycle for your fleet vehicles, you can save significantly on operating costs like fuel expenditures.
Consistent resale value: You can maximize your resale value and residual value by following a strategic replacement cycle.
Happier and safer drivers: Keeping your fleet vehicles up to date means you're prioritizing the safety of your drivers and putting them in newer vehicles, which generally leads to happier employees.
Developing a vehicle replacement strategy requires wisdom, strategy, and projections so you can operate with the lowest total cost of ownership.
Considering Maintenance & Repair Costs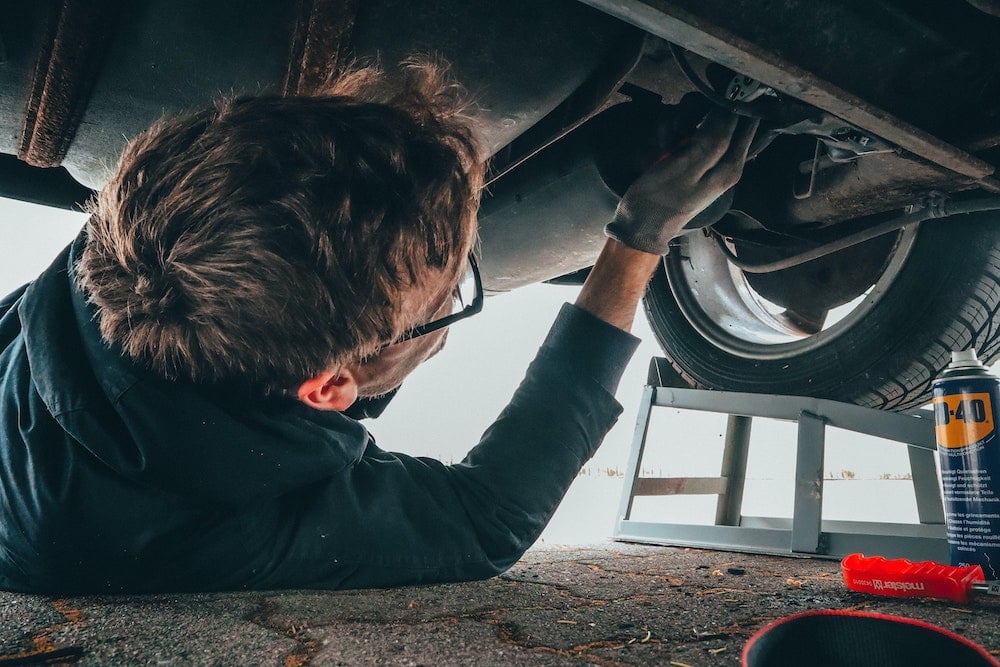 The longer you own a vehicle, the higher the repair, and other costs, are going to be.
Learning to spot the signs for when your older vehicles need to be replaced versus when they need maintenance can be difficult to determine.
Here are some tips for considering maintenance versus replacing your vehicles:
Invest in preventative maintenance
Chart the total cost of ownership for each vehicle (repairs, fuel usage, insurance, etc.)
Spec your vehicles properly
These factors can help you decide whether it's more cost-efficient to sell or lease your vehicle versus maintaining it. That's why many fleet managers invest in software and systems that can do the scheduling and maintenance for you.
What Are The Operating Costs?
Average costs per vehicle will vary greatly depending on your company needs and operations. To accurately gauge when it's time to replace a vehicle, you'll need to track each vehicle's monthly expenses. When average monthly expenses outweigh that of a newer replacement vehicle (including financing) it's time to find a replacement.
Signs to Replace Your Fleet Vehicle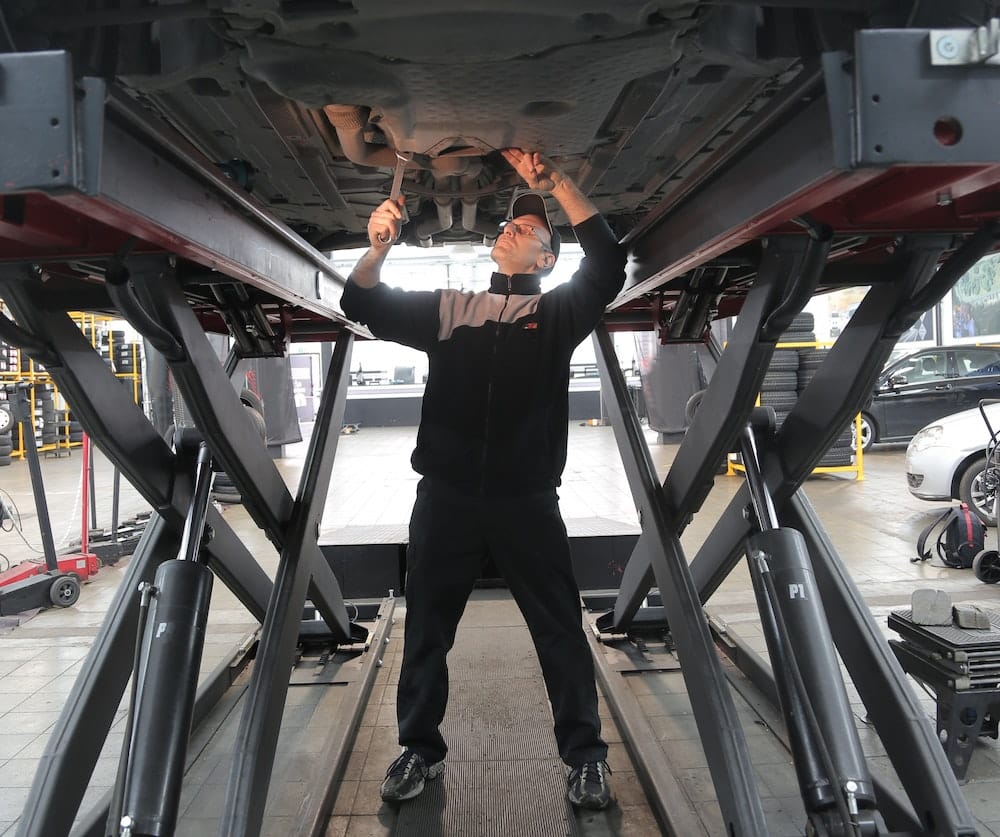 Aside from the average monthly operating cost, it can be hard to know when it's time to replace your company vehicles. So, we've provided some factors to consider for your replacement cycles.
Your fleet vehicle costs more to operate. If you find that your vehicle needs constant major repairs and the cost of ownership is rising, there's a good chance you need to replace it with a new vehicle.
Your fleet vehicle uses too much fuel. Although there are ways to ensure better fuel economy, a common issue for older vehicles is dwindling efficiency.
Your fleet vehicles have over 100,000 miles. When the mileage on your company vehicles is high, it's time to consider replacing them before they have to undergo major repairs.
Your drivers don't feel safe driving the vehicle. One of the most important factors to consider is the safety and well-being of your staff. Hospital bills and medical claims can be far more costly than replacing a vehicle.
These are all important indicators that it's time for a replacement. Factoring in the mileage, condition, and age of your vehicle as well as how your staff's safety are all important indicators for your replacement cycle.
How to Choose Your Next Vehicle
If it's time for replacement, here are some questions to consider for choosing your next vehicles.
How will the vehicle be used? Depending on your company's needs and operations, this can impact the type of vehicle you purchase or lease.
What is the cost? Research the funding, leasing, maintenance, fueling, and residual costs. There are different elements to consider, and many businesses overlook them beforehand.
What is the fleet size? Consider your company's future goals. Will you need to purchase or lease more of the same vehicles in the future? Keeping your company's growth in mind will help impact how you choose your next vehicle and your vehicle replacement strategy.
What are the expected costs of service and repair? Consider researching the projected costs for your vehicle's routine service needs, parts, and labor. This can be a costly element for many companies, so knowing what to expect for routine service can be helpful in deciding on your next vehicle.
Leasing, Financing, & Paying Cash

Another important factor to consider when purchasing a newer vehicle is to determine the advantages and disadvantages of paying cash vs financing or leasing. When it's time to replace a vehicle, knowing the right approach will pay dividends in the long run.
Not only do you want to have a consistent vehicle replacement strategy for your drivers, but you also want to ensure you are creating opportunities for your company to grow.
Paying Cash
Paying cash is the most straightforward option. Once you pay, you own the vehicle outright.
Pros
When you pay with cash, interest is not a factor and you are paying the lowest possible price
Additionally, you can exclude monthly payments from your operations budget
Selling a vehicle that you own is very simple
Cons
This approach costs more upfront
Makes it harder to invest in other assets or equipment as there's less cash available
Paying full price upfront for a depreciating asset can be more costly than a leased vehicle that your business keeps for a short time
Financing
Financing is typically a better option for fleet managers looking for more investment flexibility. In this strategy, you'll be making payments toward your fleet vehicles. Your company will own the title when you've paid off the debt in full.
Pros
Financing spreads out the cost of a vehicle purchase
The upfront cost is significantly lower than an outright purchase
Cons
Financing inherently costs your business more in the long run due to interest payments. For example, a $100K truck financed over a period of five years (60 months) at 10% monthly interest will cost $127,482.27 in total.
Insurance costs are higher on vehicles while you are currently paying for them
Selling a vehicle that you still owe money on can be much more difficult
Leasing
Leasing essentially means you are renting your vehicles under specific terms (mileage maximums, term duration, etc.) and must return the vehicle later. Some leases offer the option to purchase once the lease ends.
Pros
They are preserving their cash flow so they can reinvest their money and put it in other areas of their business.
Leasing also allows fleet managers to avoid the difficult logistics and challenges of selling a depreciated older vehicle.
Cons
You'll gain no equity in leasing
There are limits to how many miles you can put on the vehicle
You can incur penalties for excessive vehicle damage
For more on vehicle purchasing options, check out this article from Cars.com. Ultimately, it is up to you whether it makes more sense for your company to lease, finance, or purchase your equipment and vehicles.
Conclusion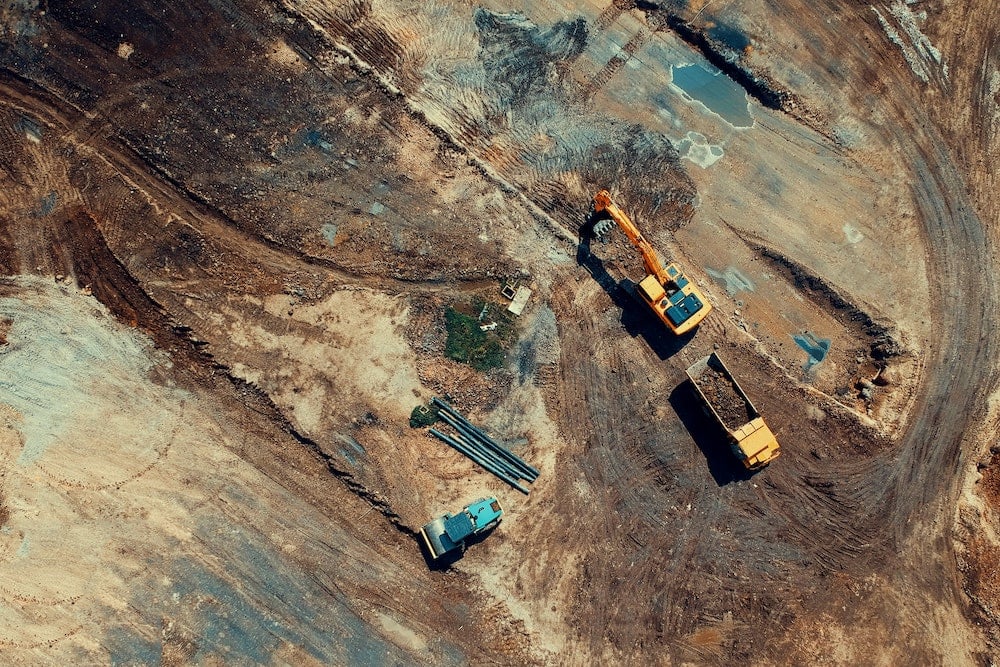 Having a balanced and strategic replacement cycle for your fleet vehicles is key to keeping your drivers safe and curbing any unnecessary expenditures.
Again, your fleet vehicle replacement strategy can look different from others since the type of fleet vehicles, size, usage, and application can all impact your fleet replacement cycle.
Finding the sweet spot between when to sell, purchase, or lease a vehicle can be hard, but when it's done right you get the best value out of your investment.
FAQs
When the average monthly expenses outweigh that of a replacement vehicle (including financing) it's time to move on. Replacing fleet vehicles depends on age, mileage, use, and safety features. Generally, you want to replace your light-duty vehicles every four years or around 100,000 miles. However, for medium-duty to heavy-duty vehicles, times can vary greatly due to the variety of factors involved.
Depending on use, the average useful lifecycle can be around 2-4 years for light-duty vehicles and up to 10 years for heavy-duty trucks.
Vehicles typically need, at minimum, a monthly inspection and tune-up to ensure everything is running smoothly and to avoid a potentially costly repair.
If your business vehicle needs to undergo major repairs or needs significant upkeep, you may want to consider selling it. If the yearly expenses of an older vehicle outweigh that of a newer vehicle (financing included) it's time to move on.
Maintaining fleet vehicles generally includes pre-trip and post-trip inspections, regular maintenance (oil changes, tires, air filters), and more.
Making Fleet Management Manageable With FTS
The fleet industry can be tricky to navigate, so that's why we want to help you.
From digital DVIRs with instant notification of logged issues to reminders for preventative maintenance, we want to help you keep your vehicles running smoothly.
That means taking the weight off your shoulders by keeping you up to date with improved industry-leading fleet management software.
If you're feeling overwhelmed with fleet management, don't worry.
Forward Thinking Systems is here to provide you not only with the information you need to make informed choices for your company but also with the products and services designed with you in mind.
---
Psssst… Want to see how our fleet management services can help your business thrive during a recession, high fuel prices, and inflation?
Grab a free demo.
Do it.
Do it now.
Right down here. ⬇️