Field Warrior® ELD Solution by Forward Thinking Systems Earns Spot on List of FMCSA's Approved ELDs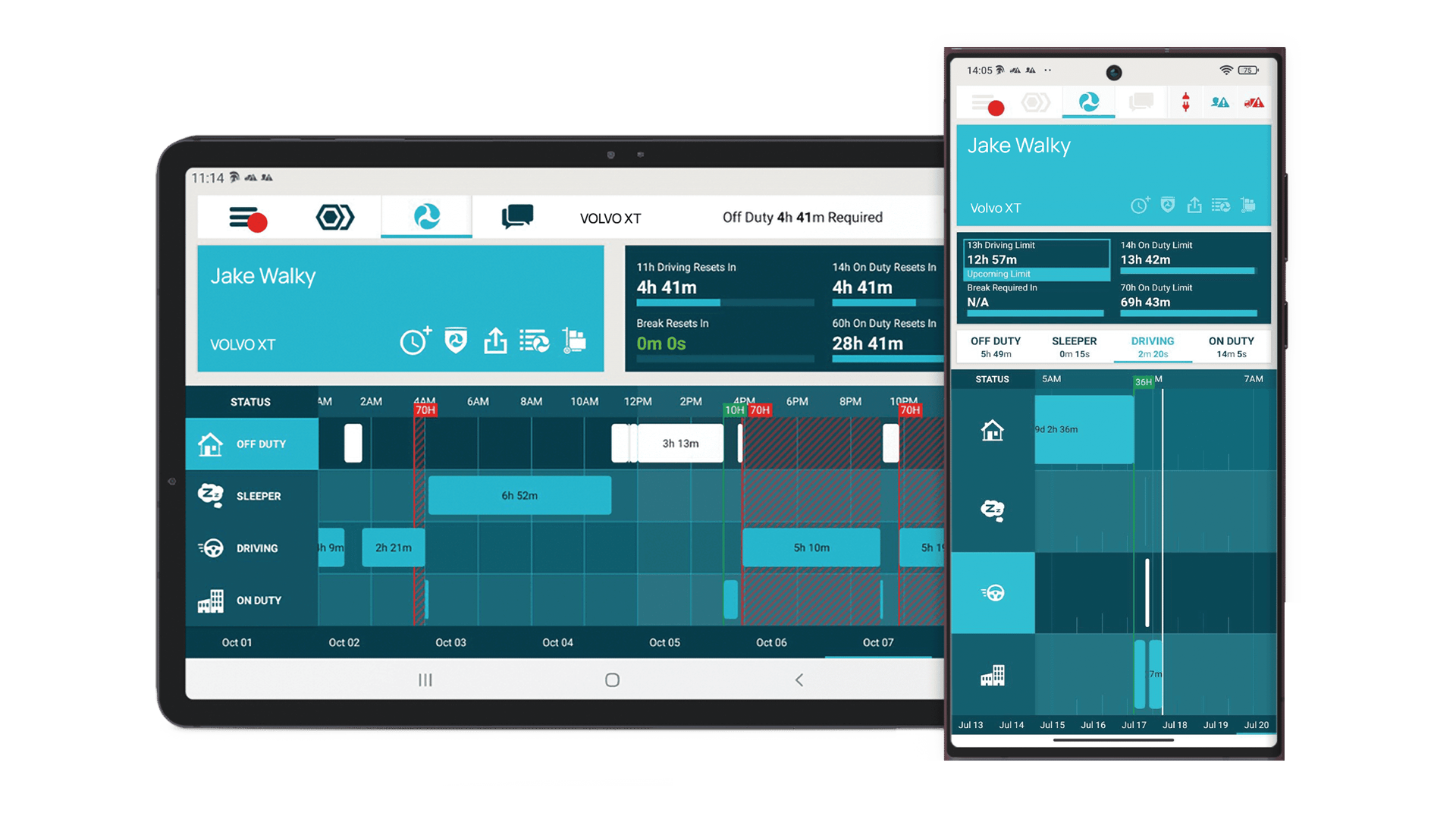 JERICHO, N.Y. -- NOVEMBER 28, 2017
Forward Thinking Systems, an innovative leader of fleet management and tracking solutions, has announced that its electronic logging device (ELD) solution is certified and registered with the Federal Motor Carrier Safety Administration (FMCSA) as an approved ELD.
Forward Thinking offers a top notch ELD solution with powerful functionality that aims to make the transition as smooth as possible for fleets.
"Our successful history with electronic logbooks and ECM-connected GPS modems gave us a head start on creating an excellent and dependable ELD solution." said David Isler, CEO of Forward Thinking Systems. "The result is an ELD solution that's easy to use, ensures you'll be compliant, and delivers more value than other ELD solutions on the market."
The Forward Thinking ELD solution is built into Field Warrior®, the app for mobile workforces. Field Warrior® helps fleets improve daily operations with electronic driver logs, digital manifests, turn-by-turn commercial navigation, Driver Vehicle Inspection Reports (DVIRs), custom forms with signature and image capture, messaging, and more. Combining ELD with these and other tools has made the app an all-in-one powerhouse of productivity.
Unlike current AOBRD regulations, the ELD Mandate requires ELDs to have a direct connection to the vehicle's ECM. The Forward Thinking ELD solution meets this requirement with a specialized cable that provides power to the ELD, and a secure, reliable connection to the vehicle. With this cable, BYOD (bring your own device) customers can turn their current devices into compliant ELDs, avoiding the need to buy expensive new ELD hardware.
Field Warrior® ELD is also available for compatible Garmin tablets, combining ELD compliance and cutting-edge fleet management solutions with the power of Garmin's world-class commercial navigation. "Garmin is pleased that Forward Thinking Systems has chosen the Fleet series as its preferred integrated navigation and display for hosting its Field Warrior application," said Chad Sallman, Garmin senior business development manager for commercial solutions. "We are confident that the combination of our purpose-built commercial tablet and the Field Warrior ELD application will provide fleets of all sizes an easy-to-use and durable solution for their ELD compliant requirements."
For more information on the final release of Field Warrior® ELD, visit:
https://www.ftsgps.com/blog/field-warrior-eld-registered-fmcsa/
About Forward Thinking Systems
Forward Thinking Systems creates fleet management and tracking solutions that solve real problems for people engaged in a fleet's daily operations. Founded in 2005, Forward Thinking is headquartered in New York, with satellite offices in Ohio, Florida, and Central Europe. Forward Thinking customers track vehicle activity, driver performance, fuel, maintenance, and more, reducing their overall cost-per-mile and remaining compliant with FMCSA regulations. For more information, visit https://www.ftsgps.com/.
Phillip Dipatrizio
Forward Thinking Systems
email us here
Visit us on social media:
Facebook
Twitter
LinkedIn
Instagram
YouTube